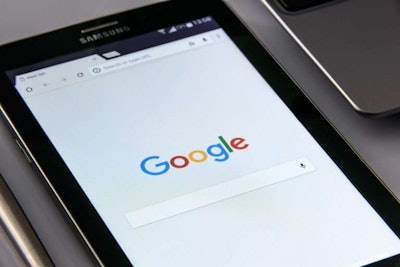 Maintaining your landscaping company's positive reputation is crucial for drawing in new business. Thanks to the internet, part of protecting and maintaining your reputation means dealing with online reviews.
Obviously, you want satisfied customers to let others know what a good job you did, and to remedy the situation if a client is unhappy and leaves a negative review. But what do you do about reviews that are damaging that aren't coming from an actual customer?
Fake Google reviews can be left by anyone, but typically it is simply a troll with too much time on their hands. Regardless of who created the fake review, it's important to act quickly and deal with it.
The first step when handling a fake review is to respond to it professionally, just like you would a real negative review from a client, so prospective customers can see you are aware of the review and are willing to remedy the situation.
Respond with something like the example listed below.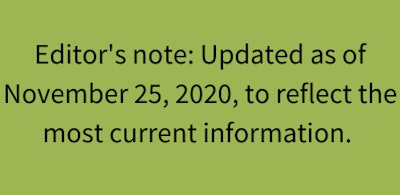 "Hi, *reviewer's name,*
We take these matters very seriously, unfortunately, we have no record of any customer experience fitting this account, nor can we verify anything about your identity from your name in our records. If you are a client of ours, we would like to investigate this issue further, please contact *person's name* immediately at *company email address* so that we can resolve this issue immediately."
Because there's no guarantee you will be able to delete fake Google reviews, it's best to address them just in case they will remain visible for others to see. Keep your responses brief and polite.
What type of Google reviews can be removed?
According to Google My Business Help, reviews that violate the Google review policies can be removed from the Google My Business listings.
"Don't flag a review just because you disagree with it or don't like it," Google says. "Google doesn't get involved when merchants and customers disagree about facts, since there's no reliable way to discern who's right about a particular customer experience."
Below are the types of reviews that violate Google's policy.
Spam and fake content – This one might be a little more difficult to prove, but if someone is posting the same review repeatedly or leaving reviews for your company using multiple accounts this would count as spam.
Off-topic – If the review is someone ranting about general politics, social commentary or personal issues in their review, this is something Google could remove. Also, if the reviewer has confused your business Green Grass Inc. with Green Glass Inc. for not delivering their bottles, you can clearly prove they are off-topic and the review has nothing to do with your business.
Restricted content – If the review includes calls to action or offers for the sale of products or services that are subject to local legal regulations, this isn't allowed. Restricted content includes, but is not limited to, alcohol, gambling, tobacco, guns, health and medical devices, regulated pharmaceuticals, adult services, and financial services.
Illegal content – Reviews that depict illegal activities such as sexual abuse, dangerous or illegal acts such as organ sale, illegal products and graphic violence are not accepted.
Terrorist content – Reviews that promote terrorist acts, incite violence, or celebrate terrorist attacks are not allowed.
Sexually explicit content – Reviews that contain sexually explicit material are prohibited.
Offensive content – Reviews that contain obscene, profane or offensive language will be removed.
Dangerous and derogatory content – Google prohibits the posting of reviews where one threatens or advocates for the harm of oneself or others, harasses or bullies an individual or group of individuals or incites hatred against an individual or group based on their race or ethnic origin, religion, disability, age, nationality, veteran status, sexual orientation, gender, gender identity or other characteristics associated with systemic discrimination or marginalization.
Impersonation – Another type of review that is not allowed, but hard to prove, is if someone is impersonating another individual, company or organization.
Conflict of interest – Examples of conflicts of interest are those reviewing their own business, those posting content about a current or former employer, or those posting content about a competitor to manipulate their ratings.
Some of the reviews you will never be able to get removed are the star rating reviews with no text, as these do not violate Google's policies.
How to delete a Google review
The first step is to flag the review by hovering your mouse over the fake review a flag icon will appear. Once you click on the flag you will be taken to the report a policy violation page.
Enter your company email address and the type of violation. The next step is to be patient as it may take a few days for a review to be assessed.
If the review is particularly heinous, with foul language and/or hate speech, you can escalate the issue by contacting Google Small Business Support. Once you've gotten in touch with the small business support team, do your best to explain why the review is false, how it violates Google's policies and why it should be removed.
Once Google has decided if the review is violating its policies, it will email you to let you know the review has been removed.