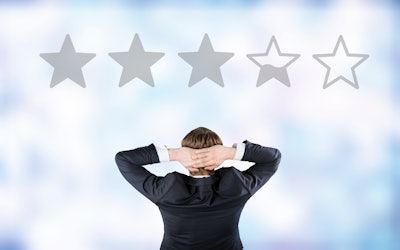 In the last 15+ years of helping over 100 clients with their online needs, I have recently started seeing that businesses in the landscaping and outdoor living space need help managing their reputation online.
As a professional landscaper, you already know that your company's reputation can make or break your bottom line – and getting positive online reviews is no different.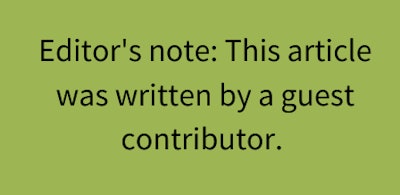 You've probably heard the facts and stats thrown out by digital marketers over and over again:
'91 percent of people trust online reviews as much as a personal recommendation'
'68 percent of people who see positive reviews say they would contact the business'
But did you know that 85 percent of consumers think that reviews older than three months aren't relevant?
It's not good enough to just have reviews anymore – they need to be recent and they need to be amazing for your customers to care.
But how do you get more reviews on a regular basis?
Here are our seven tried and tested ways to get more reviews online, in less time.
1. After a job, send follow-up emails
If you're already emailing customers after working with them, great job!
If you're not, this is a great way to not only encourage repeat business from them – but also to gain a glowing review.
In your follow-up emails, include a link to your company's profile on the platform you want them to leave a review on (think Google My Business listing, HomeAdvisor, Houzz, etc.)
If remembering to send these out to all your customers sounds like time-consuming work, try out MailChimp, Active Campaign or Infusionsoft. Email marketing software can automatically send out emails and follow up with customers for you. All you've got to do is pop the client's email address into the system.
2. Be specific & inspire them
Sometimes saying, "Hey, leave us a review, we'd appreciate it" isn't enough. Let's be real, it's never enough to get them to leave a review!
Next time you ask, be specific. "Tell us how our customer service was," "Mention me in your review, it'll help me look good in front of the boss" (best delivered with a smile).
This gives people something to focus on when they're writing the review. Let's face it – review writing doesn't come naturally to most of us.
Ask them to answer specific questions like:
What did you enjoy most about our service?
What's the biggest benefit/result you got from using us?
Why did you choose us?
Would you recommend us to your friends?
3. Make it as easy as possible
Remove any possible barriers to a customer leaving a shining review. Link to your Google profile every time you mention it on your website or in emails.
Tell them exactly where to go to leave a review. Focusing on Facebook reviews? Tell them to go to your profile, send them a link, whatever it takes.
Asking for a review in-person or in a handwritten thank you note? Include easy-to-read links on your business cards so you have something physica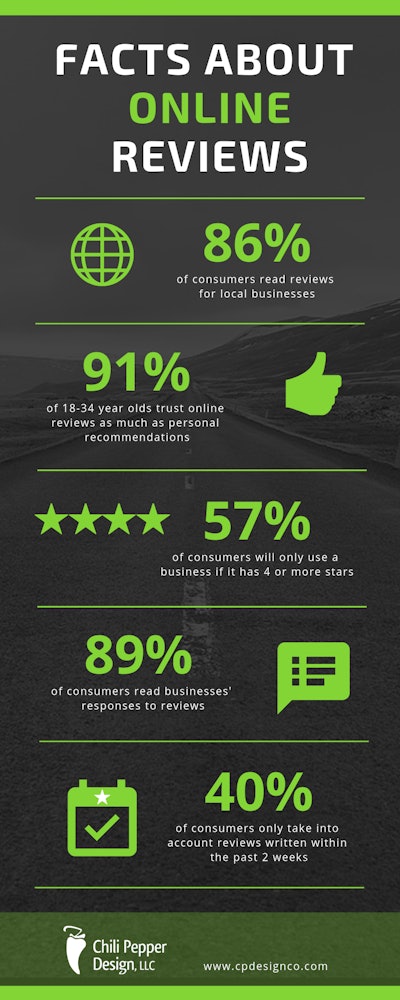 l to hand over to help them remember later.
Take a page from online retailers' books and have a short set of review instructions printed out with your logo and contact details. Hand them to clients, attach them to invoices and tuck them into thank you cards.
4. Use signs from review sites
Ever noticed how your favorite restaurant has TripAdvisor signs and stickers in their windows and at their register? Well, our industry's equivalent is Yelp.
When people see the Yelp logo, they know you're good at what you do. It also helps to prompt customers to leave their own reviews.
Remember, it's against Yelp's guidelines to ask someone for a review on their site – but displaying their signage at your premises helps to let them know you're on the site if they ever do feel like leaving a review.
Pro tip: Get the most out of a good Yelp profile by embedding the reviews on your own website.
5. Ask in person
The last online review I left was for a restaurant I stopped off in during a recent road trip.
Was it the best meal I've ever had? No. It was delicious, don't get me wrong, but I wasn't going to give it another thought until the owner handed me his business card and asked me to leave a review on Google for him. He wanted to hear what I thought of his food and his staff's service skills.
Not only did I leave the review within 24 hours, but I also left a glowing review. Why? The personal touch. People feel obligated to follow through when they promise you something in person.
It's easy to forget an email. It's easy to forget all about those good intentions of leaving a Facebook post about your amazing landscapers. It's not so easy to brush off someone you have had a personal interaction with.
In this industry, we can work for months on a project and for years with repeat customers. If you ask them personally and in person, chances are they will leave a review.
6. Ask your suppliers & vendors to review you
Ask vendors or other companies you work with to leave you a Google review too. There's no rule to say that only customers can leave your company a review!
Not only will you get more Google reviews by doing this, but you'll also help your relationship with your suppliers too.
7. Monitor your online reviews, everywhere & all the time
When your reviews start pouring into Google, HomeAdvisor, Houzz and however many other sites you're featured on, you're going to be kept pretty busy responding to reviews and taking in all that feedback. A review monitoring/reputation management company can help put them all in one place for you.
With a little help, you can find out what people are saying about your company, in real time. By catching negative reviews and responding quickly, in a professional way, you can do some seriously good PR work – which leads to more (good) exposure and good reviews.
By monitoring your reviews, you'll never miss another review, giving you better control over your company's image.
Bonus tips to completely avoid – or risk losing your hard-earned reputation!
Writing fake reviews for your own business. Just don't do this. It's terrible, obvious and if customers find out, you lose all credibility immediately.
Paying a third party to post fake reviews. Same as above – simply put: don't.
Getting too many reviews at once. Even if your reviews are real, getting too many of them in a short time will look suspicious – like they're fake or you've paid for them.
If you're ready to improve your presence online, but don't have the time, I might be able to help. Feel free to reach out to me at Chili Pepper Design for your one-on-one strategy call. This will give us a chance to get to know you and your business better.
EDITOR'S NOTE: This article was written by Pam Haskell. Haskell has been solving clients' problems since 1988. Her website design & development company Chili Pepper Design helps businesses in the landscaping and outdoor living space create and maintain a modern web presence along with online marketing and reputation management services.