As part of Total Landscape Care's look back on 2019, here are the top 10 stories during the month of September.
10. Breakthrough Academy: Helping landscapers take their business to the next level
Sometimes in your life as you work towards a goal, you can hit a plateau. While you aren't declining, you aren't necessarily improving either, and this can happen in your landscaping business as well.
This sort of stagnation can be frustrating, but Breakthrough Academy is an organization that helps trade businesses like professional landscapers take their company to the next level.
Click here to read the full story.
9. What do homeowners want from lawn service companies?
When you are considering opening any business, you need to understand what your potential audience wants — but that is especially true when you plan to work in a service industry like lawn care.
In this field, failure comes quickly to businesses that fail to deliver exactly what consumers expect. In truth, you should perform thorough market research to get a crystal-clear view of what consumers in your area want and need — but in the meantime, you can read about what the typical lawn services customer desires from their provider.
Click here to read the full story.
8. WorkWave announces the arrival of WorkWave Payments
With fleet management and field service systems becoming more mainstream in the world of professional landscaping, WorkWave has implemented something new to its WorkWave Service program that the company believes will only enhance the user experience.
Recently, WorkWave launched a payment program called WorkWave Payments, which the company says works seamlessly in its WorkWave Service platform, as it is embedded in the system.
Click here to read the full story.
7. The dos and don'ts of landscaping on rental properties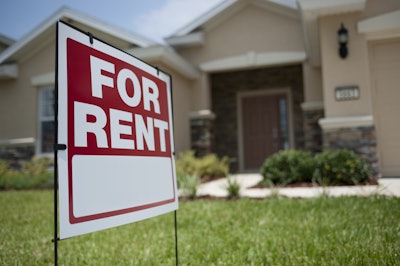 The exterior appearance of a home is important. Beefing it up can provide a fresh, inviting and well-tended look. This desirability is usually the ultimate goal of most landlords. That being said, landlords typically have a lot on their plate.
As John Haas of Haas Properties counts, they have to market their rentals, find and qualify potential tenants, handle emergency issues and deal with tenant problems. The absolute last thing most landlords want to deal with is grounds maintenance.
Click here to read the full story.
6. Women in the Green Industry Conference equips attendees with best practices
SiteOne Landscape Supply hosted the 24th annual Women in the Green Industry Conference (WIGI) in Tucson, Arizona, on Sept. 19-22, providing tools to increase attendees' leadership abilities, renew their confidence and build their network.
"All of our attendees, no matter their role, are leaders in this industry," says Amber Baker, division marketing manager – West for SiteOne Landscape Supply. "Even if they're not managers, they're leading with their contributions by coordinating something that other people touch. This event absolutely offers support and actionable education for women to become leaders in their space."
Click here to read the full story.
5. Automowers on the scene: Lambert's shakes up the traditional way of mowing
Yesterday, we talked about what sets Lambert Landscape Company apart from the other landscaping companies in the area.
One aspect in particular that we didn't touch on was the company's use of the Husqvarna Automower and how these machines have helped Lambert's take a step into the future.
Brian Chapman, director of fleet and facilities, started with Lambert's in January, and since then, the company has created its own branch specifically for robotic mowers. Having these mowers present, Chapman says, fits in well with the company's goal of being organic and environmentally friendly.
Click here to read the full story.
4. Five landscape design blogs to find your inspiration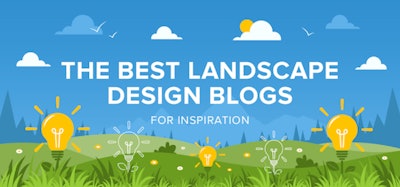 Look, after a decade in the landscaping industry, I am often finding myself looking for inspiration to keep improving my landscape designs. Over the years, I have found a few techniques that have worked time and time again.
In fact, some of these methods have been covered on Total Landscape Care in the past. Whether it's watching lawn care pros on Youtube, or reading books from the likes of David Mellor of Fenway Park, there are a lot of ways to find inspiration while developing your landscaping business.
Click here to read the full story.
3. Industry roundup: Gator UTVs recalled by John Deere due to crash hazard
The U.S. Consumer Product Safety Commission recently announced that John Deere is recalling 19,730 Gator XUV835 utility vehicles.
The company says the plastic sheathing on the throttle cable can melt due to improper routing, causing the throttle to stick, which could result in the operator not being able to stop the vehicle, posing a crash hazard.
Click here to read the full story.
2. Dumping the pump: Serpico Landscaping switches to Booster for fuel needs
When most landscaping companies reach a certain size, they invest in having an on-site fueling station to cut out the time spent at traditional gas stations, but Serpico Landscaping, based in Hayward, California, took it one step further by partnering with Booster.
Booster is a same-day fuel delivery service that currently delivers fuel in Dallas-Fort Worth, the Los Angeles area, Nashville, Orange County, the San Francisco Bay Area, Washington D.C. and Seattle. The company says it is continuing to expand its service locations.
Click here to read the full story.
1. BigDog Mower Co. reflects on its evolution during its 10th anniversary
Next month marks the 10-year anniversary of BigDog Mower Co., which was launched by Excel Industries, the manufacturer of the Hustler Turf Equipment brand.
Yet it has not all been smooth sailing for this brand that started out successful and then struggled for several years to make an impact at all.