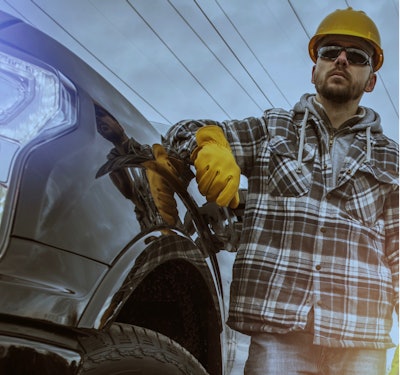 If you're like most folks after a vehicle purchase, you've probably left the dealership with mixed feelings.
On one hand, this new truck smells and feels amazing. On the other, you may be thinking, "How much money did that salesman squeeze out of
me?"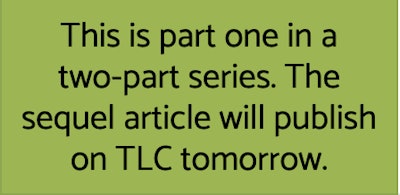 The barrage of trim choices, options, paperwork, up-selling and all the waiting for the salesperson to return from "one more" talk with the manager quickly turns what was intended to be a negotiation into feeling something more like being held hostage.
Which is why it's surprising to find a guy out there whose job it is to buy trucks. It can be a miserable experience, but Tom McParland, owner of Automatch Consulting, has been doing the dirty work of car and truck buying for customers since 2013.
So, we gave McParland a call to get his advice on buying your next truck. After all, trucks are typically a trickier purchase than a car or SUV due to the many configurations you can come up with between multiple trim levels, engines, transmissions, technology and other features.
Plus, trucks are more expensive than they ever have been, making it harder to leave the lot happy.
"What has happened is trucks have supplanted luxury cars for a lot of people," McParland says. "You can get a GMC Sierra Denali or a fully-loaded F-150 Limited, and they have similar features and feel and comfort to European luxury cars. But with the truck, you have all the features of a pickup combined with that, and, for the most part, more durability."
So, if you want to leave your next truck buying experience with confidence, here's what McParland suggests you do.
Avoid sticker shock and buy the truck you actually want
"A lot of customers think they're going after a basic truck with cloth seats and a couple of extras, and then they go into the online configuration and all of a sudden that's a $48,000 truck," McParland says.

What would be worse is receiving that sticker shock on the lot. It can put you off balance right off the bat, immediately calling into question whatever plan you had going in. And once the salesperson shows up, the added pressure could mean you walk off the lot with a truck you can't afford.
"Do your research," McParland says. "There's a lot of math in making sure you're not getting in over your head. One of the best defenses against getting ripped off is an online loan calculator. Do those calculations before you even walk into the dealership."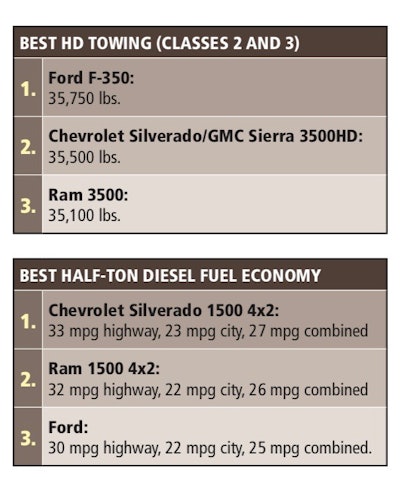 McParland advises customers to figure out what they can afford in a truck payment every month, and then plug that amount into a vehicle loan calculator at 5 percent interest. (You will likely do better than 5 percent, but McParland says it's a safe number for this type of estimation.) The calculator will then tell you the max price you can spend on a new vehicle.
"Too many people go to the dealer with a monthly payment," McParland says. "They go in and say, 'I need to pay X amount of dollars each month,' and all of a sudden they're signed up for an 84-month loan. And with a long-term loan, you might be underwater immediately."
Once you have your max price for your vehicle, head into the online configuration of the truck brand or brands you're considering and find the trim and options that fit that max price. Even at this point, McParland still advises against going into a dealership.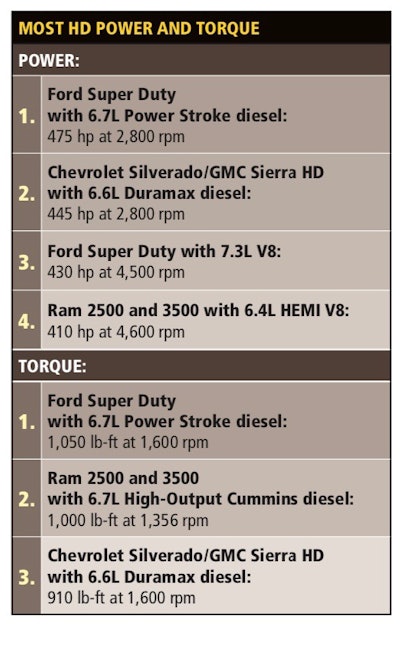 "You're on their turf there," he says. "These guys make car deals every single day. This is what they do. They want you to go through the marathon and the back and forth and to get you to the point where after four or five hours you're saying, 'Just give me the truck and get me the heck out of here.'"
"Once you decide on the truck, your options, your features and colors, contact dealers by phone or by email and say, 'Hey I'm looking for this truck with these features. Send me a window sticker or send me a link to the vehicle online, and then I need you to send me your best price. I need to know the sale price of the vehicle, the rebates, the taxes, the fees and the total.' A full itemized breakdown. You want to get everything in writing and all laid out in black in white, before you walk in and start signing papers."
McParland advises strongly that you send this request to multiple dealers. The reason? On any given vehicle, dealers can arrive at a final price in different ways.
Check back tomorrow for part two, where we'll look at the different dealer options and offerings you might encounter when purchasing a truck.
EDITOR'S NOTE: Wayne Grayson is the online managing editor of Equipment World, another Randall-Reilly publication.