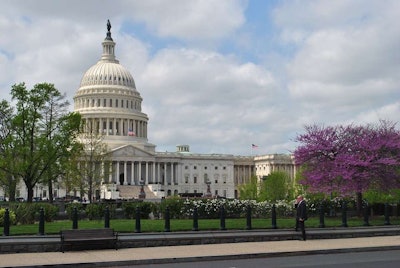 The National Association of Landscape Professionals (NALP) applauded the Trump Administration's reported plan to raise the H-2B visa cap and expedite the release of the supplemental visas, allowing for an increase in seasonal guest workers this year.
"As the single-largest user of H-2B visas, the landscape industry is highly encouraged by reports that the Administration and the Department of Homeland Security are acting swiftly to make supplemental H-2B visas available at a time when labor demands are most dire for the landscape industry," says Andrew Bray, vice president of government relations, NALP. "It is our hope that all of these additional H-2B visas will be available on April 1st to support our member companies early in their peak landscaping season."
NALP says reports indicate that the Administration plans to release an additional 45,000 H-2B visas. The first 20,000 will be immediately available upon the release of the DHS rule, while employers can apply for the remaining slots starting June 1.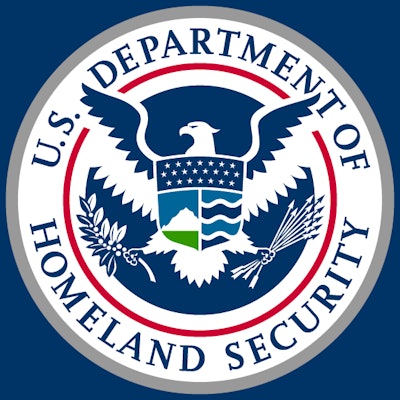 "We are grateful that the Administration realizes the increased demand associated with the program, but we want to urge the administration to make all the supplemental H-2B visas available on April 1st when demand for the program is at its peak," Bray continued. "Waiting until June 1st to release additional H-2B visas is too far along in the busy spring season and does not reflect the timing of when seasonal employers actually need workers. This limits the ability of the landscape industry to fully realize the economic gains as a result of the actions taken by this administration. Support of H-2B is a crucial issue that stands to benefit American businesses and workers while positively impacting our country's economy."
NALP says that H-2B visas are critical to thousands of American businesses in the landscaping, hotel and lodging, outdoor amusement and seafood processing industries, enabling them to supplement their U.S. workforce with seasonal, foreign workers.
NALP says that failure to release the maximum number of supplemental visas would force landscape businesses to turn away customers, scale back service, cancel planned capital equipment purchases and lay off American workers, resulting in an estimated $557 million in lost revenue across U.S. businesses.
NALP says the Administration's continued support of this non-partisan issue will serve to benefit both the American businesses and the economy as a whole. According to NALP, each H-2B worker supports 4.6 American workers.
"The H-2B program is often misguidedly associated with immigration reform," says Bray. "However, it is by definition a non-immigrant visa program for temporary, seasonal guest workers. The program is essential to the survival of businesses across many U.S. industries that are unable to fill seasonal jobs with American workers. We commend the Trump Administration for its support of smart policies that will continue to bolster the American economy."
DemandStar continues rapid growth by adding 152 new government agencies
DemandStar recently announced that over 150 new government agencies have joined the DemandStar network.

The company says it welcomes the new agencies to its network of over 500 government agencies and hundreds of thousands of local, state and national businesses.
"$1.5 trillion is spent in the local government procurement market, but billions of this is wasted due to lack of competition and outdated processes," says Ben Vaught, CEO of DemandStar. "It's time for a complete refresh in government procurement. DemandStar is the modern marketplace for government, bringing more businesses to the table through a network that is easy and equitable so governments can gain access to more competition and, ultimately, better value. Most importantly, when governments and businesses work better together, everybody wins."
DemandStar says governments and businesses in the network are now able to participate in a shared American supplier community allowing for a unified, simple workflow. Thus, DemandStar says both sides save time and create millions in value for their communities.
The company says government agencies and businesses using DemandStar span across the country, from Florida to Kentucky to California, and includes industries of every type, including but not limited to construction, education, healthcare, landscaping and much more.
Plowz & Mowz launches career recruitment platform for landscaping industry
Plowz & Mowz announced the launch of its new service PlowzJobz. The company says its mobile app aids homeowners with finding on-demand landscaping solutions, and the company adds that PlowzJobz supports landscaping companies with finding additional quality candidates to meet those needs.
According to the Bureau of Labor Statistics, "Landscaping has the second-worst unemployment rate by industry — only construction has it beat."
The company says there are 6.7 million job openings and only 6.4 million available workers, creating a significant labor shortage for the landscaping industry.
The company says the recruitment platform, PlowzJobz, will be introduced at no charge to thousands of job seekers, as well as landscapers and snow plowing companies on the Plowz & Mowz platform.
Plowz & Mowz says affiliated landscaping companies may quickly "tap" qualified candidates to join their crews, side by side, to where they are eagerly onboarding new customers to their daily routes.
"The lack of labor is a prevalent concern plaguing the landscaping industry, and we hear it first-hand from the thousands of landscaping and plowing companies across our network," says Wills Mahoney, co-founder. "In just this past month, the average landscaping company checked their partner app an average of 94 times a day across 50 cities. This unparalleled daily engagement uniquely positions Plowz & Mowz to tackle this core labor issue."
Along with PlowzJobz, the company says it is adding PlowzTalk to its suite of in-app offerings. The company says PlowzTalk allows instant voice communication between landscaping crew members while working in the field. The company says the app also offers Auto Route, making partners more efficient and profitable in their current workflow. Plowz & Mowz says it has been able to integrate these new features into its already existing landscaper app which includes:
24-hour payout with seamless billing
Expanded customer routes
Effortless job scheduling
24/7 customer support
SIMA releases first standard for snow and ice services procurement
The Snow and Ice Management Association (SIMA) has released the SIMA-10-2020 Standard Practice for Procuring and Planning Snow and Ice Management Services- the American National Standard for the commercial snow and ice management industry approved by the American National Standards Institute (ANSI).

Identifying the industry's lack of resources for those who seek to hire quality commercial snow and ice management services, SIMA says it convened a diverse Stakeholder Advisory Group, including snow contractors and facility managers, and its Standards Development Committee to help craft and approve an initial standard.
As an ANSI-Accredited Standards Developer, SIMA says it then went through a rigorous process to publicly announce this standard, including a public review period, consensus body vote and finalization following standards policies.
SIMA says the Standard Practice for Procuring and Planning Snow and Ice Management Services covers the following:
General procurement: Includes recommended minimum snow services contract term lengths, optimal contract award dates and general information related to the use of subcontractors.
Level of Service (LOS) and Scope of Work (SOW): Identifies descriptions of desired outcomes, service timeframes and service priorities related to LOS. It also emphasizes guidelines for SOW, including site assessment and inspection recommendations, as well as information related to environmental, architectural and equipment considerations.
Monitoring procedures and documentation: Establishes minimum guidelines for snow service documentation/reporting, billing requirements, technology requirements, service controls and decision-making and communication processes between the snow contractor and facility or property manager.
"Through cooperation and adherence to these standards, snow contractors and facilities management/owners will be able to protect public safety while keeping sites open, reducing environmental impact and managing the threat of slip and falls effectively," says Martin Tirado, SIMA CEO, CAE.
Aquascape introduces smart control app and devices for pond owners
Aquascape Inc. recently introduced a new smart control app that allows pond owners to automate and manage their water feature settings from anywhere using a smartphone or tablet.
The company says the app allows users to organize, automate and control their color changing lights using the smart control hub, their adjustable flow pumps using the smart control receiver and any outdoor electronics using the smart control plug.
"Our smart control app and devices give customers a simple all-encompassing experience for managing and monitoring their pond," says Dave Kelly, vice president of product development for Aquascape Inc. "The flexibility it allows is particularly a plus. You can turn your lights on at sunset with ease, and schedule them to turn off before you head to work in the morning. The app helps you stay mindful of energy consumption by displaying the energy output for your connected devices."
Aquascape says the smart control devices feature:
WiFi pairing
Easy voice control with Alexa and Google
Compatibility with iPhone and Android operating systems
Weather-resistant, injection molded housing
Hang tab for quick, secure mounting
Integrated display for pump flow setting
Adequate wireless coverage necessary: 2.4 GHz supported
Aquascape says the smart control app and devices are perfect for pond owners looking to control all adjustable aspects of their water feature in one app.
LightStream reports that home renovation projects on the rise
According to the LightStream Home Improvement Trends Survey, conducted by Wakefield Research, home improvement projects are up this year with more than three in four (77 percent) homeowners planning to renovate.
LightStream says U.S. homeowners plan to spend an average of $11,473 on renovations, an increase of 27 percent from 2019. LightStream adds that millennial homeowners plan to do the most work and spend more than others, with 92 percent doing projects at an average cost of $13,838 – more than any other generation.
"Our 2020 survey noted that 66 percent of homeowners say they'll stay in place for at least the next 10 years," says Todd Nelson, senior vice president of strategic partnerships at LightStream. "This helps explain record-low real estate inventories and higher home prices across the country."
LightStream says outdoor remodels (47 percent) top the list overall, encompassing plans for decks (45 percent), greenhouses/gardens (35 percent) and patios (34 percent). The company says bathroom (42 percent) improvements are the most popular indoor renovations and kitchen (38 percent) upgrades are close behind.
As for why they are making these updates, LightStream says the survey found that three out of five homeowners (60 percent) have an area they would be embarrassed to show guests visiting for the first time, and 83 percent say they have spaces they would renovate or build but just haven't gotten around to it.
The company says the number one reason homeowners put off home remodeling projects is lack of funds (46 percent). Those deciding to move forward this year are divided on how they plan to pay for their projects. LightStream says nearly two-thirds (65 percent) will use savings, while a third (33 percent) will tap credit cards.
Among credit card users, LightStream says 19 percent said they did not know how long it would take to pay off their balances. For consumers who are reluctant to dip into savings or concerned about the high interest rates many credit cards charge, the company says home improvement loans are being seen as an increasingly popular payment option.
"LightStream funded 40 percent more home improvement applications in 2019 than the previous year," continued Nelson. "Consumers are recognizing that an unsecured consumer loan can be a smart financial tool, with an easy application process, low fixed interest rates, longer terms, fast funding and in our case, no fees."