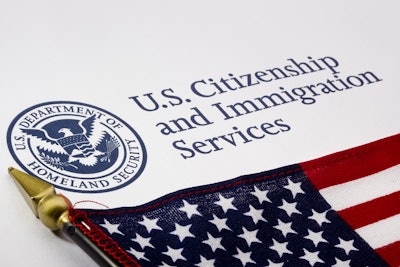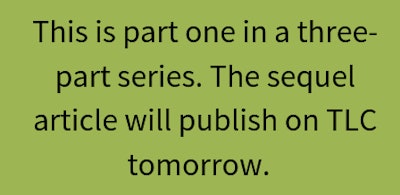 As the year winds down, you might be examining your financials and evaluating your workforce.
Like many other landscaping companies, you may be hurting from the labor shortage and looking at your options. One prominent possibility that often gets wrapped up the political sphere is the H-2B non-immigrant visa program.
While in theory being able to hire foreign workers to come to the United States to perform temporary, non-agricultural work on a seasonal basis sounds like it would be a rather straightforward process, it is anything but simple. The program is also constantly becoming further complicated as more government regulations are required.
If you are considering trying H-2B next year or in the future, here's what some landscapers who have used the program have to say about the different aspects of H-2B and what you should be aware of going into it.
When is H-2B a good fit?
For Dan Eichenlaub, president of Eichenlaub, Inc. based in Pittsburgh, Pennsylvania, H-2B is just another tool in the toolbox when it comes to recruiting.
Eichenlaub says he has been using the program for decades and when the program began to enforce the visa cap, which limits the number of H-2B visas available per fiscal year, he didn't get his workers. At the time, his foreign workers made up 20-25 percent of his workforce.
"That was pretty devastating," he says. "It cost us about a million dollars in revenue that we couldn't earn without those workers at the time."
Despite this setback, Eichenlaub still utilizes H-2B, but now he strives to keep his foreign labor percentage low. In 2018, he only requested six visas and was one of the lucky ones who received his workers.
"The same people come every year," he says. "They know our business. They're driven to work and they're knowledgeable. So, I think those are the reasons to have them available to us to come, in my opinion, but there isn't one silver bullet here."
Part of the reason why so many companies are hurting for good workers is, ironically, the thriving economy. With many areas having incredibly low unemployment rates, there are very few American workers willing to take a seasonal job.
"With almost non-existent unemployment, we do not have enough of a workforce that is willing to be trained and work in this type of seasonal role," says Erin Barr, director of human resources operations for Munie Greencare Professionals, based in Caseyville, Illinois. "We would have an incredibly difficult time staffing to meet the demand without H-2B visas."
Barr says the company's favorite aspect about the H-2B program is knowing they will get a workforce that understands the industry and creates stability for their organization and its customers.
"Since we started using the H-2B program, we have continued to request visas year after year," Barr says. "Almost all of our H-2B workers are returning workers. There are even a few that have returned season after season since we started using the program! The only years that we did not use H-2B visas were years where we could not get visas because the cap was hit."
Chuck Monico, president of CM's A Cut Above, based in Omaha, Nebraska, just recently started using H-2B in 2016 after hearing other companies in peer groups sharing the value of the visa program.
"H2-B is a good fit for our business because our business is heavily seasonal due to weather and the team members who are here on visas are family members and friends of our permanent team members and it makes for a great company culture," Monico says.
What do other employees think of H-2B?
Monico says that his employees love the program and that they love camaraderie between themselves and foreign workers. He says it is good for the company's team culture.
Similarly, Barr says that many of their employees bond with the H-2B workers and form friendships with the returning workers.
"When we don't get our visas, or they are late, we see a huge concern from employees across our organization," she says.
Eichenlaub says that when they first started using H-2B, they gave an introduction of the program and explained why they felt they needed to use it. He says that due to Pittsburgh being a very strong union town, it wouldn't have been easy to bring in foreign workers 30-40 years ago.
"Even when I first started to bring them, some of my non-residential clients that are union-run facilities, I couldn't show up there with a foreign worker," Eichenlaub says. "That wasn't going to be acceptable. Today, I can do whatever I want. It's amazing how over time attitudes change."
He also notes that because he brings the same workers back every year, his customers also don't have a problem with the foreign workers taking care of their property.
"They treat them the same as they would any of my American workers," he says. "I have no pushback from my customers at all. I'm sure there's places where there is discrimination, but we're not experiencing it all. Our customers are just glad to have people come to do the work."
Check back tomorrow for part two of this article, where we'll take a look at some advice for first-time H-2B users.