Yesterday, we heard from representatives from the National Association of Landscape Professionals (NALP) on what landscapers across the nation can do to help prepare their businesses for the effects of the coronavirus (COVID-19).
Today, we'll hear more about safety and sanitization practices, insurance policy questions to ask your provider, government affairs updates and how communication will be key during these uncertain times.
Questions regarding safety and cleanliness best practices were directed to Sam Steel, NALP safety advisor.
"Obviously, this is new and unchartered territory that we're dealing with," says Steel. "Every 10 minutes or every hour, it seems like things are changing, so some of the recommendations I make to you may be possible for your business and others may not. These are things you have to decide on your own whether they'll work for you."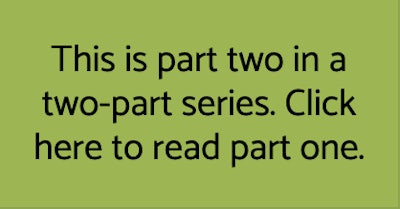 Q: What pharmaceutical intervention (PI) and non-pharmaceutical intervention (NPI) tips do you have for employees?
Currently, there is no vaccination, also referred to as a PI, for COVID-19, therefore, NPI methods are the only weapon in the arsenal.
According to Steel, some of the best NPI tips he recommends are staying at home when you feel unwell, washing your hands more often than normal with warm water and soap, using liquid hand sanitizers or sanitizing wipes when and where available and always wearing clean and properly stored personal protective equipment (PPE).
As a side note, Steel says to ensure that any wipes you are using actually have alcohol in them, otherwise, they will not meet the necessary sanitization standards.
Along with these NPI tips, Steel recommended the following list of tactics employees can do to help cut down on the spread of the virus:
Clean respirators with warm water and dish detergent after each use.
Discard nuisance masks that are dirty, damaged or contaminated.
Keep masks and respirators in sealed containers clearly indicating user.
Use a respirator that is designed and engineered for your work activity.
Wash hands and exposed skin before leaving work at the end of the day.
On the opposite end of the spectrum, Steel warns employees to avoid doing the following:
Share PPE such as nuisance masks or respirators.
Use a nuisance mask that is dirty or contaminated.
Use a respirator that has not been fit-tested to the wearer.
Use a respirator that has been stored in a potentially dirty environment.
Use a respirator that is not intended for the assigned work activity.
For employers, Steel advises the following tips:
Prepare and communicate safe respiratory program policies and procedures.
Designate a company contact responsible for respiratory programs.
Provide an adequate inventory of respiratory protection devices.
Provide hand soap, single-use towels and sanitizers in work locations.
Conduct and document frequent respiratory training for all staff.
Develop and implement less risky crew transportation methods.
Q: How do I still work with the 6-foot space rule and sanitation recommendations?
A big question many landscapers are asking is how can I actually get my work done when I'm not supposed to be within six feet of other people?
According to Steel, one way to try and still the spread of the virus is to limit the occupants in crew cab vehicles, as well as keep hard surfaces in the company vehicles sanitized as frequently as possible.
"Making sure there's good ventilation inside the vehicle and good air circulation is important," says Steel. "As we work towards a little bit warmer weather, it'll be easier to roll the windows down and get better ventilation inside the cab of the vehicle."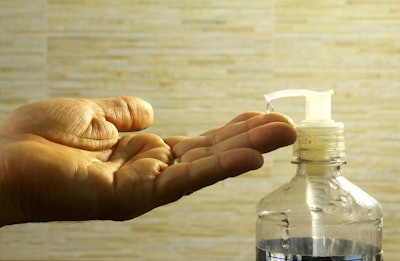 Another option was suggesting that employees commute to the worksite instead of making the stop by the office to pick up a company vehicle.
On the sanitation side, Steel says you can provide hand soap, single-use towels and sanitizers at the work locations and encourage frequent hand washing and sanitizing, especially before meals. Lastly, Steel says it's important to make sure you provide liquid refreshment often but make sure you use single-use drinking vessels.
Steel says that depending on which source you read, it's reported that COVID-19 can survive on hard surfaces from anywhere from two to eight days. Therefore, sanitizing vehicles and office spaces is vital to stopping the spread of the virus.
The next questions were directed to Drew Garcia, RMSS and VP of Landscape Group Rancho Mesa Insurance Services, Inc. and NALP's safety and risk management committee chair.
Q: When talking about workers' compensation, are COVID-19 claims covered?
"For workers' compensation, coverage for any claim is subject to the jurisdiction of the underlying facts surrounding that claim," says Garcia. "Claims are looked at on a case by case basis, and that's how they will be looked at for COVID-19 workers' comp claims. Workers' compensation does cover bodily injury by disease, however, the bodily injury by disease must be caused or aggravated by a condition of employment."
Garcia says if an employee claims a work-related injury from COVID-19, you should continue to follow your standard injury reporting and investigation processes. Garcia adds that while timely claim reporting is always important, now more than ever, it's extremely important.
Q: Can you talk about business interruption as it pertains to property coverage?
According to Garcia, any business interruption will come in the form of a loss of revenue or extra expense incurred due to physical damage to covered property.
"What's really grey right now is trying to determine if a virus could be considered physical damage to property, which would trigger this interruption," says Garcia. "You can see where it would apply on the lawn and landscape side because the majority of the work is done outside. A lot of this claim is going to be triggered off of the way that the form reads."
For COVID-19, Garcia says physical damage would mean a direct physical change in the appearance of the property. For coverage to be triggered, it would need to be confirmed that the virus actually physically altered the appearance of the property.
The second part of that coverage is it would have to be a covered cause of loss. Garcia says that under that form, viruses are considered a pollutant and the property policy might have a pollution exclusion, therefore, you would have to get passed that in order to get it covered.
If you feel like you've had a business interruption claim, Garcia says it ultimately comes down to how your carrier decides your coverage would apply, so be sure to contact them as soon as you think there's a claim to file.
As we discussed yesterday, Garcia reiterated the importance of watching out for cyber attacks and having the appropriate computer security measures in place if you plan to work remotely.
Garcia also suggested implementing two-party authentication, updated security requirements on computers to keep out hackers and phishers, backing up data and making sure your employees have secure WiFi or ethernet connections at their homes.
Questions regarding government affairs were directed to Andrew Bray, NALP VP of government affairs.
Q: What do you do if your state or locality orders a lockdown or shutdown?
"The thing that's important for us to realize in this situation is almost all of these directives are happening at the local level, not even completely at the state level," says Bray. "But at this point in time, it does not look like the president is going to issue some directive like that. That could change, but right now, we believe this is a local issue and will be addressed locally."
Bray notes that there are exceptions for essential services, which people associate with places like grocery stores and gas stations and things of that nature, but it also exempts activities for maintaining safety and sanitation, essential operation of residences and essential businesses.
"I think what's important to take away there is that as a landscape industry, we are protectors of public health and we maintain green spaces and property to protect public safety," says Bray. "When you think about tree removal, using pest control to spray for mosquitos and ticks, these are all things that we believe make us essential, and therefore can continue to work in any sort of situation."
Q: Can you give us an H-2B update?
According to Bray, there are a few nations that have put travel restrictions to the United States, such as Guatemala and Honduras. If you were getting H-2B visas out of those countries, Bray says it's unlikely that it will happen because of the restrictions within those countries.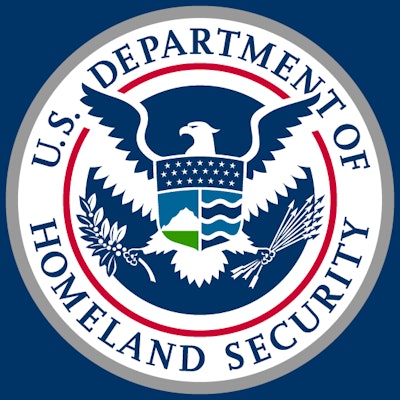 Bray also notes that because of COVID-19, the consulate in Mexico has drastically reduced their processing capabilities, which is most troubling for us at the moment. While Bray stresses that they have not canceled, he does say they are unable to conduct interviews due to social distancing.
However, Bray says if you are a returning worker and can qualify for a waiver from the interview process, you will be processed and moved to the front of the line. Then as they develop better processes and procedures, they will be going through the other visas.
"I'm not trying to fearmonger but there is a strong possibility that the southern border will be closed, and I encourage everyone to make preparations in case," says Bray.
Bray says the supplemental rule of the additional 35,000 visas has not been released, and because of everything that's happening, it's caught in what he refers to as "a log jam" at the Department of Homeland Security.
"It doesn't mean it's not coming, but it could be delayed past the April 1 date," says Bray.
The final portion of the webinar focused on creating a communication plan, and information was provided by Paul Fraynd, CEO and partner of Sun Valley Landscaping.
When creating a communication plan for your company and customers, Fraynd highly recommends making sure the plan is translated into English, Spanish and any other relevant language to ensure all employees can read and understand it. Along with the communication plan, be sure that all sanitization and safety procedures are also properly translated.
While it's recommended that as many workers as possible start working from home, we know that's not always an option for everyone. For workers still in the office, Fraynd says to keep everyone separated to help cut down on the potential spread of the virus, and he stresses the importance of no longer holding any in-person meetings.
On the crew side, Fraynd says his workers are set up to process requests remotely, so there is no need for them to even come into the physical office space. Along with those preparations, Fraynd says they have also set up portable toilets and hand washing stations outside their office to ensure workers have access to sanitary bathrooms.
Fraynd adds that they have requested that crews keep equipment loaded on trucks as much as possible, as this keeps them from bringing equipment in from the outside and potentially contaminating other pieces.
When communicating with customers, Fraynd says being silent is not an option. While it can be tempting to hold off making announcements or accidentally get engrossed in putting out fires, you absolutely have to talk to your customers about a game plan for the coming weeks.
Talk to them about how your company is being safe, how you and your team are handling the situation and how you plan to go about handling in-person meetings.
Since COVID-19 is a rapidly changing situation, Fraynd says the expectations for sales and budgets will definitely change.
"For sales and production, obviously, we're going to take a hit, but no one knows what that's going to be," says Fraynd. "We're focusing on really watching our leads and our sales. We're used to doing that every week and now we're doing it every day."
If you still have customers wanting projects or estimates completed, consider simply calling them and conducting a meeting with you outside and them inside the home to talk strategy instead of trying to talk face-to-face.
Fraynd says some customers might really be feeling down with everything happening around them, and now more than ever, it's important for you to stress to customers the importance of getting outside to still enjoy their landscapes. With the seasons changing, now is the perfect time for them to get outside and enjoy what's blooming.
"The most important thing I would share is to talk to your clients and try to be a good partner with them," says Fraynd.
Another aspect Fraynd recommends cutting out, for the time being, is non-crucial networking events. He also recommends touching base with your banks, and keep in mind that cash is going to be king during this time. With that said, Fraynd says you don't have to pull all your cash out of your line of credit.
"We're entrepreneurs; we do hard things all the time and we can certainly get through this," says Fraynd. "Our team, our families and our association really need us to be strong right now. So, for yourself, focus on the power of the outdoors. Get outside and remember why you started to do this. The grass will green up and people will be happy to be outside. Don't go it alone. We're all in this together. Smiles and hope are just as contagious now."