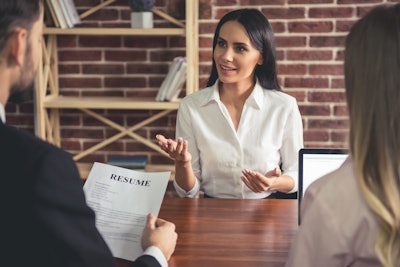 Finding qualified employees is always a challenge for those of us in the green industry, but when you do happen to find interested candidates, what steps can you take to ensure they stay with you and bring in more help?
During the National Association of Landscape Professionals' (NALP) recent Workforce Summit, representatives from green industry companies across the nation gathered to discuss what we need to do in our businesses to bring in and retain employees.
Take a look at the top tips suggested when discussing effective interviewing and hiring practices.
Change the approach
One of the biggest issues many attendees found when hiring is that while they can successfully find people interested in the position, they cannot seem to get them to show up for their initial interview.
According to Angela Hieronimus, human resources manager with Blades of Green in Edgewater, Maryland, one method that's helped them with this hurdle is changing the way they solicit for open positions.
"Something that we've implemented this year that has been really successful is taking on a different perspective in terms of reaching out to candidates," says Hieronimus. "We're taking on more of a sourcing mentality as opposed to just waiting for candidates to apply to our positions."
Hieronimus says that Indeed.com now has a feature that allows job posters to contact applicants based on their resumes. Once a resume alert comes in on a posted job, Hieronimus says they are proactive about reaching out to people.
Another popular option Hieronimus says the company has implemented is a referral program, but it's not like most that you've heard of. At Blades of Green, employees have the opportunity to participate in "Cruise for Interviews," which gives participants the chance to win a cruise vacation or a vacation of their choice up to $2,000. The contest is based on how many referrals employees bring in and how far into the interviewing and hiring process those referrals get.
Hieronimus says the contest began on Dec. 30, 2019, and will run until April 3. The contest is a points-based system set up through Award.co. Employees get one point if their referral has a phone interview, they get two points if their referral has a first interview, they get three points if their referral does a work shadow and they get four points if their referral is hired.
Since $2,000 is the amount Blades of Green pays in a referral bonus anyway, Hieronimus says the company stays on budget but is able to offer employees an experience rather than just money.
"So far, we've gotten 43 referrals out of that contest, and we've gotten at least two hires out of it," says Hieronimus. "Our normal percentage in terms of hires is 3 percent, so we've gotten two hires out of 43, so we're already looking at about 20 percent."
With their company culture being very competitive, Hieronimus says adding in the contest element really drives employees to participate.
Lending a hand
Timothy Trimmer, president of Professional Grounds, Inc. in Lorton, Virginia, says that many of their foremen and current employees live in the same community, and those particular areas also proved to be viable places for more potential employees.
Because of this, Trimmer says their company bought a van and told their foremen that they could use the van to drive to and from work at no cost to them, but in order to do so, they would need to help bring in more employees from that area. Trimmer says they put up signs in the neighborhood that advertised the job position and the transportation to work to try and increase interest.
"The employee likes it because they have a free vehicle, and it's really helped in terms of finding laborers that didn't otherwise have a ride to work," says Trimmer.
Utilize technology
Technology plays such a large part in the way businesses operate in today's society, and if you plan to recruit from the younger generations, you have to be willing to adapt to what speaks to them.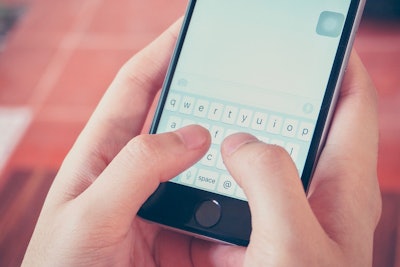 While it rings particularly true for younger generations, let's not rule out the fact that people, in general, will most likely respond to a text rather than a phone call.
As mentioned earlier, many companies can't get interested interviewees to actually show up for their scheduled interviews. One way Blades of Green combats this is by using Podium and Call Tracking Metrics (CMT) to communicate with potential hires via text.
Since most people will respond to a text, Hieronimus says they have had more success with workers showing up for interviews. Hieronimus adds that CMT has an online interface, as well as an app that can be used on a cellular device.
"Texting has been really instrumental in terms of what we do," says Hieronimus. "What I love is that I can log on there and instead of texting with my phone, I can type it."
Hieronimus says when they attempt to call a candidate and that person doesn't answer, they will leave a voicemail and follow up that call with a text message.
Re-word your ads
A key element of the hiring process is making sure you put the right ads out online and now might be a good time to check the wording you've used to describe the details of the position.
According to Hieronimus, Blades of Green utilizes a few different tactics when creating job ads that will draw people in and make them think longer about the job.
For example, when posting an ad on Craigslist, Hieronimus says they have started changing the tagline on the ad to read something like, "Looking for an exciting opportunity…" instead of just listing "skilled labor needed."
Hieronimus adds that in most of the job ads, they aren't really even telling the applicant what it is he/she will be doing. For Blades of Green, it's more about getting the company's culture across in the ad, as well as what kind of team the applicant will be working with.
"We wanted to make our jobs stand out and be different," she says. "Especially with the younger generation, be mindful that they want career opportunities, they want an opportunity to advance, they want to grow themselves personally. So, we highlight a lot about the impact that we have on the environment. We all have stories, and it's important to tell those stories before the applicant gets there."
To help candidates get a leg up before their initial interview, Hieronimus says they will send out an email with the day and time of the interview, a website link and a link to a recruitment video that will give applicants information on the company and the position.
Hieronimus says the old school mentality is that interested applicants should conduct their own research on the company in order to be prepared, but since we are actively trying to hunt applicants, it can prove more beneficial to offer them this information upfront.
Along with the time and date of the interview, Lori Gable, accounting and human resource manager with Wewerka Professional Landscape Contractors in Manassas, Virginia, says one helpful tidbit she's found when interacting with potential hires is to also include a Google map link to your site in the email.
Since most communication takes place via a cellphone, making everything as phone-friendly as possible can help streamline the interview process for the candidate.
Hieronimus adds that the company has also recently revamped its website to showcase more about the company's culture and the positive impact they have on the environment.
Another important aspect of the hiring process is to make sure your job applications are online, as most people nowadays won't be willing to come into a physical office space just to pick up an application. By having these applications online, Hieronimus says they are able to utilize the applicant tracking system Hire and Retain Good People (HRGP).
"(If you don't have your applications online), you're missing out on a lot of people because everybody is on their phone, and they won't go to your office and fill out a paper application," says Hieronimus.