Recently, the eight member organization of the Joint Call to Action for Healthy Communities (JCTA) Coalition published 10 discussion guides to highlight successful cross-disciplinary collaborations for healthy, equitable communities.
The guides feature 10 case studies from across the country, including California, Colorado, Kentucky, Indiana and Washington, D.C., and examine the keys to their success as well as challenges they face. Included in each guide are conversational questions any design or planning professional can use to kick-start collaboration in their community.
The guides build on the core values outlined in the 2018 Joint Call to Action for Healthy Communities, which provided a framework for effective local, state and regional collaboration across fields. Those values include:
Creating and fostering partnerships that advance health
Building an understanding of health data and establishing measurable health objectives for plans and projects
Advancing policies, programs and systems that promote community health, well-being and equity
Communicating the importance of health
"Landscape architects are essential to designing healthy, safe and accessible public spaces," says ASLA president Wendy Miller, FASLA. "Our work in the built and natural environments promotes active lifestyles and healthy communities. These guides show how many stakeholders, including landscape architects, can address growing health challenges and inequities by working together."
Arborjet introduces TREE-äge R10
Based on feedback from tree care professionals across the country, Arborjet says it has expanded the TREE-äge line by launching the TREE-äge R10, which is now available in California.
When used with Arborjet's QUIK-jet AIR, the company says field studies demonstrate that R10 injects three times faster than generic brands and reduces tree pest damage significantly.
The company says this is particularly useful when injecting conifers and other diffuse porous trees that typically take more time to inject. Arborjet says it can be used on trees grown in residential and commercial landscapes, golf courses, parks, municipalities and areas of greater environmental sensitivity.
"With its reduced injection time and proven results, R10 is the ideal product to enhance our customer's productivity, and we're pleased to now make it available in the state of California," says Arborjet president and COO Russ Davis. "We are proud to continue the TREE-äge brand's legacy and uphold Arborjet's mission to develop the most effective formulations and delivery systems to preserve, protect and ultimately to save trees."
R10 facts:
TREE-äge R10 is available in a pint size, uses less than half the original TREE-äge and delivers reduced injection times
Similar to the original TREE-äge, offers two years of protection (for most listed pests) and controls more than 40 pests
Mix with propizol/works inall Arborjet equipment
For use by commercially licensed applicators
Turfco announces winner of "100 Years of Thanks Giveaway"
To celebrate its first 100 years of business, Turfco Manufacturing sponsored the "100 Years of Thanks Giveaway" last year with its T3100 riding spreader and sprayer applicator as its top prize.
The grand prize winner in the landscape industry category for Turfco's "100 Years of Thanks" giveaway was Simply Safer Lawn Care, of Wrentham, Massachusetts.
Mitch Foster, owner/operator of Simply Safer Premium Lawn Care, took delivery of a new Turfco T3100 riding spreader and sprayer applicator in February.
"Simply Safer Lawn Care, with its commitment to environmentally sound landscape practices, is an exemplary commercial landscape company, and we are delighted to be able to give the grand prize to such a worthy company," says Brad Hendrickson, regional sales manager, Turfco Manufacturing.
"The T3100 is a very generous prize, and we are humbled and honored to be given such a wonderful addition to our equipment fleet by Turfco," says Foster. "We are a growing company with a lot of territory to cover, and I have no doubt that the T3100 will see a lot of use in the coming months and years. All I can say is thank you, Turfco!"
"The T3100 controls are intuitive and simple to learn, so training time is greatly reduced, potentially saving companies thousands of dollars for training new hires," says Hendrickson. "The unique steering wheel design offers more control on uneven ground and hills while relieving operator strain. Operators stay on task more easily due to the hands-free speed control built into the T3100, too."
When combined with Turfco's 3-in-1 Tank attachment, the company says the T3100 is the largest capacity applicator on the market that can squeeze through a 36-inch wide gate opening. Traveling at the optimal speed of 5 mph, Turfco says the T3100 can spray or spread material over 240,000 square feet of ground per hour, and it's agile enough to maneuver up and down hills and over rough and uneven terrain including street curbing. For close-in work, the company says the T3100 features a front-mounted hand spray nozzle and hand wand.
Weighing in at just 500 pounds (dry), Turfco says the T3100 is also light enough to be carrier-mounted and hauled on a truck, eliminating the need for a trailer.
"The T3100 can really cover a lot of turf for Mitch," says Hendrickson. "It can deliver precisely measured material spreads (such as fertilizer) in either 12- or 18-foot widths (6- or 9-foot effectively). The high-velocity, high-pressure spray system easily adjusts to 4-, 6- and 9-foot widths, applying extra-coarse droplets for complete coverage. We're happy Mitch can enjoy all the benefits from using the T3100 beginning this spring."
Mirimichi Green announces partnership with Sigma AgriScience
Mirimichi Green announced a new partnership with Sigma AgriScience to further develop biotechnologies for the turf and agriculture markets.
Furthering its dedication to being the premier developer and manufacturer of effective, bio-based agronomic inputs, Mirimichi Green says it is partnering with Sigma AgriScience to co-develop organic fertilizers and soil amendment offerings for their customer bases.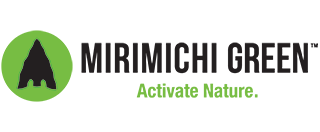 "We are very excited about our new partnership with Sigma AgriScience," says Russ Britton, owner and CEO of Mirimichi Green. "We believe this new relationship will allow us to better serve our joint customer base and bring new next-generation products to the growing agricultural and turf and ornamental input markets."
Both companies say they understand and respect the demand for organic inputs not only commercially, but consumer-based buyers as well. They say they will work vigorously to bridge the gap between synthetic and organic technologies by combining the best in class inputs to meet these consumer demands. The partnered companies say their goal is to enhance the efficiency of current and new organic fertilizers.
"We're very grateful for this opportunity," says Alan Warren, president and CEO of Sigma AgriScience. "Mirimichi Green is an impressive company with a very talented team. This is an exciting time not only for our business but for our industry. Producers are becoming less skeptical of change and more open to terms like sustainability, carbon, soil health, organics and biologicals. By joining forces with Mirimichi Green, we continue to bring new and exclusive solutions to market that are revolutionary. Our businesses are extremely complementary and together we broaden our capabilities to meet our customers' evolving needs."
The companies say they are looking forward to building the backbone of the organic fertilizer industry with the upcoming product launches for the turf and agriculture markets.
The partnership will be launching a new all-natural and spreadable granular soil amendment in spring 2020 called Essential-G.
Seven dealers earn Morbark gold tier status
Morbark, LLC says it is proud to honor seven dealers — six tree care dealers and one industrial products dealer — with gold tier status for 2020, based on their 2019 performance.
Tree care products:
Alexander Equipment – Northern Illinois
Beauregard Equipment, Inc. – Maine, New Hampshire, Vermont and Northern New York
Bobcat of Buffalo – Western New York
ESSCO Distributors – Long Island, New York
Marshall Machinery, Inc. – Northeastern Pennsylvania
Schmidt Equipment – Massachusetts, Rhode Island and Northern Connecticut
Industrial products:
James River Equipment – North Carolina, Virginia, Eastern West Virginia and York County, South Carolina

"Our dealers are integral to helping our customers succeed in their businesses, and our gold tier dealers are the best of the best," says Casey Gross, director of tree care products. "They use their expertise and local knowledge to support customers, helping them grow and maintain their businesses. It's more than just selling our high-performance equipment and parts."
Morbark says the dealers are reviewed and scored annually on their customer service, business plan, equipment and parts sales, service and warranty process, marketing efforts and much more. The company says that companies earning gold tier status are truly exceptional in all scoring aspects, and all but one of these dealers – a new Morbark dealer – earned the award previously.
For tree care: Alexander Equipment earned gold tier status for the eighth consecutive year, Bobcat of Buffalo was honored for the fifth straight year and Marshall Machinery received gold status for the second straight year and the third time overall. Schmidt Equipment was named a gold dealer seven of the previous eight years, and ESSCO Distributors earned the honor three out of the past four years. Beauregard Equipment, which joined the Morbark dealer network in 2018, attained gold tier status in its first year eligible for the award.
For industrial: James River Equipment was named a gold dealer for the sixth time in seven years.
"Our dealers participate in a review process, which includes a series of annual and quarterly reviews that measure performance on various aspects of our businesses," says Michael Stanton, director of industrial products. "Morbark constantly works with our dealers to improve their performance through this process. We're proud to recognize these dealers who are as devoted to excellence and continuous improvement for mutual success as Morbark is."
Dealer success prioritized through Kioti expansion
Kioti Tractor says it continues its commitment to dealer success and development through the growth of its parts department, optimization of on-site training facilities and expansion of dealer training programs.
"At Kioti, dealer success and customer satisfaction are of utmost importance," says Peter Dong-Kyun Kim, president and CEO of Daedong-USA, Inc. Kioti Tractor Division. "We're proud that the expansion of our parts team and training opportunities will allow Kioti to better support our dealers. Enhanced support and training mean more skillful dealers, building on already best-in-class service and resulting in happy Kioti owners—our top priority."
Sandy Call joins Kioti as the new director of parts and product support, overseeing the product support, field service, warranty, parts and training teams. The company says Call brings decades of experience from his more than 30 years in the automotive aftermarket industry, starting at the store level and working his way up to director of category management.
"Kioti continues to experience exciting growth as a company, and I knew I wanted to be part of the company's ongoing success," says Call. "I'm looking forward to applying my experience and knowledge of parts, inventory and analytics to help the Kioti team continue this tremendous growth."
In late 2019, Kioti says it completed a renovation of their North American headquarters office space, including a training facility for dealers.
Held several times throughout the year, the company says Kioti University has beginner and advanced hands-on, instructor-led training to help dealers and technicians ensure they understand the product and service best practices inside and out, experience new and innovative equipment and learn to look at problems and solutions differently through collaboration with Kioti employees and dealers from all over the country.
"Our new training facility will help take us to the next level," says Tim Fox, training supervisor, Kioti Tractor. "Specially designed for training, we can bring the equipment directly into the classroom, resulting in more hands-on, interactive learning. We're confident this will translate into on-the-ground success and growth for Kioti dealers and their technicians."
The company says it also launched a new online learning management system for all dealers in late 2019. Housing product information, assembly instructions, service bulletins and advisories, Kioti says the system is an easy-to-use resource center for dealership employees. Training programs can be accessed anytime, anywhere to allow dealers and technicians to continue product training and education in real time.
"At Kioti, we strive to enable our dealers with the highest level of training and support to help ensure they are knowledgeable about our products, efficient and effective with service and innovative servicing products for their customers," says Anna Kim, COO of Daedong-USA, Inc. Kioti Tractor Division. "We know our ongoing advancement of training opportunities, product enhancements and parts and service support make it easy for our dealers to choose Kioti year over year."
Belgard announces availability of new Travertino overlay
Belgard recently announced the availability of its latest product, Travertino overlay, in select markets.
The company says this 30mm paver creates an upscale look, integrating unique color blends and natural textures to mimic travertine. Ideal for pool decks, patios and walkways, Belgard says Travertino is slip-resistant with an interlocking, multi-piece system that can be installed using a variety of laying patterns.
Travertino is available now in Arkansas, Arizona, New Mexico, Louisiana, Oklahoma and Texas. Contractors and homeowners can purchase Belgard products through a Belgard Authorized Dealer.