With the outbreak of the coronavirus (COVID-19) across the nation, many businesses have been forced to shut their doors due to the government deeming them non-essential during this time.
However, numerous landscaping companies would not take this ruling lying down, and over the past few weeks, the National Association of Landscape Professionals (NALP) continued to work with the Department of Homeland Security (DHS) on behalf of green industry companies.
As of Saturday, NALP reports that landscaping services are now included in the Federal Guidance as an essential service in the Public Works and Infrastructure Support Services section of DHS's "Memorandum on Identification of Essential Critical Infrastructure Workers During COVID-19."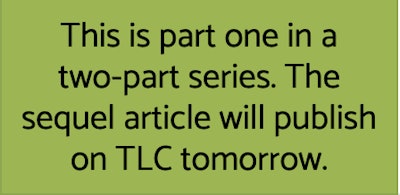 "This is a win for the industry but note that State and Local authorities still have jurisdiction in their areas; also, DHS says that 'the list is advisory in nature. It is not, nor should it be considered a federal directive or standard,'" NALP says on Facebook.
The statement is as follows:
"Workers such as plumbers, electricians, exterminators, builders, contractors, HVAC technicians, landscapers and other service providers who provide services that are necessary to maintaining the safety, sanitation and essential operation of residences, businesses and buildings such as hospitals, senior living facilities, any temporary construction required to support COVID-19 response."
In the meantime, landscapers that are still actively operating are having to change up their daily operations to safely adhere to guidelines set by the Centers for Disease Control and Prevention (CDC).
Total Landscape Care talked with landscapers about how they are handling the current COVID-19 situation, as well as what daily business aspects they've had to tweak in order to continue serving their communities.
Only the essentials
The consensus among many landscapers has been that this line of business is, indeed, essential, but when they say "essential," they aren't talking about every single service they offer.
Instead, they are strictly referring to services that are necessary to the health and well-being of their customers and communities, such as snow removal, pesticide applications, mosquito control, tree care, lawn mowing services, etc. When it comes to aesthetic landscaping projects, the majority agree that those services can be put on the back burner until the quarantine has ceased.
Thomas O'Halloran, president of T-C-O Landscapes in Eau Claire, Wisconsin, determined early last week that his crews would implement the safety precautions recommended by the CDC while continuing to perform necessary services in their area.
"In general, landscaping covers a lot of different types of services," O'Halloran says. "You can't put arborists and pesticide control under essential and then say landscaping businesses aren't because that's what we do. When it comes to the maintenance of keeping businesses and buildings up to code, then we will continue to do clean ups, fertilizers and cut as needed."
Greg Taylor, owner of Great Lakes Grounds Management, LLC in Lorain, Ohio, agrees that in times like these, only services that are absolutely necessary should be performed, such as mowing.
"If you start to have properties that aren't kept up or are deteriorated, there is a certain amount of that that goes into the sanitation of the property," Taylor says. "On a lot of these commercial properties, we're out there picking up trash every week while we're servicing the property. If nobody's going there for a number of weeks, just imagine the amount of garbage that collects."
Taylor adds that if properties are left to sit and collect trash, insects and other pests will soon flock to the unattended area, causing more of a health hazard.
Day-to-day operations
With the arrival of spring, there are still many projects on the docket for these landscapers, but the way they are going about completing them has altered slightly.
Instead of sending two-man crews out to the project site, O'Halloran and Taylor say their workers are practicing social distancing by, instead, sending out one-man crews.
In each truck, workers have hand sanitizer and Clorox wipes to disinfect surfaces before getting in and after leaving the truck. Taylor adds that all of his crew members also wear rubber gloves when loading and unloading tools and materials.
"We're still doing our routes as we have them on our system; it's just going to take longer," O'Halloran says.
Taylor says he is also taking employees' temperatures as they come into work, a task which he says he never would have guessed he'd have to do as a landscaper.
Another method T-C-O has implemented to help cut down on employee interaction is spacing out the truck and equipment pick up times in the morning. O'Halloran says employees come through every 15 minutes to ensure there is minimal to no interaction with other employees. Along with this, O'Halloran says each employee is assigned to a specific truck and trailer and that employee will be the only one that uses them.
Once employees have returned with the equipment, they will then disinfect the trucks and equipment with Clorox wipes. Taylor says his crews are also washing the trucks on a daily basis.
"I want people to know we are taking this seriously, but we still need to get out there and maintain our green spaces," O'Halloran says. "Right now, we need to do what we can to keep our employees busy, getting a paycheck and to keep our mower guys in business."
Both agree that the decision to either work or temporarily close is a personal choice each landscaper will have to make for himself/herself, but in the meantime, both say they will be continuing to work safely.
"I commend the guys that shut down; kudos to them, and as a business owner, they have that right and choice just as much as I do to continue to operate," Taylor says. "But if I have my customer's support and I've done whatever due diligence I can to make me comfortable with the information I got back from our state and local officials, then it's just as much my right to continue operations as long as I feel good about doing it."
Check back tomorrow for part two, where we'll take a look at specific pain points these landscapers are dealing with in the wake of COVID-19.