Since the outbreak of the coronavirus (COVID-19), landscaping business owners nationwide have been taking stock of their current work situations to determine what is best for their company and their employees.
Some businesses have voluntarily shut their doors, while others have been forced to temporarily close due to state or local orders, but for those out there still reporting to work, there are many adjustments they've had to make.
Taking it day by day
Company owners with one office location are having a difficult enough time figuring out daily operations, but Jeremy Yamaguchi, founder and CEO of Lawn Love, says he is seeing the effects of the virus from numerous different perspectives, as his company continues to operate in 120 cities across 42 states. While the shutdown or shelter in place orders vary across the country, Yamaguchi says they are having to take it one day and one state at a time.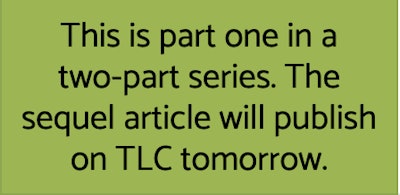 "It's been a dynamic situation," he says. "Essentially, what we're doing is having to watch this on a state-by-state basis. One of the challenges is that individual states as they go into lockdown, their guidance on what is considered an essential service can kind of be unclear. It's been a business as usual approach in that we haven't locked anything down, but business is anything but usual right now."
Yamaguchi says they are being proactive with communicating with customers and with the landscapers they work with. The first message they are getting out is that they are, indeed, still operational, which Yamaguchi says surprised many customers initially.
"Lawn care is a very unique, hopefully, remote service where you're outside the home and not coming into contact with people," Yamaguchi says. "We've given all of our pros pretty extensive guidance on what to do to keep themselves safe in the field, and how to potentially maintain both social distance and reduce the risk of contracting or spreading COVID-19."
Overwhelmingly, Yamaguchi says they are still seeing that a large majority of their customers are keeping their scheduled services at this time, but he does admit that the situation could change quickly.
Since Lawn Love's projects are mostly maintenance and recurring services, Yamaguchi says the project backlog in the typical sense might not be affected, but he adds there are numerous projects that still need attention in the realm of engineering and technology updates.
Yamaguchi notes that the incoming of new customers has slowed down and the volume of in-bound customers is significantly lower than what's usually seen this time of year, but so far, there have been no significant financial changes they've had to make.
Right now, Yamaguchi says they are, instead, focusing more on customer retention, as opposed to new customer acquisition.
"In a world where acquisition has slackened, Lawn Love and our pros are best off doing everything we can to keep the folks we already have, and the demand for running after new ones just isn't there for a little bit," Yamaguchi says.
Holly Chichester, landscape and grounds manager for the University of Mary Washington in Fredericksburg, Virginia, says that with approximately 200 students still staying on campus, grounds services are deemed essential.
Chichester says the team is now working in groups of no more than three people in shifts throughout the week to help cut down on close-quarters interaction with each other. During this time, each worker will be assigned a mower for the day that only he/she will use, and once the work is completed, he/she will hose off and sanitize the mower.
"It's very fluid and we take it as we can," Chichester says. "We're doing the best that we can. The rules still apply; we're just being as flexible as possible."
Currently, Chichester says the workload is organized to where each worker is on call to come to campus twice a week if he/she is needed. If workers are not reporting to campus, they are provided with packets of educational material from the National Association of Landscape Professionals (NALP) to work on at home.
Chichester says that since each employee is still being paid normally, they call to clock in with their supervisor each morning and work through the packet material throughout the day unless they are called in for grounds work.
Chichester adds that anyone needing to recertify for their pesticide license or someone wanting to get certified can also take advantage of this time to do so while the workload has slowed down.
With any luck, Chichester says the crews will still be able to keep up with the primary areas and the main campus walk during the next month, as they want to ensure vermin and pests don't begin congregating.
"Assuming that we will still at least be able to maintain both the high-profile areas and those types of essential areas, (after the virus has passed) we're going to have to reassess priorities depending on where we are at the time," Chichester says. "It's another fluid aspect of what we're going to have to deal with once the dust settles."
Check back tomorrow for part two, where we'll hear more about specific pain points these landscapers are seeing, as well as how they are staying in communication with their clientele.