Since the arrival of the coronavirus (COVID-19), numerous events have been canceled or postponed, including the National Collegiate Landscape Competition (NCLC).
However, the National Association of Landscape Professionals (NALP) has announced that they will be offering a live, virtual NCLC event on April 7 and 8, from 1 pm–4 pm ET each day. Access to all content will be on demand through June 30th.
"While we know this can't fully replace the experience that a face-to-face NCLC provides, it will offer an opportunity for students and industry to come together for a virtual career fair and educational sessions," NALP says in a press release.
The virtual event will feature a career fair, workshops and other educational content, and will be free to students and faculty. Check out the list of companies who are participating in the career fair, as well as the workshops and education they are offering.
NALP says an email was sent to all faculty on March 25 with instructions on how to register, and reminders have been emailed.
"Please share with your students and have them register as soon as possible so they receive all of the information they need about the event," NALP says in a press release. "Thank you to the exhibitors who have chosen to participate in the Virtual NCLC Event. Thank you to our workshop sponsors who are now offering virtual education opportunities!"
NALP also announced that the National Hispanic Landscape Alliance (NHLA) will join forces with NALP to help advance the mission of NHLA.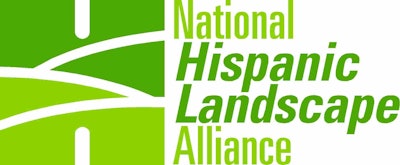 Since 2011, the NHLA has been the force to empower the more than 500,000 Hispanic-Americans employed in the landscape industry in the United States and provide them an effective voice in advocating for their interests and those of the broader industry.
And for decades, NALP says it has been a strong industry advocate, supporting landscape and lawn care companies and helping to defend and grow the industry.
"Supporting Hispanic-American professionals is critical to the continued growth of the landscape industry," says NALP CEO Britt Wood. "We need to bring all the nation's landscape professionals together to ensure that we are working together to shape the direction of the industry."
As a result, beginning this month, the NHLA will no longer exist as a separate entity, but will instead become part of NALP.
NALP says it will welcome the members of NHLA, providing them with significant opportunities for collaboration in policymaking as well as professional and leadership development opportunities.
"We were delighted that the leadership at NALP embraced our suggestion to join forces so enthusiastically," says NHLA president Mari Medrano. "We look forward, as we become part of NALP, to expanding our reach, doing more to empower the Hispanic-American landscape community and uniting the entire industry."
TOCA's annual meeting rescheduled for August
Due to the COVID-19 pandemic, the "Journey to Denver" for the Turf and Ornamental Communicators Association (TOCA) 2020 Annual Meeting is now a little longer.
The TOCA Annual Meeting, originally scheduled for April 28-30, in Denver, Colorado, has been rescheduled to August 25-27. Denver remains the host city.
Also, entries for the TOCA Communications Contest are due April 15. Click here to learn more about categories and contest requirements.
Toro introduces Groundmaster 3200/3300 mowers
Toro announced the latest additions to the lineup of Groundsmaster mowers, the out-front rotary (OFR) 3200 and 3300.
Designed with the needs of grounds and municipal turf managers in mind, Toro says the Groundsmaster 3200/3300 OFRs increase productivity through large cutting decks, fast transport speeds and attachment compatibility for multi-season use.
The company says the reliability is easy to see in the materials, starting with the 24.7HP and 37.4HP Tier 4/Stage 5 Yanmar diesel engines. Toro says overall performance and durability are enhanced through a robust drivetrain with a proven pump and motor design.
Plus, Toro says its cutting deck features cast iron spindles with dual tapered roller bearings, .25-inch heat-treated blades, a 7-gauge steel deck shell with side bumpers and a front bullnose bumper to provide enhanced protection.
The company says the Groundsmaster 3200/3300 OFRs help operators handle the job and move from job to job quickly. Toro says the 60-inch and 72-inch side discharge, rear discharge and flail cutting decks cover a lot of territory and moving between jobsites efficiently is a breeze thanks to the 13.7-mph transport speed. The company says the large 12-gallon fuel tank maximizes mowing time and minimizes downtime to refuel.
Toro says the OFRs also feature Toro's CrossTrax all-wheel-drive system that provides automatic traction control by shifting power to the wheels in slippery conditions. Plus, Toro says a 7.8-inch ground clearance makes it easy for the mowers to climb curbs and maneuver over other obstacles.
Toro says the adjustable seat and tilt steering help operators get the comfortable setup they need to minimize fatigue. An optional factory-installed all-season cab enclosure is also available.
The company says operators can respond quickly to changing conditions by using the intuitive controls on the armrest console, and a range of data, including service reminders, alerts, diagnostic information and more, can be viewed at a glance on the onboard InfoCenter display.
For year-round versatility, Toro says the Groundsmaster 3200/3300 OFRs are compatible with Boss plows and other snow implements, a winter cab enclosure and a range of other attachments.
Proven Winners names Shrub Madness 2020 champion
Proven Winners recently named the Oso Easy Italian Ice rose (Rosa 'Chewnicebell') as the Shrub Madness 2020 champion.
Similar to 'Peace' in its coloration, Proven Winners says the orange buds of the Oso Easy Italian Ice rose open to soft yellow flowers with pink blushed margins. Proven Winners says the soft flower color is set off nicely by its dark green, glossy foliage. Flowers are semi-double, with 24-30 petals per bloom, and they are self-cleaning and very disease resistant.
They thrive in USDA Hardiness Zones 4-9, they enjoy full sun and they grow 1.5 – 2.5' tall and 1.5 – 2.5' wide. They bloom in the summer and can have pink or yellow flowers.
Komatsu rebrands company-owned North America distributors
To better support customers and leverage the power of their wholly-owned network, Komatsu says it has created a new structure in North America to strengthen the growth of company-owned distributor branches.
The company says a new corporate unit within Komatsu has been created and effective immediately, all company-owned distributor locations will be branded simply "Komatsu" to reflect their inclusion in the company's global footprint.
The company says the change supports Komatsu's long-term strategic plans to grow and strengthen its distribution channels. With the alignment of these larger groups of premiere distributors, Komatsu says customers will have access to additional equipment and parts inventory, as well as greater service and support resources.
The company says trade territory for the renamed branches remains the same, as do all equipment lines sold and services provided.
Grant Adams, former president of Komatsu Southwest, has been appointed to lead the new unit as vice president and general manager of company-owned distribution. The company says his responsibilities will include defining strategy, managing profitability and continuing to develop strength among the regional leadership teams.
Komatsu says the rebrand affects the branches along the eastern seaboard formerly named: Pine Bush Equipment, Midlantic Machinery, Komatsu Northeast and Edward Ehrbar; those in New Mexico and Texas under the name Komatsu Southwest; and sites in Nevada, Montana, Utah and Wyoming under the Komatsu Equipment Company banner.
"More than just a name change, this decision shows Komatsu's commitment to provide the best customer support in the territories where these branches do business," says Rod Schrader, chairman and CEO of Komatsu's North American operations. "Ultimately, we want to make it an easy decision for customers to come back to us again and again for equipment, service and solutions."
"Customers can rest assured that the team helping them grow their businesses yesterday will be there for them tomorrow," says Adams. "They'll just have more resources. And I'm looking forward to taking all the best practices at a regional and branch level and incorporating them across the organization, so the whole equals more than the sum of its parts."
New cutting system available for Vermeer stump cutters
Vermeer says it is enhancing its stump cutter product line with the introduction of the patent-pending Vermeer cutting system (VCS).
The company says the VCS incorporates a new tooth design that helps reduce pocket rotation and a cutter wheel that reduces material from recirculating during operation. Vermeer says the VCS is available now on select new Vermeer stump cutters and will soon be available across the entire line, as well as an option for many existing models.
According to Matt Hutchinson, product manager for tree care, rental and landscape at Vermeer, the new VCS solves many of the challenges associated with traditional stump cutting systems.
"Torquing cutter teeth daily is pretty common for most stump cutter users," says Hutchinson. "Bolts that aren't torqued properly tend to rotate in the pocket, causing premature wear and impacting the performance of the cutter wheel. The tooth design on the VCS has a mounting and retention structure that helps keep teeth from shifting in the pocket while absorbing the shearing force, instead of the bolt securing the tooth to the cutter wheel while operating. This design makes it possible to secure each set of teeth with a single long bolt and reduces the need for retorquing."
The company says the VCS two-sided carbide V-profile cutter teeth help enhance the cutting performance of the stump cutter and can be flipped to the other side of the cutter wheel for an extended wear life.
Vermeer says the redesigned cutting wheel and tooth placement allows the material to flow past the wheel after being cut, which reduces recirculation, and each side of the wheel is protected by wear plates made from high abrasion resistant steel.
With the new VCS and Vermeer Yellow Jacket cutting system, the company says contractors now have more options to choose from. The VCS will be offered on larger Vermeer stump cutters soon, and across the entire line in the future.
Tim Smith joins Curb Roller Manufacturing's outside sales team
Curb Roller Manufacturing recently welcomed Tim Smith to its outside sales team.
The company says Smith will support the Midwest territories and Colorado, focusing on distributor relationships, product training and end-user support.
Smith comes to Curb Roller Manufacturing with more than 20 years of experience in the concrete and construction industries, previously holding sales positions at Bobcat of the Rockies and Caroll Supply.
"My entire career has been in the concrete industry, and I've been selling Curb Roller products on the dealer side since 2008," says Smith. "I know the applications, the market and the impact Curb Roller products can have on productivity and the bottom line. I'm looking forward to helping my customers increase their profits."
Before entering the sales world, the company says Smith spent a decade pouring concrete, where he became familiar with the products and processes involved.
"Tim's hands-on knowledge and industry experience make him a valuable technical resource and asset to our customers," says Seth Ulmer, Curb Roller Manufacturing sales manager. "He is a great addition to the Curb Roller team."
Smith is based out of Ankeny, Iowa.