Plowz & Mowz recently announced its partnership with The Toro Company to offer free lawn mows for all healthcare professionals working on the front lines.
Toro says this partnership supports the Plowz & Mowz Hero campaign and has helped to fund free lawn mows during the pandemic.
Plowz & Mowz says healthcare workers are at the frontline of the COVID-19 pandemic response, forcing them to neglect household duties while they serve and protect the community. Through the Plowz & Mowz mobile app, the company says healthcare workers enter the code 'HERO' during checkout and will receive a free lawn mow service.
"The mission at Plowz & Mowz is to alleviate outdoor home chores and give homeowners back their time," says Wills Mahoney, co-founder. "We have gone a step further and made a significant commitment to assist our frontline healthcare workers. With the recent support from The Toro Company to expand our Hero campaign, we have been able to broaden the campaign across all 55 of our markets."
National Equipment Dealers joins Manitou North America
Manitou North America recently welcomed National Equipment Dealers, LLC to the Manitou dealer network.
Manitou says National Equipment Dealers will offer the full line of Manitou skid loaders, track loaders, articulated loaders and telescopic handlers at 11 locations throughout Florida, North Carolina, South Carolina and Texas.
"We are thrilled that National Equipment Dealers is joining the Manitou dealer network," says Scott Mcguigan, Manitou North America's sales vice president, eastern region. "We are confident the full lineup of Manitou equipment will be a strong asset to the construction, landscape and rental needs in this market."
Manitou says the product line will be available at their stores in Apopka and Ft. Pierce, Florida, Clayton, Grimesland and Lexington, North Carolina, Columbia, Piedmont, Rock Hill and Summerville, South Carolina and Dallas, Texas.
"It is our pleasure to announce National Equipment Dealers as the Manitou dealer in all our East Coast operations," says Jesse Beasley, V.P. East Coast Operations at NED. "This gives NED the ability to service customers in North Carolina, South Carolina and the Florida markets. Four Seasons continues to service the Houston/Dallas area as the Mustang / Gehl Dealer (a Manitou Company). National Equipment Dealers was founded in 2018 with the merger of May Heavy Equipment (North Carolina/South Carolina), Four Seasons Equipment (Texas), Earthmovers Construction Equipment (Florida) and most recently Robs Hydraulics in the Carolinas. National Equipment Dealers is currently under the ownership of a team lead by Kerry Vickar (chairman) and Mitch Nevins (CEO).
Husqvarna celebrates 25 years in robotic lawn mower market

This year, Husqvarna celebrated its 25th year in the robotic mowing industry.
In honor of 25 years of the Automower, Husqvarna says it has produced a special 315X gold edition Automower and will be conducting a giveaway in select countries until June 8th. Consumers will be able to enter the giveaway by sharing on social media how they would take advantage of the extra time Automower would provide them.
The company says consumers can also share who they think deserves an extra hour a day back and enter a friend or family member.
To enter, click here.
Toadi announces U.S. launch of its AI-powered lawn robot
Toadi announced the U.S. launch of Toadi, an AI-powered yard robot with object recognition and security features. While Toadi is currently available throughout Europe, the company says Americans will now gain full access to the autonomous landscaping robot for the first time.
The company says the Toadi self-driving lawn robot works by integrating a camera with artificial intelligence to recognize and avoid objects in front of it, such as trees, animals and people.
Unlike many robots, the company says the technology behind Toadi's autonomous AI-powered features is similar to the kind currently revolutionizing the automotive industry, just like a Tesla. It's only required to walk around a designated area for Toadi to recognize its dimensions and start mowing with its titanium coated blades, according to the company.
Toadi adds that the robot can also map new areas by itself, and it's possible to designate no-mowing areas.
Toadi says the mower even offers security elements such as night vision up to 30 meters long, and the robot continuously keeps a six-meter distance with people it encounters. At the same time, Toadi says the robot sends an alert to its owner's phone about any stranger in the yard.
Toadi says they prioritize sustainability in its production methods by using 3D printing materials and placing their production facilities in the countries in which they operate in order to hire local talent.
"Launching Toadi in the United States is the first big step to speeding up the transition to a sustainable world through worker robots," says Wesley Lorrez, founder of The Toadi Order. "Toadi is designed to make the life of people with a lawn easier. Since there's no need for perimeter wire, you don't have to chop up your yard. The guarding function will make you feel safer."
Some New York growers can now use Altus insecticide
Bayer Environmental Science announced that Altus insecticide is now registered and available for use in greenhouses, nurseries, landscape ornamentals, greenhouse vegetables and transplants in the state of New York—not including Long Island—for targeted control of harmful insects, such as aphids and whiteflies.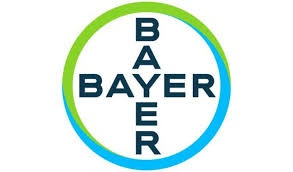 "Our team at Bayer is excited to finally bring this innovation to growers in New York," says John Wendorf, customer marketing manager for Bayer Lawn and Ornamentals. "Altus insecticide provides flexible and long-lasting control against insects in landscapes and greenhouses."
Bayer says that Altus is a novel insecticide that is a great fit for integrated pest management programs and can be used at any time during the production cycle. With a non-target safety profile, Bayer says Altus is compatible with many beneficial predators, as well as honeybees and bumblebees.
Bayer says other product features of Altus insecticide include:
Drench applications for long-lasting control
No application timing restrictions. Labeled for use before, during and after plant bloom
Residual control up to 4-6 weeks
Four-hour re-entry interval (REI) minimizes business disruption (12-hour REI in CA)
Rapid and strong feeding cessation effect on targeted insects
Rotational chemistry reduces risk of resistance
One product treats all greenhouse crops, including vegetable transplants
Classified as a reduced risk product by the EPA
John Deere unveils new "Own It" payment program
John Deere announced that their new low monthly payment program is available for customers who want to own the quality and reliability of John Deere's five compact excavators, skid steers and compact track loader models. The 17G and 30G excavators, 312GR and 316GR skid steers or 317G compact track loaders are eligible to receive special financing options.
"We are eager to offer a program that can financially support compact equipment customers and empower them to become machine owners as they grow their businesses," says Juan Raya, manager, global compact construction sales at John Deere Construction & Forestry. "The 'Own It' financial program provides flexibility for customers maintaining small fleets, giving them the quality they expect from a John Deere machine, without breaking the bank."
John Deere says operators can own the 17G compact excavator at a starting price point of $435 per month. The 30G compact excavator starts at $625 per month and $705 per month with a cab. The 312GR skid steer small-frame loader canopy configuration starts as low as $485 per month and starts at $540 per month with the cab option.
The company says the 316GR skid steer loader begins at $521 per month; the 316GR skid steer loader with the cab option will start at $599 per month. John Deere says operators can also purchase the 316GR skid steer loader and cab with EH controls starting at $659 per month. The 317G compact track loader starts at $759 per month without a cab and $826 per month with the cab option. Exclusions apply in the United States and Canada, and a local dealer should be contacted for more information.
The company says that customers who purchase the select equipment models through October 2020 are eligible to receive special financing. Click here to learn more about the "Own It" payment plan.
Talbert Manufacturing recognized for 70 years of industry support and dedication
Talbert Manufacturing recently received a Longevity Award from the Specialized Carriers & Rigging Association (SC&RA), an international organization representing members from more than 46 countries.
Every year, it presents Longevity Awards to member companies for their longtime support and dedication to the association and its mission of monitoring and affecting pending legislation and regulatory policies, as well as staying up to date on safety concerns and best business practices in the industry.

Talbert was recognized with the 70 Years award.
"It is important that Talbert continues our membership with SC&RA as they are very strong in advocacy, education and networking for many of the industries we serve," says Troy Geisler, vice president of sales and marketing for Talbert Manufacturing. "They are vital to our customers as they continue to help shape and influence the regulations and industry-wide policies that affect heavy haul moves not only in North America but across the globe. We want to be more than just a manufacturer – we want to be part of the drive for industry change to help push for safe and legal work practices and policies."
For more than eight decades, Talbert Manufacturing says it has been providing innovative and reliable transport solutions customized to client specifications. Throughout that time, Talbert says it has built thousands of custom units and prides itself not only on the relationships that it has nurtured along the way but also on the trailers' durability and longevity. Over the years, the company says it has stayed true to the mission Austin Talbert had in 1938 when he set out to change the heavy-haul industry: to design and build safety, quality and durability into every last detail of its trailers.
"Talbert has long been dedicated to producing safe, durable and custom-built solutions to our customers' specific transportation needs," says Geisler. "A part of our legacy has been the many relationships that have been built over the years by our customers, suppliers and associations such as the SC&RA. We are honored to receive this Longevity Award and we want to continue our commitment to being the company customers can count on for the long haul."