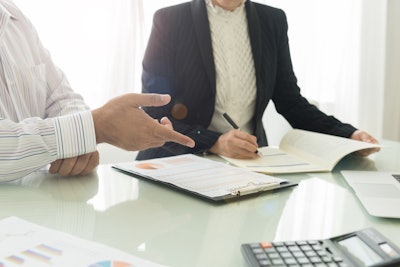 Landscaping companies across the nation are slowly getting back into the swing of things in their daily operations, and it's understandable that some employees might still be hesitant to be out and about.
In a recent webinar hosted by Jeff McManus, creator of the Jeff McManus Leadership Academy and director of landscape services, Ole Miss golf course and airport operations at the University of Mississippi, Pat Ward, a counselor in Oxford, Mississippi, talked about how landscaping company owners can help defuse the tension and stress associated with working during the coronavirus (COVID-19).
For the leaders
For starters, Ward says before you can help your employees, you have to be willing to help yourself.
During this time, Ward recommends that leaders take time to examine their strengths and weaknesses to see if there are skills they could learn during this time that would prove beneficial.
Along those same lines, Ward says to take a look at any of your skills that could be changed. Ward says this time of transition is a good opportunity to make adjustments to your core systems and think about what you could be doing differently.
Lastly, Ward says before getting back into the full swing of your business operations, look closely at what you do and don't tolerate in the workplace, and take care of the things that need to be fixed before you go back to work.
"Gravity is always going to pull us back to those things that we just were standing and tolerating, but I think it's a good time while everything's fresh and everything is shaken up to evaluate some of those things," says Ward.
Adjusting to the situation
Ward says there has been a noticeable element of trauma associated with the last few months of the pandemic; Ward defines trauma as "too much happening too fast."
For many going through this pandemic, Ward says it could take a while to wrap their heads around the fact that it actually happened and is continuing. To help deal with this, Ward says the first thing you need to do is cut yourself some slack because we are all going through something we have never seen before in our lifetime.
A good way Ward says he's found to deal with the overwhelming feelings that accompany these situations is to implement the practice of grounding. This, he says, is when you take time to stop and remember that the world is not shaking loose or hurtling out of control.
"People are overwhelmed and scared of what might happen," says Ward. "Depression could have set in and some people might not be able to pull out of that immobility once the economy opens back up."
Many leaders are grieving because they know their business will never be the same again after the virus has passed, and for some, their businesses were in a fantastic place before the pandemic.
Even with this grief, Ward says it's important for leaders to be able to see through the trials and look to the other side, as this will help tremendously when it comes to encouraging and reassuring employees.
To help jumpstart your leadership and your business, Ward recommends three pieces of encouragement you can offer to your team when you return to work.
Encouraging your employees
Reframing
When trials hit, it's easy to fall into the trap of only focusing on the negative and on the issues ahead. Instead, Ward says you have to slow down and try to see this season of challenge as a season of opportunity.
"We can't always change the present, but sometimes we can change our perception of the present," says Ward. "I know that this may seem like some kind of psychobabble that some counselor would bring to this but the reality is, if we can begin to reframe the situation, we can give other people a doorway to walk through."
For example, Ward says companies could start utilizing online services and online portals to allow customers more ease of continuing business, while still being able to socially distance themselves. Even after the virus has passed, Ward recommends keeping these online portals open, as new customers who are used to this method will remain content, and old customers may decide to transition to this new way of interacting.
Re-coping
If you're confused by that word, Ward says not to worry because he made it up to fit the current situation. However, the sentiment is that this is a good time to look closely at what is and isn't working in your company and make necessary changes to cope with the new environment you'll be going into.
"We've all figured out how to cope over the last few weeks," says Ward. "I think it's good for us to really spend a little bit of time evaluating before everything comes back online. Ask what do we want to carry into the next season and what do we probably need to leave behind in the chaos of the last few weeks?"
There may be a few things at your company that need to be fixed or completely removed before you and your team start work again, and nipping it in the bud now will keep you from having to fight an old, recurring battle while still trying to restart your business.
"The gravity of the new normal is always going to pull us back to old rhythms and ways, but make this season count for something," says Ward.
Reconnecting
Leaders need to take time to reconnect, both with their team and their customers. Take time to explain to them that in this new world we're living in, there will be changes in communication techniques, as well as the actual act of performing services.
Ward says this is the perfect time to let your employees and customers know that you care by taking the time to listen to their stories and struggles because we are all in this together.
Along with connecting with customers and employees, Ward says leaders also need to connect above them and have someone who can pour into them and encourage them. Ward says this is important for a leader's stability because there will be a lot of changes that will push leaders mentally and emotionally.
Ward notes that it's also important to find the balance between hopefulness and optimism, as you have to be able to hold onto reality and accept the way things are while also being able to hold onto hope.
When talking to teams about coming back to work, Ward says he's been asked how honest and forthright do you need to be with employees about the situation? He adds that he's also been asked how do you share those vulnerabilities with employees without losing respect and without compromising your authority as a leader?
If you're in a leadership position, Ward encourages you to take steps toward vulnerability while remembering that it's important to give people a plan, not just a problem.
Ward encourages leaders to tell employees what you're worried about and why, but also to be sure and follow up with how you think you can fix it. He also reminds leaders to let employees know you are open to suggestions on how to fix it and be open to seeing other perspectives.
"The laws of leadership didn't get thrown out and the core values of your organization didn't either," says Ward. "You have worked hard to ingrain several core values in your organization."