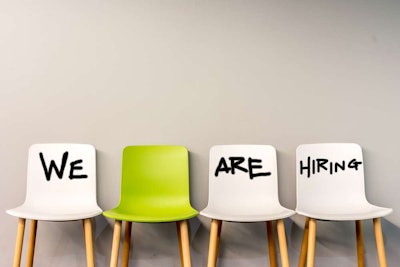 Failing to recruit high-quality candidates isn't just a mistake you can overlook. Just a little carelessness, and you will end up costing your company a significant amount of time and money. In fact, according to the US Department of Labor, one wrong hire can cost the organization 30 percent of an employee's annual package.
So, how do you create a fool-proof recruitment strategy?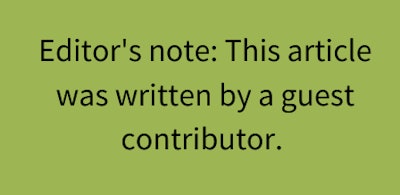 Let's take a look at 10 tips that will help you avoid or fix the most common recruitment mistakes made by recruiters, as well as create a recruitment strategy worth the time and effort.
Don't narrow your search too much
According to the vice president at Indeed, the most common mistake that organizations make is not hiring diverse candidates. The recruitment metrics should be inclusive of people of different ages, backgrounds, experiences, gender and race. It is critical to bring in a diversity of thought and keep the organization progressive.
Set SMART hiring goals
SMART goals for HR professionals stand for – Specific, Measurable, Achievable, Relevant and Time-bound. SMART recruitment goals help you hire top talented candidates, at an optimized recruitment cost and within less time. But to achieve these goals, you will have to go over your recruitment strategy from time to time to ensure that the process is on the right track.
Avoid writing fluffy job descriptions
Job descriptions should never be written to impress. They should get straight to the point. So, do not use or repeat fluff words such as organization, process, business, success, etc. Instead, go through your talent-acquisition metrics and write keyword-rich descriptions – keywords being the skills you want in your ideal candidate.
Don't make decisions based on first impressions
The phrase 'first impression is the last impression' doesn't fit in the recruitment scenario. The applicant may be too hesitant or too prepared for the interview. And this often leads to a misunderstanding of their true nature or potential. So, always conduct multiple interviews and assessment rounds instead of making snap judgments.
Highlight culture
Bad hiring usually translates to not just the lack of domain skills, but also the lack of human skills. Therefore, you must know your hiring objectives and highlight the culture of your organization accordingly when sending applicants your requirements. If you clearly communicate your expectations, most unfit candidates will withdraw their interest.
Don't overlook social media
It is well known that attracting candidates through social media improves the quality of hires. But many employers and recruiters don't know that having a social media account and not updating it only hurts the recruitment goals. Don't make the same mistake. Hire a dedicated professional that can establish and improve your social media presence.
Leverage technology
Most people still perceive using technology as giving up control. Using new technologies can never replace human efforts and skills, but it can certainly make the recruitment process easier. For example, automated recruitment software can shortlist the candidates for you so that you don't have to go through hundreds of irrelevant resumes every day. It can also streamline communication and post job requirements on various channels. The key is utilizing your time in the best way possible.
Engage candidates
According to a Hire Right survey, 77 percent of applicants say that they did not receive any response from the organization. No response and long response time only increase the frustration of candidates, which creates a bad reputation for your organization. Moreover, you might be missing out on hiring an excellent candidate because you're not able to get back to the applicants on time. So, ensure consistent communication with the candidates – send personalized responses, update them at every step, clearly communicate the waiting time, etc. These practices will improve your recruitment rate and quality.
Don't avoid candidate feedback
Considering that the feedback from rejected candidates will be negative, most recruiters skip this step altogether. But if you take critical feedback from people who will most likely be honest, you will undoubtedly be able to improve your recruitment process.
Don't post jobs in the old spots
Posting a job in the same spot you always do will attract the same kind of candidates. So, to receive a variety of applications, leverage job posting channels that are relevant and can give guaranteed results. You can use an ATS to track the recruitment channels that perform well.
Do not rush into hiring candidates. The more time you spend making your recruitment strategy fool-proof, the better quality of candidates you will be able to hire.
EDITOR'S NOTE: Kelly Barcelos is a progressive digital marketing manager specializing in HR and is responsible for leading Jobsoid's content and social media team. When Kelly is not building campaigns, she is busy creating content and preparing PR topics. She started with Jobsoid as a social media strategist and eventually took over the entire digital marketing team with her innovative approach and technical expertise.