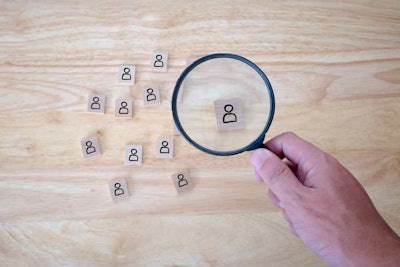 When it comes to recruiting employees, there are multiple facets of the process you as an employer must take stock of before hitting the pavement.
How do you find the most qualified, well-rounded and hardworking employees? Once you have them, how do you keep them? What's the best way to get your message out to the public, and who should your message be targeting? What are the most effective methods you should use to market your business?
The list can go on and on, but these are a few of the most prevalent and frequently asked questions that arise when it comes to recruitment. There may not be one specific, tried and true method for bringing in new talent to your landscaping business, and many times it may take a trial and error period. But taking advice from others in the industry, such as Dan Dohar, chief human resources officer with BrightView, can help yield results and help your business recruit the best team members possible.
Technology and referrals
For Dohar, one of the most successful recruiting methods used in 2017 was technology. BrightView launched a kiosk in over 100 of their branches that allowed applicants the chance to simply walk in to the branch and apply for positions then and there.
But technology wasn't the only successful practice they found. An even more successful trend that was also noticed with BrightView employees and applicants was employee referrals. With the positive atmosphere created in the company, Dohar has seen that more current employees are reaching out to their friends and families to bring them in as well.
"BrightView focuses on various types of recruitment, ranging from technology, community based organizational relationships, what we call 'boots on the ground,' and employee referrals," Dohar said. "Employee referrals is actually the most successful; we find that our team members enjoy being here and like to recruit friends and even family to join them."
For 2018, Dohar says BrightView plans to keep encouraging the employee referral trend, as well as continue to leverage technologies used in the hiring process.
Recruiting students and graduates
When it comes to bringing in potential new talent, BrightView knows that focusing on high school and college students is an excellent avenue to explore.
Dohar says that BrightView has done a bit of high school recruitment, especially at the local branch level, and collegiate recruitment continues to be a focus for the company.
"Each of our regions has a college recruitment strategy and we target specific universities and colleges in each region," Dohar said. "Our team members often speak in classrooms and sometimes teach classes at universities as well."
Dohar says that the areas of horticulture and landscape architecture, as well as other landscape disciplines and vocational concentrations, remain an important focus for the organization.
In the recent years, Dohar says he hasn't seen a trend in one particular age group flocking to the landscaping industry, but has instead noticed that the majority of those applying are lovers of the outdoors. Dohar attributes this to the ever-changing nature of the green industry.
"There is not a typical age group that we see applying to our industry, but what we do notice are individuals who love the outdoors, have a passion about the environment and do not want to be stuck behind a desk applying for our jobs," Dohar said. "Our people truly love what they do and take pride in the services we provide. It's what keeps people with us and in the industry their entire career, and that passion for the environment is something you just have."
Keeping employees content
It's no secret that finding dedicated and qualified workers for the landscape industry is no easy task, and once you do have them, how do you keep them?
For companies like BrightView, Dohar says they are continually adding more training programs for their leaders to help them grow and develop their leadership abilities.
Dohar says that internal growth is also an emphasis at BrightView, as many of their company leaders have been promoted from within the organization. Dohar says that BrightView also takes great care to focus their efforts on people to ensure they are able to take care of each other, focus on safety and take pride in the solutions they are able to deliver to their clients.
"Our teams take this to heart and ensure they are creating a team environment in which each member can grow," said Dohar. "We offer benefits to all of our team members and opportunities to expand their career geographically or professionally across our service lines – landscape services, landscape architecture, development, tree nursery and moving, golf, sports turf and corporate."
For more suggestions on how to keep quality employees content after they are hired, click here. For more suggestions on how to help keep employees motivated and loving their work experience, click here.
Marketing
When it comes to getting your company's name out there, it can sometimes be more challenging than you first expected.
With the vast amount of marketing resources available to companies nowadays, it can sometimes leave you wondering what to use, what not to use and what will become the biggest asset to your sales and marketing teams.
Social media, traditional media, cold calls and more are just a few techniques successful companies use to get their brand out into the world, and it really takes understanding your target market to find what works for you.
It's no secret that without dedicated clients, there is no business. With this in mind, Dohar says that BrightView utilizes many different facets of media to get the word out to their clients about their company.
"Traditional media flyers are still very effective and our branches take a 'boots on the ground' approach to recruiting," Dohar said. "It's important that we engage with our community."
Dohar says that BrightView has also established an Employer Value Proposition, and everything the company builds in Talent Acquisition is based on those core values.
"We focus heavily on technology; however, we concentrate on technology that is easy for all applicants," Dohar said. "Most applicants want easy and fast, so in 2018, you will see us leveraging different technologies to speak to our applicant pools."
Dohar says that he understands that nowadays, most people will learn about a company online. With this information, Dohar says BrightView's recruiting teams work hand-in-hand with their communication team to utilize all of BrightView's social media channels and the company website.
"We know that even if an applicant still travels to a branch to apply, it's likely he or she has already experienced BrightView through our website or social media," Dohar said.
For more advice on successful marketing and sales techniques, click here.