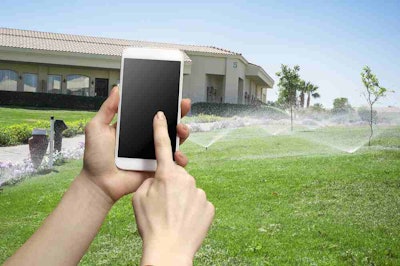 A great way for landscape and grounds maintenance professionals to showcase their knowledge of the industry is to be ahead of the curve when it comes to trends. In fact, bringing fresh ideas and industry innovation to clientele will help you build out a more efficient and appealing landscape plan, while establishing your role as the go-to business for all things landscaping.
So, whether commercial clients are headed back to the office, or residential customers are looking to make updates ahead of summer barbeques, it's critical to stay on top of, and recommend, the industry's latest and greatest.
Below are this year's top landscaping trends to offer clients, both commercial and residential.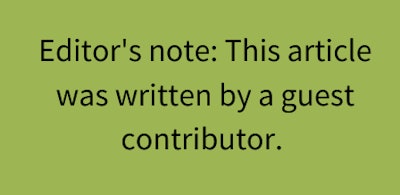 Smart irrigation systems
Each year brings advancements in technology, and irrigation is one of the latest systems to become integrated. In general, irrigation is a game changer for properties with landscapes that require routine hydration, but gone are the days of an unattractive sprinkler system – at least they should be.
According to the Environmental Protection Agency (EPA), an irrigation system with a leak as small as 1/32nd of an inch can waste approximately 6,300 gallons of water. Chances are, many clients are in need of either a tune up or a system upgrade in general, and that's because it can save them money while keeping their greenery healthy. Smart Control Systems such as SmartLink from Weathermatic can be customized to control irrigation based on weather, soil type, plant type and soil moisture levels.
Multi-purpose plants
In addition to providing color and dimension to a green space, certain plants provide added benefits such as acting as a natural mosquito repellent or offering increased privacy. Other plants help with drainage, soaking up excess water to avoid runoff issues. It's critical to understand how plants can interact and help an overall landscape plan, and in effect, increase its longevity and client satisfaction. Plus, as offices work to provide more outdoor space for employees and as families spend more time outside at home, multi-purpose plants have become even more essential. For example, if a workplace or home is located near a busy road, look for plants that can withstand pollution and position shrubs and trees to offset some of the noise.
Contemporary hardscapes
Hardscapes, or the non-living elements of a landscape, can make a space more inviting and help create more defined spaces, but plan on suggesting contemporary styles. Sleek pergolas, large geometric pavers or modern patios featuring brick laid in patterns like "diagonal herringbone" or "basket weave," are what your clients will likely be choosing. And, as businesses seek to create more communal spaces for staff, you may find commercial clients trending toward implementing more hardscapes. Plus, once installed, most hardscapes require less routine maintenance, which can be a great option for clients with a smaller monthly budget. Recommend a mix of contemporary hardscapes and clean, earthy softscapes for a calming effect.
Utilize native plants
Given the current state of the economy, it's likely that clients are paying more attention to expenses than before, making native plants a beautiful option that can help your clients save money. This is because the plants are native to the region, therefore acclimated with the climate and often require less specialized maintenance and water. And in the long run, this can be restorative to the environment as well, which is always in style.
EDITOR'S NOTE: Mike Fitzpatrick is the vice president at U.S. Lawns. Fitzpatrick has spearheaded campaigns and led teams at U.S. Lawns for more than 30 years. Fitzpatrick's keen insight and expertise comes from first-hand field experience as well as holding numerous landscaping-related licenses and certifications.