Oldcastle APG announced the recent acquisition of B&B Bedding.
As a long-time co-packing partner, APG says the company fits seamlessly into its existing portfolio, providing additional depth to its manufacturing capabilities and product offerings. Derived from recycled valued woods and natural resources, the company says B&B Bedding lawn and garden products are both aesthetically pleasing and environmentally safe.
Founded in 1984, B&B Bedding specializes in manufacturing bagged and bulk mulches and soils from facilities in Oskaloosa, Iowa, and McLean, Illinois. The company supplies retail and independent customers throughout the Midwestern United States.
APG says the acquisition follows several of its notable purchases in both landscape materials and concrete products. In 2019, APG acquired Ohio mulch manufacturer Buckeye Resources, followed closely by the acquisitions of Allied Concrete Products, Abbotsford Concrete Products and US MIX. While continuing to grow in scale, Oldcastle APG says it remains focused on broadening its scope and enhancing its product offerings to serve customers in their local markets.
"We look forward to enhancing APG's geographic footprint to better service our customers throughout the Midwest with the acquisition of B&B Bedding," says Oldcastle APG president, Tim Ortman. "In addition to its manufacturing capabilities and industry expertise, the company's product offering fits seamlessly with ours and will strengthen and complement our position in the lawn and garden segment."
The deal was finalized in late June 2020.
Arborjet/Ecologel launch program to combat summer stress
Aborjet/Ecologel announced the launch of the new Hydretain Advantage Program. The company says Hydretain is a soil moisture management technology, designed to drastically reduce watering requirements of turfgrasses, trees, shrubs, flowers, indoor and outdoor plants and agriculture.
The company says major university studies and green care professionals from around the world tout the benefits of Hydretain and its ability to reduce watering requirements by as much as 50 percent or more.
The Advantage Program, which the company says aligns with the initiatives of Smart Irrigation Month, provides a unique opportunity for lawn care operators (LCOs) to grow their business while helping their customers combat dry spots, wilt, drought and watering restrictions, particularly during the driest months of the year.

Originally launched in 2011, the company says the Hydretain Advantage Program was developed to provide free marketing support to lawn care operators. The company says the mission is to help LCO's offer Hydretain services without having to spend time and money developing their own individualized sales and marketing materials.
The company adds that upgrading the program largely provides a more robust media library to support overall digital marketing and communications to help service providers offer a game-changing product.
"The more an applicator knows about our products, the more comfortable they will feel in offering the service," says Ecologel director of marketing, Sarah Spatola. "Education and agronomic support have always been a key component to the program, but in this COVID era, we're transitioning to include more opportunities to learn via live and pre-recorded webinars. Over the last few years, we've seen a significant shift in the way our customers communicate with their customers and we wanted the program to support the need for increased digital content and messaging.
In addition to increasing their digital marketing support, Arborjet/Ecologel says it has upgraded the Hydretain Advantage Program to include a user-friendly account management system as well as a point-based reward system.
Kioti Tractor donates 10,000 N-95 masks, K9 UTV to UNC REX Healthcare
Kioti Tractor says it is committed to the health and wellbeing of the communities in which it serves.
To assist healthcare workers on the frontlines of the coronavirus (COVID-19) pandemic, Kioti says this month it donated 10,000 N-95 masks as well as a K9 2440 utility vehicle to UNC REX Healthcare, located near Kioti's U.S. headquarters in North Carolina.
"Kioti Tractor has a long history of giving back to those in our community who need it most," says Peter Dong-Kyun Kim, president and CEO of Daedong-USA, Inc. Kioti Tractor Division. "We're proud to support the healthcare workers risking their lives on the frontline every day to care for North Carolinians throughout this pandemic. We're uniquely equipped as a company to provide power equipment that will help keep UNC REX running smoothly."
The company says past Kioti Tractor community initiatives include the donation of equipment customized for accessibility to a veteran in need, as well as partnering with the Carolina Hurricanes NHL team to support a local nonprofit working to combat hunger.
The company says the mask initiative was introduced by the executive team of Kioti Tractor, fully supported by employees and matched by the company. Employees, agency partners and leadership contributed donations to purchase and deliver the masks.
"Our healthcare workers and health systems have given so much these past few months, and we wanted to do something meaningful to assist," says Anna Kim, COO of Daedong-USA, Inc. "Giving back to our community has always been a priority at Kioti Tractor, and helping ensure a continual supply of personal protective equipment plus donating a Kioti utility vehicle made sense—for today and for the future."
"We are grateful for local businesses like Kioti whose generous donations support our coworkers and patients," says Sylvia Hackett, vice president of the REX Healthcare Foundation. "It is through working together we can do the most good and live out our mission to better the health and wellness for all in the community."
Penn State Extension to offer online pesticide applicator short course
Pesticide applicators planning to take the Pennsylvania certification exam can benefit by attending the "Pesticide Applicator Short Course," hosted by Penn State Extension.
This online webinar series will help attendees build a foundation of knowledge about safe and proper handling and use of pesticides while preparing for the PDA applicator exams. New applicators are not required to attend this class before taking the exam, but it may help them prepare.
Scheduled to begin on Aug. 3, from 9 a.m. to 12 p.m., the online course will continue throughout August and will conclude Aug. 26.
Categories covered will include core, categories 06, 07, 23 and 10. While face-to-face meetings for Penn State Extension have been suspended, this online webinar series supports those who wish to take the Pennsylvania Department of Agriculture's pesticide applicator exam.
For a complete schedule of category webinars, click here.
Certification exam study materials are not included in the registration fee. All participants are responsible for bringing their own core and category certification examination training materials to the class.
Instructions for ordering study materials can be found on the registration website. Please allow four business days to receive your study materials. Orders should be placed before 3 p.m.
To register, click here.
STMA moving ahead with 2021 conference
The Sports Turf Managers Association (STMA) says the organization is moving ahead with plans to hold its annual conference in Palm Springs, California. The event is scheduled for Jan. 11-14, 2021.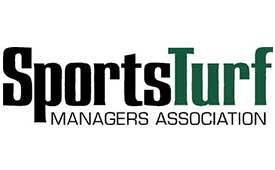 "Our first priority is the safety of our participants, exhibitors, speakers and staff," the organization said on its website. "We are currently working with our hotels and the Palm Springs Convention Center to learn about and evaluate their safety protocols."
STMA's board of directors will make a final decision in the fourth quarter of 2020 whether to hold the event in-person or virtually.
Online registration for the event will open Oct. 15 and STMA says it will keep the cost of registration at $375 per member with one-day registration and group discounts available.
National Garden Bureau announces 2021 "Year of the" program classes
The National Garden Bureau (NGB) recently announced the five plant classes that will be featured in the 2021 "Year of the" program.
For the bulb crop, 2021 will be the Year of the Hyacinth.
For annuals, 2021 will be the Year of the Sunflower.
For edibles, 2021 will be the Year of the Garden Bean.
For perennials, 2021 will be the Year of the Monarda.
For flowering shrubs, 2021 will be the Year of the Hardy Hibiscus.
The NGB says the "Year of the" program chooses crops specifically for the North American market that are easy to grow, genetically diverse and with a lot of new breeding to showcase.