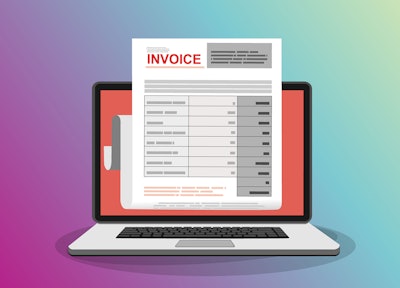 Yesterday, we talked about how landscapers can sometimes get overwhelmed with the amount of invoicing options readily available nowadays.
Today, we'll take a look at Biller Genie and what it brings to the table for billing and invoicing options.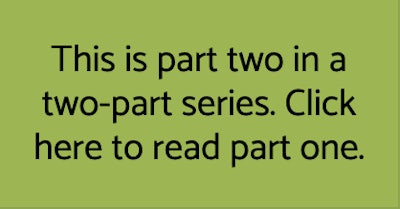 Customized experience
Thomas Aronica, CEO and founder of Biller Genie, says he created this system to ensure customers had a comprehensive billing and invoicing service all in one place.
"After years of trying to find the solutions and meet the needs and requests of thousands of businesses asking us for it, we decided to build it exactly how we knew people wanted it," says Aronica.
Aronica says Biller Genie is able to connect the business owner's payment system with their accounting system to automate reconciliation and eliminate the duplicate data entry and double work he says businesses face in their offices.
Aronica says the system also implements all of the business process automation that helps drive consumer behavior to make it easier for customers to make those payments.
"We've been able to demonstrate a very significant improvement in cash flow, and at the same time, reduce all the busy work and administrative work in these offices," says Aronica. "It's kind of like a two-pronged approach. Not only can we save them a tremendous amount of time and money because we're automating the redundant duplicate work that, generally, is human error and administrative tasks, but because we take a very systematic approach to the process, we're able to also improve cash flow, help these businesses get paid on their overdue invoices and ultimately improve the financial condition of the clients that work with us."
Since Biller Genie works with Quickbooks, Aronica says it's a "frictionless experience" that allows commercial or residential clients to manage their accounts.
Customers can use payment portals, save card information for later use, update their payment information and reprint old invoice histories through Biller Genie, and Aronica adds that customers can also make installment payments and set up recurring billing.
According to Aronica, 90 percent of businesses worldwide still send and receive invoices manually, and the average business owner takes six days to produce an invoice from the time the service was performed. While there's no guarantee this software can help you get your payments faster, Aronica says they do provide the mechanisms to facilitate payments arriving earlier.
Aronica says this system has real-time communication abilities, as well as the ability to create the invoice and get it to the customer the same day the service was provided.
"By taking the human element out of the process and performing these tasks in an automated way, it's able to perform the task faster," says Aronica. "We're providing an easy mechanism to allow that customer to interact with the merchant in a timely method that's convenient for them."
Aronica says Biller Genie helps improve and streamline the process of invoicing to make things easier by helping reduce the number of outstanding receivables. The system, he adds, utilizes their ability to deliver escalation messaging to help reduce the number of uncollected invoices.
Aronica says all clients get their own branded user experience when using Biller Genie, as each system is branded to the merchant's interface. In his opinion, this helps strengthen the brand and the confidence between the business owner and their clients.
There are several different subscription-based plans to choose from. For those not wanting to invest in the system due to pricing, Aronica says to consider that this system could ultimately take the place of an in-office worker, cutting down on other overhead costs.
"We're able to reduce those expenses, reallocate those labor units and reallocate that time to something that's more important, like growing the business or marketing activities or the continuity of the business," says Aronica. "We're able to help them repurpose that labor costs into something that's more productive and grows revenue, as opposed to the costs and administrative expenses that are on routine data entry tasks that can be automated in the cloud for a fraction of the price."
According to Aronica, one thing that sets Biller Genie apart from the competition is the fact that they have a live onboarding team that can perform screen sharing sessions with customers that have issues.
Every time they take on a new client, Aronica says they do a live one-on-one personalized configuration call where they walk customers through how to use the system.
"Within a matter of five minutes, we can connect our system to whatever software that client is already using and automate their entire workflow," says Aronica. "We're like a virtual accounts receivable department that just operates in the background 24/7, helping them get paid."
In his experience, he says many customers don't utilize every single feature the system offers and instead choose a customized offering that fits their business. He adds that there are no restrictions based on different plans that customers use.
"This is a business; you deliver the product or service and you deserve to get paid on time for that product or service," says Aronica. "Do what the business deserves to get paid on time, and deliver very systematic, very deliberate approaches to managing the expectations of your customers. If you do that, you're going to find that the total number of delinquent payments and overdue receivables are going to be lower."