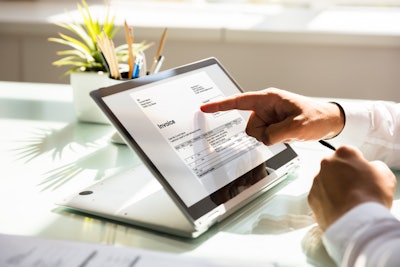 With business booming at the height of the season, landscaping companies might begin looking into electronic invoicing options that could help streamline their billing processes.
Total Landscape Care talked with Invoice2go and Biller Genie about how their systems could lend a hand to landscaping companies, as well as what sets them apart from other billing and invoicing programs.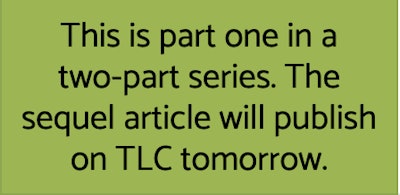 Invoice2go
With so many invoicing options available nowadays, it can be tough to decide which one best fits your landscaping company.
According to Noah Hall, analytics manager with Invoice2go, this system is a multi-platform software app that can be used on Android and iPhones, as well as on a web-based platform.
Hall says Invoice2go offers customizable templates to ensure customers don't have to start with a blank sheet of paper when starting out. He adds that the system also allows you to see when a client opens an invoice, set up automatic payment reminders and create financial reports for any unpaid invoices.
"At its core, it's a document generator, so you can create customized, professional-looking invoices, but you can also use it to send estimates if you're getting a quote for a bigger job," says Hall.
Hall says Invoice2go offers customers complete payment acceptance functionality. Through the app, Hall says you can turn on various payment options for customers, such as credit card payments or bank transfers, and a link to the invoice can be sent directly to the customer via text, email, WhatsApp, Facebook Messenger and other mobile apps.
Hall says users report that on average they save three hours and get paid seven days faster through utilizing these methods.
Hall says they also have partnerships designed to facilitate loans or financing for small business customers. Hall explains that landscaping companies can offer financing to their own customers through this system to help them take out a loan for a project they're being invoiced for.
"The subscriber (landscaping company) will receive that money right into their linked bank account without having to accept checks or cash," says Hall. "There's a fairly complete ecosystem to help get the job done and then get paid for it."
Hall says the target business demographic for this software is the trade industry, and he adds that small businesses particularly show interest in the system.
Adrian Munford, owner of A&D Property Management, has been using Invoice2go for over a year and says he's found significant benefit from swapping from his previous invoicing system to this new one.
"I've been using it over a year now, and I personally think it's the best," says Munford. "It's got everything you would need for invoicing, and it makes your customers feel comfortable with hiring you because it shows that you are more professional."
Munford says the system was easy to learn, and his customers acclimated to the transition well. He adds that this technology has certainly come in handy while adjusting to the new normal of COVID-19.
In the past, Munford says his company dealt with receiving bad checks frequently, and with invoicing software, that's no longer a source of worry. Along with no longer having to deal with cash, checks or cards on his end, Munford says having this software in place also offers the customers a safe method of paying for their services online.
Popular features
Hall says some of the biggest points of value customers attribute to this software are being able to keep a detailed record of jobs they've done, being able to follow up with those jobs and having a professional-looking, organized invoice and billing system for their customers to use.
"This software will drop a nice email with a PDF invoice into their inbox and provide a link to pay on the spot remotely," says Hall. "One of the main problems we're trying to solve with this app, that seems to be a big reason why people use it, is to have a better and easier way to get paid. And the more automated the method of collecting payments on the jobs they've already done is, the more administrative work it takes out of their own hands."
Hall says another unique feature is the fact that landscapers can create an estimate, send it to the customers for approval and the customers can then respond with their approval or addendums. Those changes can then be automatically converted into an invoice, and the job can start without a lot of clerical work or document regeneration involved.
Hall says the in-app appointments feature has also proven popular with landscapers, as they can keep track of all the jobs they have going on that day, week, month or year.

"The app's integration with calendars to automatically schedule those appointments and then convert those appointments and invoice themselves has proven very popular," says Hall. "If you're billing on an hourly rate, you can use the invoice to track the time you spent on the job, have that immediately factored into your invoice and generated based on the time you spent there."
Hall says the app is the most high-volume usage platform, but many customers are benefiting from utilizing both the app and the desktop version. He says field workers take advantage of the fact they can generate invoices out in the field, while those in the office are able to manage accounts at their desks.
Hall says there are four levels of subscriptions, and all are available in either a monthly or annual format. The four tiers are light, standard, advanced and unlimited, and Hall says they range from $6-$35 a month depending on your company needs.
"The service offers multiple plan options at different annual price points based on your number of account users, how many clients you store and how many invoices you send per month," says Hall. "All plans allow you to accept payments via credit card, debit card or PayPal."
Check back tomorrow for part two, where we'll take a closer look at Biller Genie and what it can offer landscapers.