Even in the midst of a pandemic, landscaping companies are still striving to maintain their company culture, but that has become increasingly difficult with the majority of their staff members working remotely.
Take a look at what these company owners are doing every day to ensure the culture they worked so hard to create doesn't fall to the wayside during COVID-19.
The importance of company culture
Creating and maintaining a positive and thriving company culture is important for any landscaping business, but with more employees being spread out through remote work, finding ways to keep up that connection has become more difficult.
Will Greathouse, president of The Greathouse Company in Nashville, Tennessee, says their team has constantly kept in touch throughout the pandemic by participating in Zoom calls to make sure everyone has the opportunity to voice concerns and talk through issues.
Greathouse adds that his team is also excited that they are at the end of an 18-month development of their new facility headquarters, and they still have plans to move in later this year.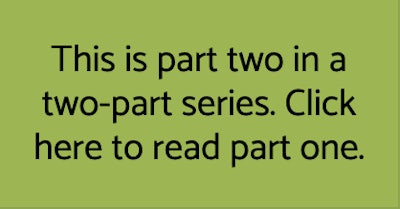 Greathouse says the team has had the chance to visit the new site, which he believes gave them something positive to look forward to in the midst of uncertainty.
"I have tried to be a champion of positivity throughout the time we have been away," says Greathouse. "I can't commend our team enough. It is times like these that a strong culture is so important. There have been challenges that we have worked through where everyone has stepped up. Without the culture we have been working on and building for the last seven years, we may not have been able to work through this time together."
Marty Grunder, president and CEO of Grunder Landscaping Company in Dayton, Ohio, says his team still meets for their company huddles each morning, but they take great care to ensure they are all properly spaced out and keeping with COVID-19 safety guidelines.
With the social distancing and sanitation protocols in place, Grunder says the cookouts and meals they used to host for their employees have been put on hold. To try and make up for this, Grunder says they have had a shaved ice truck come by for the employees, and they have also had lunches delivered to the jobsites for crews.
Even though the method for performing these acts for employees has been altered, Grunder says they are still actively trying to do small things to keep positivity alive.
Scott Fullerton, CEO of Fullerton Grounds Management (FGM) in Kenvil, New Jersey, appreciates how working remotely has helped his company remain functional, but he does admit he's still trying to figure out the best way to ensure their company culture can be maintained while distanced.
Fullerton says long term, he doesn't think a company can truly keep up an active and thriving company culture without the face-to-face element. He notes that even when he does get to meet with his crew members in person, they must all stay distanced from each other, they must be outside and they all must wear masks, which he says takes away the friendly aspect it used to have.
He adds that maintaining relationships with customers would also prove a long term challenge if remote work continues, as Fullerton says being able to meet with customers, walk their properties with them and sit down with them is such a vital part of the landscaping process.
"Our whole industry is made up of outside people, and it's been really hard for us," says Fullerton. "We kept thinking this was going to blow over and it's just not; it's here to stay for a while. So, we're just figuring out ways that we're going to cope with this. We really weren't thinking long term originally. We were just thinking short term, and I think we have to switch gears and think about what type of culture we are going to be or how we will maintain this culture."
Regaining normalcy
Grunder says his whole team was able to return to in-office work due to their building being large enough to properly distance everyone. Grunder says they still follow strict COVID-19 safety and cleanliness protocols, even while conducting their morning huddles. He also takes time to go through the list of virus-related guidelines each day when employees report to work.
Grunder says the company has demonstrated a lot of discipline and so far, this new way of working has gone well for them. He adds that his employees are all thankful and happy to be able to come back to work.
Grunder says in times like these, he takes a note from their COO. After a challenge has presented itself, he says the first thing you need to do is find the good in it.
"It's just trying to get our people to know that there are challenges that are going to happen, so what are you going do about it?" says Grunder. "I am not going to tell you that I'm glad COVID-19 happened, but there has been some good stuff that's come from it."
The silver lining Grunder says he's taken from this is that even though something has been taken away from you, you now realize how important and valuable your people really are. Now, he says, they will continue to establish connections in a different way and adapt to the new normal.
Grunder says they are slowly catching up to where they want to be sales-wise. He thinks one of the most important things business owners can do right now is to remain positive and give everyone something to look forward to and to work toward.
"As a leader, hope is not a strategy," says Grunder. "You've got to have more than hope, but hope is what fuels us. It's the hope that tomorrow will be better than today."
For his team, Greathouse says there are a few staff members back working in the office, and their production managers are working in the production yard.
Greathouse says some of his team is still working remotely, and they have left it up to the individual employees to determine when they are comfortable returning to the office.
"We believe strongly in team culture," says Greathouse. "Our success is rooted in our ability to work together in an open and honest environment. I believe long term, it is critical that we are all back at the office."
Fullerton says they are currently working at half staff and are staggering the days employees come into the office. Everyone is still socially distanced and wearing masks, but Fullerton says it's worth it to be able to have that small bit of human connection back.
"I'm a people person, but it's actually working," says Fullerton. "It's a long learning curve, but employees like having the freedom to be home. At the same time, all the employees are good at this give and take."