The National Association of Landscape Professionals (NALP) has opened registration for LANDSCAPES 2020: The Virtual Experience, which will take place October 20-22.
The annual conference normally takes place in conjunction with GIE+EXPO in Louisville, Kentucky, however, due to travel and event restrictions, this year's conference will take place virtually.
NALP says the conference has unveiled its schedule, with more than 40 education sessions that provide takeaways for every staff position in a company, including sales and marketing, finance, operations and business strategy.
"Our annual conference helps industry companies find solutions to their greatest challenges, including improving company culture, winning more sales, streamlining operations, improving business and financial planning, and this year is no different," says Britt Wood, NALP CEO. "We would love to be together in person, but we've created the next best thing with online networking and live Q&A sessions, to ensure that people can still benefit from the peer learning aspect, which is such an important part of our events."
The event also includes Zoom with Champions, an online version of the very popular Breakfast with Champion event, which brings peers and experts together for in-depth discussions on one of 80 different topics.
NALP says attendees have access to all the education sessions for a full year after the conference and also receive 10 percent off the NALP Innovation and Technology Forum in November.
The day-long NALP Innovation and Technology Forum, taking place on November 18, offers seven hours of education and networking, with sessions that highlight how landscape and lawn care businesses are using technology to streamline systems, improve productivity and transform operations.
The keynote speaker, Josh Linkner, is a tech entrepreneur and New York Times best-selling author who shares strategies to use an innovation mindset to boost growth.
The education for both conferences is approved for Landscape Industry Certified CEU's at 1 per hour of instruction attended.
PBI-Gordon announces SpeedZone Southern EW registered for use in California, executive leadership transition
PBI-Gordon Corporation recently announced that SpeedZone Southern EW Broadleaf Herbicide for Turf has received registration for use in California.
Formulated for sensitive southern turfgrasses, PBI-Gordon says SpeedZone Southern EW controls more than 70 tough broadleaf weeds – including dollarweed, ground ivy and spurge.
"SpeedZone and SpeedZone Southern are the leading speed herbicides for countless turfgrass professionals, and the new SpeedZone Southern EW formulation helps ensure more active ingredient impacts the leaf surface for improved efficacy," says Jay Young, herbicide product manager for PBI-Gordon. "Now that SpeedZone Southern EW is approved for use in California, more golf course superintendents and lawncare professionals than ever can benefit from the reliable, outstanding performance of this go-to herbicide."
PBI-Gordon says features of SpeedZone Southern EW include:
Most effective when applied February through April
Rainfast in as little as three hours
Allows for reseeding in one week
A visual response within 24 hours, and weeds die within seven to 14 days
Highly selective in established cool-season and warm-season turfgrasses
The board of directors for PBI-Gordon has also announced that Donald Chew will become executive chairman of the board and W.E. Mealman will become chairman emeritus. Steve Clifford will become president and chief executive officer of PBI-Gordon and its subsidiaries Pet-Ag and Pegasus Laboratories. These changes will become effective on November 1.
The company says Clifford brings experience in management and business from his 33 years with Ernst & Young, the last 16 as managing partner of the Kansas City office. After his retirement from Ernst & Young in 2015, he joined PBI-Gordon's Board in 2015 and became chief operating officer in 2018.
"We are confident that, through Steve's leadership, PBI-Gordon will continue to grow and excel," says Mealman. "The board has spent considerable time over the past five years on this succession plan. That, and our history of strong leadership, positions the company well for continued growth and success."
In his new role, the company says Chew will remain closely involved with the overall business, including the Employee Stock Ownership Plan (ESOP). He joined PBI-Gordon in 1991 as chief financial officer and served seven years as president of Pegasus Laboratories. In 2012, Chew became president and CEO of PBI-Gordon Corporation.
"Don has raised the bar and enhanced the image of PBI-Gordon," says Mealman. "Under his leadership, the company has skyrocketed in terms of both profitability and people. His personal sacrifices, knowledge of our business, industry expertise and unique ability to bring people together have been major factors in PBI-Gordon's success."
Mealman will remain a member of the board. He joined PBI-Gordon in 1951 and became the majority owner in 1977. Mealman's been synonymous with the company and played a key role in the formation of the ESOP and the ESOP's ultimate 100 percent ownership.
"Words cannot begin to account for all of Mr. Mealman's many contributions during his 69 years with PBI-Gordon," says Chew. "He's a visionary who first put PBI-Gordon on the map with the acquisition of Trimec, the leading broad-leaf herbicide in the turf and ornamental markets. He led the expansion of the company's portfolio through the strategic acquisitions of Pegasus Laboratories, PRN Pharmacal and Pet-Ag."
ALLU Group Inc. announces new dealer for Maine, New Hampshire
ALLU Group Inc. announced Wimmer North America as its newest distributor for the full line of ALLU Transformer, ALLU Crusher and ALLU Processor attachments.
The company, which is headquartered in Stillwater, Maine, says it provides sales and rental of ALLU's line of unique attachments for customers throughout Maine and New Hampshire. Wimmer says it also provides ALLU customers with complete aftermarket service and spare parts.
As a division of Wimmer International, Wimmer North America says it is the general agent for all Wimmer products in the United States and Canada, as well as a representative for lines of specialty attachments such as ALLU's.
The company says the Wimmer-manufactured buckets and quick-couplers available in North America are fabricated, serviced and repaired through Sargent Corporation, an employee-owned fabrication facility, also based in Stillwater, Maine.
The company says ALLU's alliance with Wimmer as its newest North American distributor is the latest development in ALLU's mission to provide the highest level of customer focus in the industry. The company says the partnership combines Wimmer North America's local expertise and support with the benefits of ALLU's influence as a global company.
"Wimmer is a very high-quality attachment provider," says Edison Rocha, ALLU Group Inc. vice president marketing. "It is for that reason they are a great match for ALLU products. Their knowledge of the market will be a key success factor for this partnership."
"ALLU attachments are the perfect complement to the Wimmer North America product line," says Eric Clark, general manager for Wimmer North America. "Our customers will appreciate ALLU's inventive design and focus on quality. Together, Wimmer and ALLU will continue to provide our customers with attachments that solve problems and increase efficiency."
Nufarm continues commitment to GreenCare for Troops
Nufarm and Project EverGreen announced the global company's continued commitment to bolster the reach of the GreenCare for Troops initiative. The program, now in its 14th year, provides active duty military families with complimentary basic lawn care and landscape maintenance services while a family member is deployed defending our country.
Counting this year's commitment, Nufarm says it has invested more than $500,000 in a four-year span to the initiative.
In the last year alone, Project EverGreen says GreenCare for Troops has added 365 new volunteers and achieved a volunteer to family match rate above 70 percent. Along with its sister program, SnowCare for Troops, GreenCare for Troops volunteers delivered lawn care and landscape services valued at more than $2 million to military families across the United States.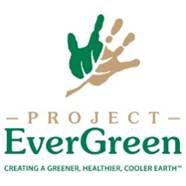 Since the program's inception in 2006, Project EverGreen says the GreenCare for Troops initiative has seen more than 11,000 military families, and more than 6,000 green industry professionals register to receive or provide these much-needed services.
"Nufarm is proud to be the title partner of GreenCare for Troops and the good that it encompasses," says Blaine Pinkerton, Nufarm Americas VP Turf & Ornamental. "Military families face many challenges when their loved ones are deployed. GreenCare for Troops works nationwide to connect them with complimentary home lawn and landscape services. It's a great way for green industry professionals to give back and help military families relieve stress by coming home to a worry-free healthy yard. We encourage everyone to get involved by donating, volunteering or spreading the word."
"Nufarm's incredible ongoing support to this invaluable program is making a significant difference in the lives of military families and contractor volunteers across the country," says Cindy Code, Project EverGreen executive director. "This ardent support has helped GreenCare for Troops build upon its success and, ultimately, bring safe and healthy yards and landscapes to families in need of relief and peace in a green setting."
The organization says the contribution will be used to enhance and expand the national program that is managed by non-profit Project EverGreen. This will include increased outreach for volunteer recruitment and communications to families, volunteers and the media, as well as adding promotional and logistical resources required to grow the GreenCare for Troops database and serve more military families.