This year has been challenging for many people; our world has changed, and with it, the way we do business. More and more, those large landscaping projects are giving way to an abundance of smaller projects, and landscaping companies are finding new ways to diversify services.
Although this may seem like an easy task since small projects require less time and manpower, they can also require more specialized equipment. Concrete work, patios, gutter cleaning, lawn and garden maintenance, and drainage issues can require equipment that a company may not have on hand. Plus, seasonal considerations, such as winterizing irrigation systems, may require different equipment that can't or won't be used throughout the year.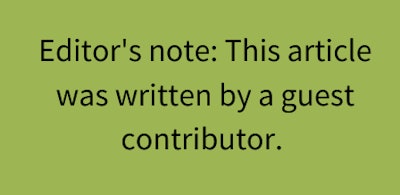 When opportunity knocks, complementing owned equipment with rented machines can be a smart, efficient and cost-effective way to operate, especially for machines used less frequently or seasonally.
Renting equipment can free up valuable capital and ensure the expensive machinery doesn't sit idle unnecessarily – rent what you need, and that's it. If the project expands or the time utilization with the machine increases, it may be time to re-evaluate the fleet mix. And if you are ready to buy, local rental companies usually have a robust fleet of used equipment to sell.
The big question: Why should I rent equipment if I can buy it? It's all in the numbers, and owning equipment comes with some hefty price tags. Equipment maintenance and repairs can be costly, but don't forget to factor in a parts inventory – stocking the right inventory or locating the specific part can end up burning valuable worker hours. There could also be a need for shop space properly outfitted for safe operations and trained service technicians to keep the equipment running smoothly. The costs keep piling up.
Transport is another factor to consider. When a contractor owns the equipment, they are responsible for hauling the equipment to the client site and storage between jobs. Rental companies can get equipment to sites quickly and efficiently. For those larger units – skid steers and mini excavators, they can also use computerized maintenance programs and GPS to keep tabs on location, status, utilization and service needs.
Sourcing equipment
Equipment availability and reliability are essential in daily operations and contractors rely on rental providers to have the right equipment at the right time. Look for lawn and landscape equipment rental inventory that includes various tools to knock the job out quickly and safely. These inventories should range from hydraulic or gas augers to chippers and stump grinders and include chainsaws, sod cutters, lawnmowers, brush cutters, compressors, mini excavators and more. Rental providers should also have PPE on hand – gloves, safety glasses, earplugs and masks, or any other last-minute items the team may need to safely complete the job.
Building a relationship with the people who process your order and assist with your rental needs is also valuable. Try to use a single point of contact, learn his/her name and make sure he/she knows yours. The team of experts should be able to guide the rental experience and offer expertise to select the correct equipment for the job.
In addition to dedicated support personnel, available digital commerce platforms make it easy for landscapers to evaluate prices and procure rental equipment and services online and on the go.
Creating a safe environment
As landscape contractors manage through the new challenges brought on by COVID-19, safe and efficient rental options are a must.
In addition to having equipment delivered to their site or available at a rental branch, providers should offer a "contactless" drive-up experience to pick up or drop off equipment that helps serve contractors faster and keeps them safe. Contractors should also have many options to order equipment to get what they need without going inside a branch. These include browsing and reserving equipment online, over the phone or with mobile apps from smartphones.
Contractors need to check to ensure their equipment rental provider is taking the necessary steps to safeguard its fleet so it's sanitary and ready for use. For starters, before the equipment goes out to a worksite, employees conduct a variety of safety and mechanical checks to ensure the equipment functions correctly and safely. In addition to these routine checks, providers should disinfect the equipment. Be sure either internal staff or drivers on-site perform a "last touch" precautionary disinfecting. They should use a government-approved disinfectant and spray or wipe high-touch surfaces when delivering the equipment.
Being prepared to pursue new projects
Landscapers can build strong client relationships and grow their business through word of mouth by providing a summer of excellent service. Rental companies can enable, support and complement your business during this period. As the client's needs shift to seasonal preparedness and new projects, landscaping companies are in an excellent position to leverage their role as a trusted provider and to pursue new opportunities. By teaming up with an equipment rental partner, landscape companies can be ready to address customer requirements with the equipment needed to get the job done.
EDITOR'S NOTE: This article was written by Jennifer Ridler, operations supervisor, United Rentals. Jennifer has been with the company for close to three years and has been in the equipment industry for five years.