To highlight the ease of propane autogas vehicle maintenance, the Propane Education & Research Council (PERC) released a new online resource for fleet owners interested in lowering their maintenance costs and downtime.
"Propane autogas provides fleets with the lowest total cost-of-ownership, and a big reason for that is because of its low maintenance and infrastructure costs, including those for garage and maintenance facilities," says Steve Whaley, director of autogas business development at PERC. "Our newest resource showcases how fleets can transform their maintenance for the better with propane autogas."
PERC says the free guide outlines the main benefits of propane autogas vehicle maintenance, including its cost benefits, reduced downtime and simplified winter maintenance. PERC says it also highlights the ease of servicing propane autogas vehicles compared to diesel, gasoline and electric.
PERC says fleet owners can also learn about the virtually seamless transition for maintenance crews. The organization says there is no additional certification training required for working on propane autogas vehicles, and, as long as existing buildings are code compliant for gasoline and diesel, most fleets won't need to modify their garaging or maintenance facilities.
PERC says fleets should check with their local Authority Having Jurisdiction (AHJ) for questions about their facility.
Vectorworks, Inc. launches 2021 version of BIM and design software
Vectorworks, Inc. recently launched Vectorworks 2021 with a continued emphasis on improving product quality, performance and user experience.
The company says this latest release includes Vectorworks Architect, Landmark, Spotlight, Designer and Fundamentals, as well as 2021 versions of Vision, Braceworks and ConnectCAD.
"Vectorworks 2021 is the continuation of our commitment to quality and performance and is something that will further drive our mission to provide best-in-class design and BIM tools to AEC, landscape and entertainment professionals," says Dr. Biplab Sarkar, Vectorworks CEO. "When you drill down to this year's launch theme of 'simplicity to design the complex,' you can see how we've re-engineered our most frequently used tools to keep the feature set reliable and cutting edge."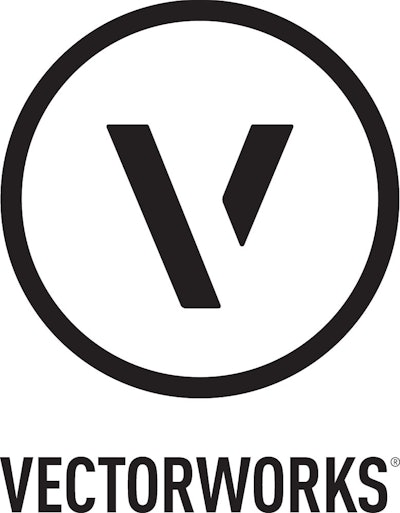 In addition to quality-and performance-focused features like the project sharing server and multithreaded Vectorworks Graphics Module (VGM) Cache that offers up to five times faster file loading, Vectorworks says the 2021 version boasts interoperability capabilities with Excel import/export and PDF drawing marker links.
The company says the smart options display also allows users to stay in the modeling space without needing to constantly move their mouse between the drawing area and tool palettes, plus it's customizable to easily access the most-used toolsets, last-used tools and more.
Specifically, Vectorworks says architecture and landscape professionals will enjoy the new materials feature that can define the graphical attributes and data of building materials all in one location for a better BIM workflow. The company says entertainment professionals will streamline their rigging layout process with the help of improvements to the hoist tools.
Vectorworks says the 2021 version is already garnering praise.
"The smart options display is an innovative leap forward in Vectorworks' user interface," says François Lévy, AIA, NCARB, principal at François Lévy Architecture + Interiors. "I know that after a short period of time using it, everyone in the office will wonder how we ever did without it."
"The new structural grid tool is a huge leap forward in coordinated drawings," says Ion Webster, principal of Pults & Associates, LLP. "There is a sense of magic about the tool."
The English-language editions of Vectorworks, Braceworks, ConnectCAD and Vision 2021 are available today, and the release of localized language versions will begin in October and conclude the first quarter of 2021.
Fecon adds dealership locator to website
Fecon has recently updated its website by adding a dealership locator tool.
The company says this new functionality allows viewers to search for attachments, tractors, rental, etc., within 10 to 250 miles from the desired zip code. Fecon says the results are displayed on a map that shows locations of dealers who meet entered criteria, along with their contact information.
The company says a "contact this dealer" button allows users to quickly communicate their needs to signature dealerships. Fecon says this intuitive functionality allows customers to quickly find the nearest Fecon equipment, parts and service facility, whether they are in the shop or at a remote jobsite.
"The dealership locator makes it easier than ever for customers to locate dealerships that have industry leading land management tools in stock for purchase or rental," says Mike Kucharski, Fecon VP of dealer development. "The 'contact this dealer' button allows customers a quick and easy means of relaying exactly what they are looking for. The dealership locator tool is our first step in developing stronger relationships with our dealership network which will ultimately better serve our customers."
In addition to offering the online dealership locator tool, Fecon says it has revamped its dealership program.
Robin Autopilot appoints Davey Tree CFO Joseph Paul to board of directors
Robin Autopilot USA recently announced that Joseph Paul, executive vice president and chief financial officer of The Davey Tree Expert Company, has been named to the Robin Autopilot board of directors.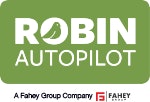 The company says Paul has more than 30 years of financial experience. He joined Davey Tree as treasurer in 2005 and has been CFO of the company since 2013. Prior to joining Davey Tree, Paul was a corporate controller for AccessPoint Openings, LLC.
The company says he also served in various capacities including director of business expansion and integration at Applied Industrial Technologies, and he was an audit manager with Deloitte & Touche. He is a certified public accountant.
"Joe brings a strong financial background and a thorough knowledge of the lawn and landscaping industry, and our board of directors looks forward to benefitting from his insights and vision," says Logan Fahey, chief executive officer of Robin Autopilot. "His appointment will enhance our already strong board, which is guiding our efforts to make Robin Autopilot the leading innovator in the robotic mowing industry."
Steel Green Manufacturing introduces new snowplow attachment
Steel Green Manufacturing has purchased the rights to manufacture the Z-Plow and says it will be producing a snowplow attachment to transform its zero-turn spreader/sprayer into a sidewalk snow-removing machine with up to 350 pounds of salt-spreading capacity.
The company says the Z-Plow was created by Eric Smith in Caledonia, Michigan, in 2012 and has been field-tested for nearly eight years. Eric Smith will remain involved with the product as a business consultant with Steel Green Manufacturing.
"Many spreader/sprayers sit unused all winter long," says Matt Smith, sales manager at Steel Green Manufacturing. "The SG Snowplow allows lawn care operators to maximize their equipment investment and earn revenue during the off season. When the snow season is over, uninstalling the plow is simple, and applicators can get back to fertilizing in minutes."
The company says the SG Snowplow is made with all stainless-steel construction and resists corrosion from salt and liquid deicer. Steel Green says it features a poly plow blade, which is lighter and stronger than comparable steel plows.
The company says live hydraulics control the plow angle, down pressure, lift and float with a single joystick valve, and the rubber cutting edge scrapes clean without damaging sensitive areas. LED lights provide ample light.
Steel Green says the SG Snowplow is compatible with Steel Green Manufacturing models SG46 and SG52, and the most productive Steel Green model, the SG52, provides 60 gallons of liquid capacity and holds up to seven bags of granular salt.