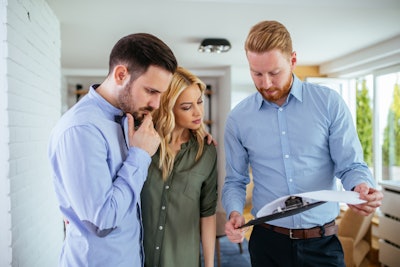 Qualifying customers in residential landscape construction is important because contractors can spend all their time running down and bidding on leads and end up empty-handed.
There is a difference between a serious customer and one just seeking information. The industry has gotten itself in a predicament in that people are expecting free estimates and designs. Partly it's the times, but mostly it's caused by hungry newcomers with little overhead, who are more than willing to give away services just to establish a clientele base.
Other factors are that most people don't realize how much money it takes to design, procure and install a new landscape. After all, "it's only some plants." Then there are others who want to save money by doing it themselves but don't know exactly how it's done.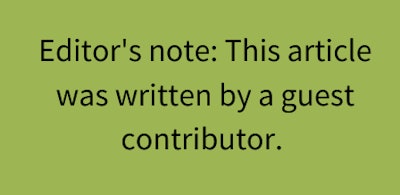 The best customers are those who know they need the expertise to get it right and are willing to pay a competitive price with a guarantee. They also end up being the happiest and most satisfied customers because they are insured against the high failure rate that results from a lack of knowledge and experience.
Site visit fee
Qualifying customers is a mix of intuition, experience, and naked costs. What I mean by naked costs is that a lot of time can be saved by just charging a fee to go out for an initial site visit.
The cost ranges between $50 and $250 depending on how large of an operation. This only covers the customer interview, site inventory, and written estimate, but not a delivered design. The design that is made for the estimate is never sent to the customer but instead is gone over with them in person and never left with them.
Many customers only want a design to use for an HOA submittal. The site visit fee covers the contractor for the time spent and the initial gathering of site information for the base drawing. This site visit fee weeds out those who want a free design and information and those who generally can't afford your services in general. It also identifies those who don't feel your expertise are worth paying for.
Design fee
The plan should require an additional fee once the customer is comfortable with the estimate. Protecting your intellectual property is important because it has value.
It takes years of experience to acquire the education, skill, and knowledge to create a professionally drawn, sustainable landscape design and plan. It takes more to know how to design an irrigation and lighting plan and more for a drainage plan.
The money, energy, blood, sweat, and tears to make it to get to that point is worth something. Please, do not sell yourself or your designer short by giving landscape designs away. It's not rocket science, but it is a legitimate profession.
Initial phone interview
Other techniques are done first through the phone in the initial phone interview.
Find out how large of a project it is. Usually, projects that are less than $1,500 are not profitable for a large company. Try to understand if the customer needs an installation or just a design. That's an expert's determination and should be relayed to the prospective customer gratis. It also affects how you do your design.
Run through the design and installation procedures, as well as the payment schedule. Explain the site visit and design fee clearly and what they get and do not get for it. If the customer seems comfortable with this, then proceed to set up an appointment. If not, then you have saved a lot of time and money.
Site visit interview
During the site visit, continue to feel out the customer and establish a clear understanding of fees again. Your understanding of the project will become clearer as well and if it seems excessively problematic, you may decline yourself.
Your knowledge of the capabilities of your crew is crucial in this determination. Make it clear to customers if what they are asking will be expensive and get their response.
For example, know how much an average size water feature might cost. If you and the customer are still comfortable, invest more time in a professional design, estimate, and proposal.
EDITOR'S NOTE: This article was written by Mark Warriner. Warriner is a landscape designer from central Florida. He has 20 years of experience, five of which are in residential design/build. He has an A.S. in ornamental horticulture and a B.S. in landscape architecture.