With almost a year of operating during a pandemic under their belts, suppliers are now looking to the new year with high hopes.
For Beth Weiland with Liberty Landscape Supply in Fernandina Beach and Jacksonville, Florida, safety precautions are still in place, such as plexiglass on register stations, employees wearing masks and social distancing inside the buildings.
Weiland adds that they also have signage posted to inform customers of the distancing regulations, and they are only allowing six people in the lobby at a time.
Throughout the ups and downs of Covid-19, Weiland says not one of their three locations was forced to close or make financial cuts or layoffs, and all employees have been able to report for work.
At the start of the pandemic, online sales spiked significantly, and while they are still receiving online orders, Weiland says more customers are now returning to the stores.
For Gempler's, Carl Atwell, president and owner, says they've remained fully operational throughout the pandemic. In most cases, Atwell says they were able to ship orders on the same day or the next day, and overall, there have been no business interruptions.
While many businesses were forced to shut their doors or make substantial cuts because of Covid-19, Atwell says they have come through thus far with no financial or staffing cuts related to the virus.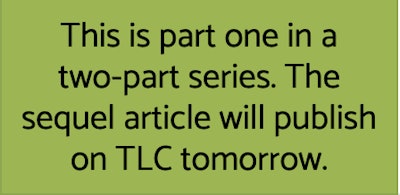 "We really believe the supply chain overall is catching up and will continue to catch up," says Atwell. "Hopefully, by the time spring rolls around, things will be pretty normal."
Company morale
Atwell says they've frequently made a point of stressing to the employees the importance of staying healthy and making smart decisions in their off time, and even if employees have a small cold, they are encouraged to stay home and recuperate. Atwell says they have been fortunate to have everyone remain healthy.
Early on, Atwell says their office and call center staff went remote, and their distribution center remained in the office. To date, all call center staff and non-collaborative roles have stayed remote, and office staff roles that are considered collaborative have been safely brought back into the office.
When things first began shutting down, Atwell says his employees begged him to keep operations going because they wanted to continue serving customers. To ensure this could happen, Atwell says they immediately implemented the recommended safety guidelines and continued to work.
With importance still being placed on maintaining social distancing, Weiland says the company-wide summer gathering was canceled, but to make up for it, each branch celebrated its own socially distanced luncheon to allow employees to safely interact while enjoying the holidays.
"I think morale has been okay overall," says Weiland. "Across the board, there are differing opinions on the virus, and the employees are split into two sides. Some want to take things a lot more seriously and others are just going by the standard rules. I think morale has stayed positive since we've been able to work this whole time and haven't suffered financially."
Although morale might have taken a slight dip over the past few months, Weiland says she does think the pandemic has brought their store locations closer together, as they've all gone above and beyond to help each other out.
Weiland says the managers have been working closely together to ensure they can lend materials when one location is low.
Check back tomorrow for part 2 of this series, where we'll find out what roadblocks these suppliers faced last year and where they hope to go in 2021.