The American Society of Landscape Architects (ASLA) announced that it's currently accepting proposals for the 2021 Conference on Landscape Architecture in Nashville, Tennessee, November 19-22, 2021.
ASLA says the Conference on Landscape Architecture is the largest gathering of landscape architects and allied professionals in the world—all coming together to learn, celebrate, build relationships and strengthen the bonds of its incredibly varied professional community.
The group says it is looking for education proposals that will help to drive change in the field of landscape architecture and provide solutions to everyday challenges that are informed by research and practice.
Session formats:
60- or 75-minute education session: The standard education session with 50/60 minutes of presentation followed by 10/15 minutes of Q&A, maximum three speakers.
Deep dive session: Engaging, in-depth programs that explore specific landscape architecture topics, maximum five speakers. Deep dives are interactive sessions that can include lectures, hands-on learning, facilitated discussions and other creative audience engagement tools.
Field session: Multiple speakers offer education combined with field experience. Field sessions are organized through the host chapter. Please contact the host chapter committee leaders at 2021FieldSession@gmail.com.
Submission process:

Please read the submission guide for the session type for which you plan to submit.
The presentation submission and review process is managed through an online system, Abstract ScoreCard. ASLA members and returning users should use their unique ASLA ID or username and password below. If you forgot your password, click here. Non-ASLA members should click "Begin Now" to get started.
Please log in to the Abstract ScoreCard early. Your account will lock after three incorrect password submissions. If this happens, please contact membership directly to reset.
Upon submission, the submitter will receive an email confirmation.
Submission guidelines:
Please limit the number of submissions to three per submitter.
Speakers will be asked to verify that they were submitted on no more than three sessions.
Landscape architecture professionals (graduates of a landscape architecture program recognized by ASLA) wishing to present at the Conference on Landscape Architecture need to be active members of ASLA.
Education session speakers selected from this process will receive a full complimentary registration to the Conference on Landscape Architecture.
Allied professionals are encouraged to both submit presentations and speak but are not required to be members of ASLA.
Submission review criteria:
ASLA says the selection process for the Conference on Landscape Architecture Education Program is competitive, and only one in four presentations will be selected.
ASLA says the Annual Conference Education Advisory Committee (ACEAC) reviews, evaluates and scores submissions using the following criteria:
Relevance to the profession of landscape architecture
Clearly stated and achievable learning outcomes
Timeliness of the topic
Subject matter appeal
Appropriate audience type and expertise level (intermediate, advanced)
Speaker qualifications
Panel diversity, equity and inclusion
Content diversity, equity and inclusion
Fecon announces executive promotion
Fecon recently announced the promotion of Mark Middendorf to senior VP of sales.
In his new role, the company says Middendorf oversees the global sales effort for all Fecon products. He has been with the company since 2012 serving first as president of SWX Group, a Fecon subsidiary, VP of sales and currently senior VP.
Fecon says he gained extensive equipment sales and dealer management experience while working for Toro as national sales manager and Finn Corporation, ultimately becoming a senior VP. He holds a BS in communication from the University of Cincinnati.
"Mark is a great communicator and consensus builder and has proven to be a valuable member of the sales team," says CEO Bob Dieckman. "As a senior VP of sales, he'll continue to work with sales channel partners and customers throughout the world, helping them to acquire and best utilize their Fecon equipment."
Service Autopilot announces new program
Service Autopilot​ (SA) has announced its new Accelerate program. With this new service, Service Autopilot says it will import an unlimited number of documents, forms and automations.
The company says this service helps new members quickly get started and will be a time-saver during the summer.
SA says Accelerate​ will speed up operations for any member, regardless of membership level, no matter the business size or years in business.
With the new Accelerate program, SA says all field service business members will have the ability to immediately leverage the most advanced features.
Service Autopilot has created three tiers to meet the individual needs of members.
Tier 1
SA says this is great for businesses that are just getting started with a limited budget.
What's included: Documents
Estimate documents
Communication emails
Invoice emails
Tier 2
SA says this is great for businesses that want to generate leads and client communications through form fills, surveys and more. By strengthening client communications, SA says they can win more clients and nurture relationships with current clients. To join Tier 2, members must have a Pro or Pro Plus membership.
What's included: Documents and forms
Estimates
Jobsite checklists
Client opinion surveys
Website lead captures
Collect credit card info
Tier 3
SA says businesses can get unlimited documents, forms and automations created just for members by a Service Autopilot Team member. The company says this is the best tier for members on the Pro Plus level. The company says users will be able to fully automate their business and experience true life on autopilot.
What's included: Documents, forms and automations
Estimates
Contracts
Jobsite checklists
Upsell campaigns
Service reminders
Automated reports
Past due reminders
Estimated follow ups
Website lead captures
New client welcome campaigns
Collect credit card info
Automated surveys
ICPI offers virtual Hardscapes North America
By assembling a top-notch educational event team, the Interlocking Concrete Pavement Institute (ICPI) says it has developed a unique and timely educational event – Virtual Hardscape North America.
"We have an opportunity to bring these critical resources to the field where they are needed and do so quickly, economically and without compromise," says Merry Beth Hall, ICPI's director of education and workforce development. "I'm proud to say we will seize the opportunity through this virtual forum and the inspiring instructors we've assembled."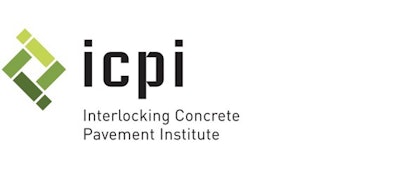 The virtual two-day interactive learning event, scheduled for January 26-27, involves 42 learning choice sessions across three hardscape business tracks essential for success in 2021. These sessions will focus on the industry's most sought-after guidance and be delivered by leaders with backgrounds in hardscape business, installation, marketing and sales.
ICPI says the Virtual Hardscape North America event is a unique opportunity to quickly provide team members with the information they need to build sales momentum and productivity well beyond 2020.
Click here to see information about sessions, speakers and more.