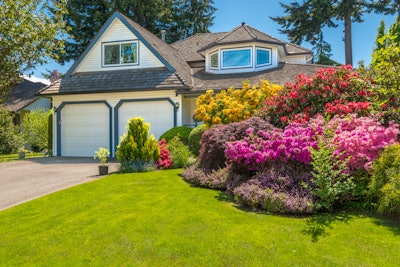 With the numerous ups and downs of 2020 not so far behind us, the National Association of Landscape Professionals (NALP) optimistically looks to the future as they share their hopes for 2021.
What's trending?
For the new year, Britt Wood, NALP CEO, says there are many potential trends for the green industry, and unfortunately, Covid-19 seems to be the main one.
Fortunately, with the pandemic came a renewed sense of how necessary professional landscaping can be to homeowners. With this in mind, Wood says he believes we'll continue to see a majority of people staying at home, which means they expect residential business to remain strong.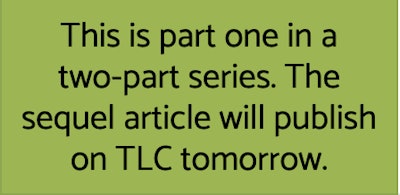 As more companies move forward with bringing workers back in office, Wood adds that NALP also expects the commercial side to see a fair amount of recovery, especially with the arrival of the Covid-19 vaccine.
Andrew Bray, VP of government relations with NALP, agrees that we aren't out of the woods yet with the virus, but he says we are starting to see a glimmer of light at the end of the tunnel. Even with the vaccine coming, Bray encourages landscapers to remain hyper-vigilant and mindful of safety precautions and to keep up with current CDC guidelines.
Thankfully, Wood adds, the green industry was deemed essential well into the start of the pandemic, and he says this trend should remain stable throughout the new year.
Bray also notes that with the change in administration, there could be more federal response to the virus as opposed to just state, which is something he recommends the green industry prepare for.
On the business front, Wood believes we will start to see companies investing more in technology, whether that be on the equipment side, through the use of robotic mowers or investments in new software.
"There is a sense right now that the contractor community has a decent amount of cash on hand, and that they're kind of holding it until they have a sense of where we're really going to be ending up as a country," says Wood. "I think as those fears get alleviated, we'll start to see folks invest more in their businesses. I think part of that investment will be on tech and technologically advanced pieces of equipment, software or other instruments that help them improve the efficiency of their business."
Along with an emphasis on technology, Bray says he sees more companies adopting sustainability practices and "going green."
"I think what's important for the green industry is making sure we're talking about sustainability, our role in climate change and helping it," says Bray. "Whether that be with carbon sequestration, water purification, etc., all of those are things that we as an industry do."
Bray notes that these positive impacts will be debated when compared to the inputs and outputs related to pesticides, fertilizers and emissions from gas-powered equipment, but he says he welcomes these conversations and says they are important to have.
Regarding H-2B, Bray says President Donald Trump's executive order, which ended Dec. 31, 2020, should not impact the 33,000 visas that should be available on April 1.
The question, Bray says, is whether or not we will receive additional visas. Due to the current state of the economy, Bray says his hopes aren't high.
"Depending on where the economy is in February and March, if unemployment's up around double digits, it's going to be a hard political pill for Biden to swallow," says Bray. "I want to make sure people are cautious going into this year. Getting anything over the 33,000 will be challenging. Not impossible but challenging."
Check back tomorrow for part 2 of this series, where we'll see what silver linings can be taken from the pandemic, as well as where NALP hopes to go in 2021.