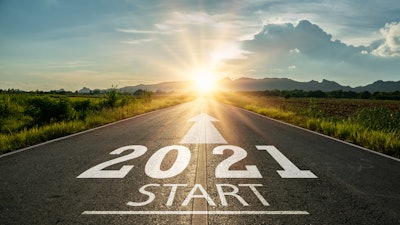 As we start the new year, there are many questions still unanswered, but regardless of what the future may bring, the National Association of Landscape Professionals (NALP) remains optimistic that the green industry will be able to power through.
The wave of the future?
Because of the pandemic, many green industry companies adapted to the new normal by transitioning to all or mostly remote operations.
During this time, many companies decided the work from home life was more beneficial to their daily routine and decided to work this way indefinitely. With so many companies getting on board with remote employees, others wondered whether the decline of brick-and-mortar stores was imminent?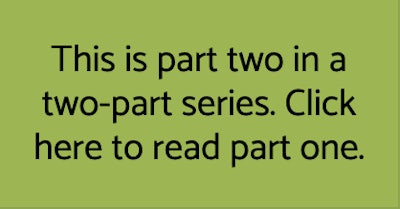 Going into 2021, Britt Wood, CEO of NALP, says he sees the trend of remote work staying strong, but he doesn't believe it marks the end of physical building locations.
"I think the most impactful portion (of remote work) will be on the sales teams and their ability to work," says Wood. "I think it'll be interesting to see whether people stick with running their operation in waves or whether they go back to the centralization."
With the need to house equipment and the overall outdoor nature of this industry, Andrew Bray, VP of government relations with NALP, says he thinks landscapers will always require some sort of centralized home base.
Bray does add that while maintenance crews will always need to be physically present, employees serving in the areas of marketing, accounting or similar support roles very well could continue working remotely throughout the pandemic.
"Workforce has been a major focus for our industry, and we need to be able to attract talent," says Andrew. "We need to be adaptable and competitive with other industries that are probably going to move in that direction, especially for professional jobs."
Finding the silver lining
With the amount of negativity that 2020 brought to the world, it can sometimes seem impossible that any good came out of the year, but Wood and Bray say there was, indeed, a silver lining to the pandemic.
With so many staying home, more homeowners took notice of their outdoor spaces and called upon professionals to manage them. With yards looking as pristine as they are now, Wood says he doesn't think customers will want to see that go in the new year.
Wood says that after so many homeowners realized they couldn't maintain their yards the way a professional could, it really showed people just how valuable professional landscaping services can be.
"I think customers are going to be very reticent to let that professional look lapse," says Wood. "I don't see it diminishing. I see people wanting to as least maintain the level that they've achieved and even look to do something new and different."
From an operational standpoint, Bray says the pandemic made organizations take a closer look at the way they operated, as well as the how and why behind their methods. Overall, he says there were numerous lessons learned.
"From a government relations standpoint, I saw the industry come together last March and April in a way I hadn't seen before," says Bray. "There were state associations, sister associations and non-members coming together to really try and make sure they continued to operate as essential."
Wood adds that another positive outcome from 2020 was that membership for NALP rose considerably, and he credits this increase to the ongoing work of his staff members.
"Membership was really strong in 2020, and we are grateful for that," says Wood. "Membership is a priority to us, and we want to do a much better job of telling folks about NALP. But we also want to make sure that once we get you as a member that we're keeping you."
As they work to develop more membership offerings, Wood says he sees this positive momentum continuing throughout the year.
Remaining hopeful in 2021
With a clean slate ahead of us, Wood says he hopes that in-person events will once again resume in 2021.
"This industry is one that needs that aspect of coming together, so we're anxious and certainly hopeful," says Wood. "I do hope that the industry gets to come together because they are a great group of people and they're better when they all get together and share ideas."
Wood and Bray agree that a major focus for NALP going into 2021 will be to continue stressing the importance and impact of the green industry, as well as to double down on recruitment efforts by talking with policymakers, customers and future workers.
"I'm optimistic that there was a kind of awakening of why we need to stand together as an industry and advocate for certain things," says Bray. "Whatever it may be, we're stronger together and I'm optimistic that the silver lining is that momentum will carry forward."