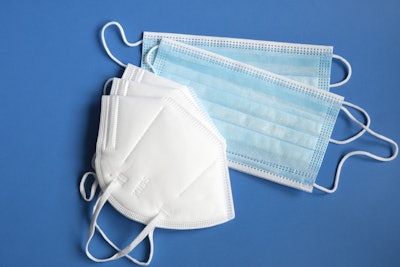 Total Landscape Care talked with nationwide and local suppliers to see how they think the supply lines will fare going into 2021.
Take a look at what products took the hardest hit, as well as what lessons these green industry professionals took from operating through Covid-19.
Supply line roadblocks
Due to the pandemic, Carl Atwell, president and owner of Gempler's, says certain product categories took a hard hit, and the category hit the hardest was respirators, followed closely by protective clothing and gloves.
"Early on in the pandemic, N-95 masks sold out quickly, and then the supply chain was taken over by the government," says Atwell. "All of those masks and products were sent to frontline people, which they should have been, and partners like us weren't able to get our normal inventory."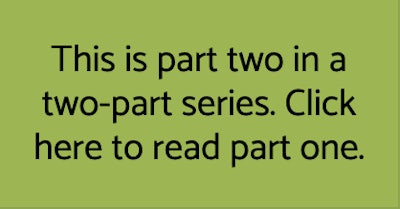 Atwell says respirator options are now available on their site, however, they may not be the specific brand customers are looking for. Regardless, Atwell says the options in stock are available and effective, even if they aren't the typically purchased brand.
At the start of the pandemic, Atwell says many consumers were buying and looking for safety products, which led to the company's supply dwindling. Since there is far less of that now, Atwell says more of the traditional customers are looking for safety products on their site.
The biggest roadblock Atwell says they've experienced is being able to keep up with demand.
"In certain categories of products, we saw an unprecedented demand for them," says Atwell. "And it was difficult trying to get accurate information from our suppliers when, in many cases, those suppliers were being told that they had to funnel their goods to the government or whoever else. We were trying to get accurate information so we could meet our customers' expectations."
Beth Weiland with Liberty Landscape Supply in Fernandina Beach and Jacksonville, Florida, says the surge of interest in edibles that they saw in the spring dwindled as more areas began opening back up, but she has noticed more people purchasing indoor plants.
"Typically, we don't carry that many indoor plants but since requests have been coming in for more, the Fernandina location has really been stocking up," she says.
She adds that they have had and continue to have trouble getting in products like steel edging and rock materials, which has proven troublesome since they cater to both retail customers and contractors.
"When contractors come to us, they have customers they're trying to please, and if we don't have the materials that they need, it falls back on us," says Weiland. "They don't really look at our vendors being the issue, they kind of think of us as the issue. So, that roadblocks us a little bit. It's hard to please customers when they expect one thing and then they aren't able to get it. For the most part, I think people are understanding, but if you have to wait a month or two for materials that you said that you'd have, it's a little bit difficult."
Lessons from the pandemic
While it's true no one could have foreseen what 2020 would bring, Weiland says the pandemic has certainly taught them to stress the importance of preparedness in the face of unexpected challenges.
"Nobody really knew that this was going to happen, but I think we've put in new processes that if this were to happen again maybe we can do better and be prepared," says Weiland.
Looking on the bright side, Weiland says going through this type of event did allow them to troubleshoot some issues in the online ordering process, as well as allow them to improve their daily operating methods.
While there were numerous guidelines and suggestions to follow, Atwell says there was no rulebook for how to deal with Covid-19.
Atwell notes that since Gempler's is a small to medium-sized company, their method of responding was probably different than it had been for larger corporations.
"When you work at a big company, you do what corporate tells you to do," says Atwell. "In a small business, there is no corporate. You have to make those decisions and figure out how to navigate and see what makes sense. You have to talk to other companies and you have to use your judgment as best as you can. That's the life of an entrepreneur, whether you're in a pandemic or not, but this situation really brought that to the forefront."
Looking to 2021
Heading into the new year, Weiland says they hope to be able to grow the company and add a new location to the mix. She says they are motivated to continue their growth, and they will continue to serve the Jacksonville and Northeast Florida areas.
For Gempler's, Atwell says he hopes to see growth in 2021, and he also hopes to see the country return to a sense of normalcy.
"In the meantime, we will continue to focus on the customer and the rest will take care of itself," says Atwell.