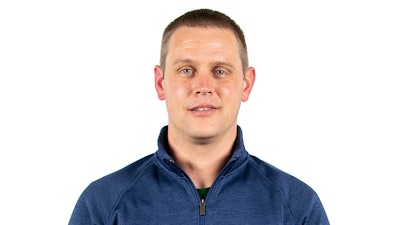 Stephen Lord, former head groundskeeper for the Cincinnati Reds, has joined Advanced Turf Solutions as a sales representative.
The company says Lord will serve the sports field and lawn and landscape markets in Southeastern Michigan.
Lord, a certified sports field manager, previously spent six years as the head groundskeeper for the Cincinnati Reds. The company says he also spent eight years as an assistant groundskeeper at the professional level, including a position as the assistant director MLB grounds for the Texas Rangers Baseball Club.
A graduate of Michigan State University, the company says Lord holds a Bachelor of Arts in general management and a Bachelor of Science in crop and soil science-turfgrass management concentration.
The company says Lord is a member of the Sports Turf Managers Association (STMA) and has been a committee member for over a decade. He has also held the position of director of professional facilities in 2019 and 2020.
The company says Lord has also been a member of the Ohio STMA since 2015 and director of professional facilities since 2016.
Kevin Smith named general manager of Toro's Ditch Witch division
Ditch Witch says a familiar face within the company is taking over the helm of the organization.
Kevin Smith has been named the general manager of the recently formed Ditch Witch division of The Toro Company. Ditch Witch says Smith is tasked with bringing the businesses of Ditch Witch, Subsite Electronics, American Augers and Trencor into one organization whose products will be sold primarily through the worldwide Ditch Witch dealer channel.
Dennis Wierzbicki, the previous president of Ditch Witch, has retired and Smith says he is excited to lead the expanded Ditch Witch division into the future.
"Ditch Witch and Subsite customers have long enjoyed the localized service and support from their local Ditch Witch dealerships," says Smith. "Those same market-leading benefits from our dealers will now be extended to current and new American Augers and Trencor customers around the world at one of our more than 175 dealer locations."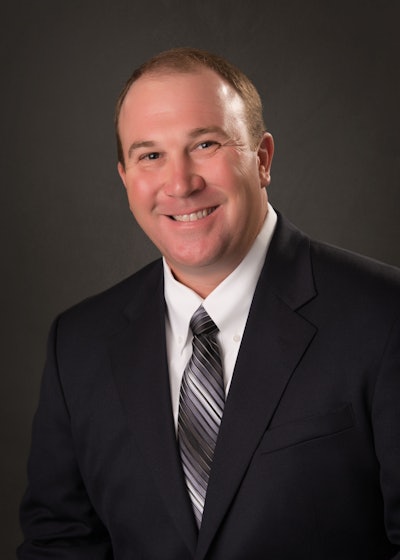 The company says Smith has a proven track record in the underground construction industry. He spent 20 years in the Ditch Witch organization gaining experience in manufacturing, product development, research and development, sales, market development, product management and direct sales with the dealer organization.
From there, the company says Smith served as president of MTI Equipment for seven years, where he expanded the brand's presence in the used HDD equipment segment. In 2015, he began leading the Subsite Electronics and HammerHead businesses, where the company says his leadership was instrumental in driving profitable growth for both brands and in developing HammerHead's repair and rehabilitation strategy for the underground utility markets.
"I look forward to leading the Ditch Witch Division and bringing these four brands together as one strong organization," says Smith. "Each brand has unique, differentiating qualities, and we will leverage our talent and expertise in key market segments and work closely with our Ditch Witch dealers to deliver an unparalleled customer experience every day."
The company says Smith is a respected member of the community and currently serves on the board of Harper Industries in Harper, Kansas, the Association of Equipment Manufacturers 2050 Infrastructure Taskforce, as well as on the Utility Expo show board.
Ground Works Land Design announces new hires
Ground Works Land Design recently named Joseph Stark as marketing director and Adam Swank as director of technology.
Stark onboarded in March of 2020, followed by Swank in December. The company says both new hires join the team from outside of the green industry and are uniquely qualified to support the company's aggressive expansion plans.
"In the landscaping industry the saying goes, 'always be hiring,' but that typically pertains to seasonal crew members," says Tony Nasrallah, president and founder of Ground Works Land Design. "Investing in our leadership team and placing an emphasis on technology will ultimately allow us to offer more to our clients, setting us apart from other businesses in our vertical."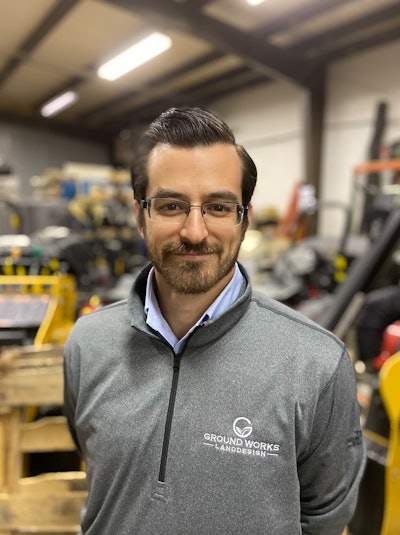 The company says both Stark and Swank are originally from Cleveland, specifically born and raised in Bay Village, Ohio, which neighbors the company's office in Westlake, Ohio. Prior to joining Ground Works, Stark worked in the Chicago media industry. He brings over 10 years of marketing, sales, PR and communications experience to the table.
A graduate of Ohio University's Script College of Communication, the company says Stark's immediate responsibility is to increase the Ground Works digital footprint, with an emphasis on social media, and establish better outbound communication practices, including local media relations.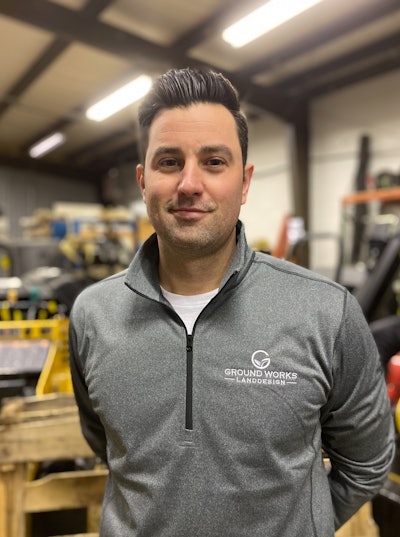 The company says Swank, a 10-year technology veteran and certified scrum master with expertise in digital transformations and change management, is responsible for designing the Ground Works Technology Roadmap.
The company adds that he'll also play a large part in leading project teams and implementations and working closely with customers and partners to provide better service through enhanced technology. The company says Swank has worked for multiple start-ups through "hypergrowth" phases that have resulted in buyouts collectively exceeding $275MM.