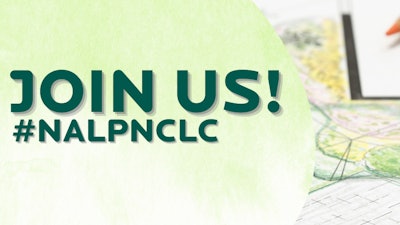 The National Association of Landscape Professionals (NALP) has announced that the National Collegiate Landscape Competition (NCLC) is taking place virtually March 15-19.
For more than 40 years, NALP says the event has showcased the skills of college and university landscape and horticulture students in the United States and Canada, bringing them together with companies that are actively recruiting future employees, and this year is no different.
With 20 "challenge" events, 17 educational workshops, the career fair and career development opportunities, Covid-19 travel restrictions haven't limited the ability of NCLC to help students showcase their skills and connect with landscape and lawn care companies.
"We are truly excited about the innovative, flexible and robust NCLC event that our partners and schools are working with us to build," says Britt Wood, NALP CEO. "We couldn't do it without the support of all the industry manufacturers and sponsors who've made it possible to hold challenge events and provide career opportunities this year for hundreds of top college landscape students."
During NCLC 2021, NALP says more than two-thirds of the regular annual competitive events have been adapted to online versions called "challenges," in which students will receive individual scores.
NALP says the career fair has also gotten a virtual overhaul. Companies can showcase themselves in the easy-to-use event platform and book one-on-one interview appointments to meet students individually when it is most convenient – or companies can host sessions with groups of students together.
"In true green industry fashion, the team at NALP has found a way to continue this vital part of the association's role in promoting the development of the next generation of landscape professionals," says Roger Phelps, corporate communications manager at Stihl. "We at Stihl are proud to continue our 20 plus years as the lead sponsor and are excited to join all the event partners in welcoming the students as they embark on the next step in their careers."
Register now for NCLC 2021.
Takeuchi U.S. selects Swanson Russell as media and PR agency
Swanson Russell recently announced that it has been selected as the agency of record for Takeuchi U.S. in Pendergrass, Georgia.
"Swanson Russell has considerable experience working with the construction, rental and utility industries, and we are excited to put that expertise to work for Takeuchi," says Brent Schott, president of Swanson Russell. "

Takeuchi has a long history of excellence and innovation, and our goal is to help them achieve even greater brand recognition and capture additional market share in the growing compact equipment sector."
Takeuchi says it has offices all over the world, as well as approximately 90 dealers with 300 locations throughout the U.S. and Canada.

"We chose Swanson Russell for their expertise in the construction equipment industry," says Jeff Stewart, president of Takeuchi US. "From our very first meeting, we knew they had the team and the experience to take us to the next level with our marketing efforts. We are all very excited to be working with Swanson Russell."
LawnLove brings on SpaceX engineer as VP of engineering

Lawn Love recently hired Paul McInerny as its new VP of engineering.

The company says MccInerny was formerly the director of avionics flight software at SpaceX, where his team wrote the software for the first ever private spacecraft to orbit Earth and return safely.
LawnLove says McInerny joined the company because he believes in empowering small business owners.
"As marketplaces become more centralized and corporate behemoths take over more industries, it's important that we maintain a healthy ecosystem of owner-operated businesses," says McInerny. "I love that Lawn Love is all about the little guy."
"Paul has deep experience building software and leading engineering teams in high-stakes environments," says Jeremy Yamaguchi, founder and CEO. "He's going to be a key player in solving the many complex challenges we face as we continue to build out the Lawn Love platform."
The company says the hire comes at a time when Lawn Love continues to push for efficiency and growth.
"We're scaling up our engineering team, and Paul will be leading this charge," says Yamaguchi. "We're investing in stability across our platform while working hard to deliver new features and functionality that our lawn care providers and customers love. 2021 is going to be a big year for us."
Horizon Distributors launches bonus bucks advertising program
Starting this month, Horizon says it will roll out its Bonus Bucks Advertising Program.
Now in its third year, the company says Bonus Bucks is a customer rewards program designed to help landscape and irrigation owners develop marketing tools to help grow their business.
Horizon says Bonus Bucks operates like a co-op program, where Horizon customers are rewarded marketing dollars based on previous year's purchases. The company says money can be used towards sales and marketing efforts, including truck wraps, uniforms, yard signs and mailers and door hangers.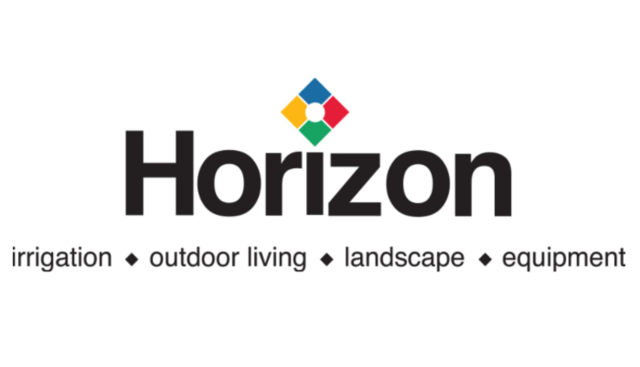 The company says customers can choose from several pre-designed templates that promote not just the company's name, but services such as landscape lighting, fertilizer and pesticide applications and outdoor kitchen installations.
"At Horizon, our goal is to be a partner to our customers," says Jeff Clay, Horizon president. "Helping them market their company creates new opportunities positioning them to be more profitable, whether that be through new client acquisition or new service expansion."
Horizon says Bonus Bucks doesn't just reimburse green industry professionals for standard marketing and sales activities. The company says the program includes services like quarterly postcard drops to area homes or businesses, making it simple and affordable to create and send professional marketing collateral.
Horizon says it also offers a design service that can help new businesses get off the ground with a logo, business cards or other business development tools.
"We know time is money for our customers," says Clay. "Anything we can do to make their life just a little easier, Horizon is going to offer to help."

The company says Bonus Bucks is available to all Horizon customers with a minimum of $15,000 in purchases the previous year and are in good standing with the company.