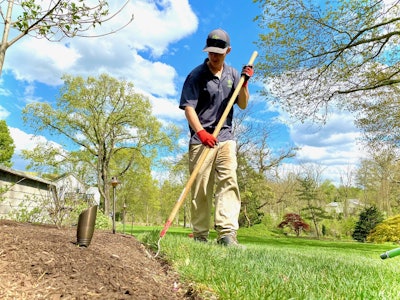 Utopian Landscapes
Though many of the folks that work for you might truly enjoy their job, particularly if you have a strong workplace culture, it's also important to provide people with a reasonable work/life balance.
For Nikos Phelps of Utopian Landscapes, LLC in Harrisburg, Pennsylvania, a better work/life balance was his catalyst to moving to a 4-10 schedule, where employees work four 10-hour days each week. This came at a time when Phelps noticed his team members were burning out.
"Despite the fact that many were saying they wanted the overtime hours, I could tell they were burning out working these 55-hour weeks," Phelps recalls. "It just didn't feel good for anyone. It felt like there was resentment and frustration building."
Change for the better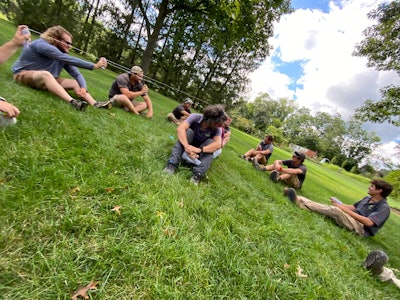 Since implementing the 4-10 schedule, Phelps says he has noticed positive changes. Crews seemed happier.
"It didn't take long for everyone to embrace the new schedule," he says. "While there was some pushback initially, I quickly noticed a major change in everyone's attitude. People were happier."
At the start of every week, Phelps takes time to analyze the week's weather. If it looks good, crews get Friday off. But the schedule is kept flexible in case they have to take a rain day. The flexibility also allows crews to fit the schedule to some of their own needs.
"For instance, if someone has an appointment and has to leave early on a Wednesday, they could put in three 12-hour days and a four-hour day on Wednesday," Phelps explains. "Allowing our crews to have some flexibility with their schedule is a way that we acknowledge they have a life and needs outside of work—and that's appreciated by everyone."
Rest and relaxation
In addition to switching to a 4-10 schedule, Utopian Landscapes also encourages employees to take paid vacation time.
This all comes from a place of understanding that with some rest and some time off, team members are ultimately happier and healthier—and better workers, too.
"People need a good work/life balance," Phelps says. "At the end of the day, it's really important to us that our team members are happy. Landscaping is hard work and those breaks for relaxation, fun, and family time are important."