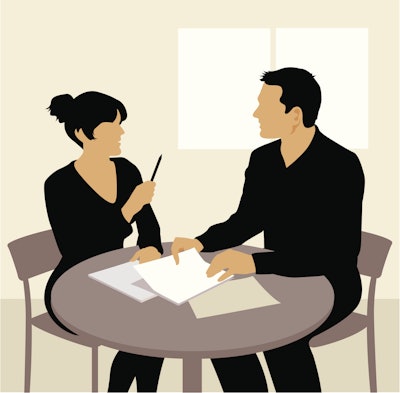 Getty Images
As the industry gears up for another busy season, many lawn and landscape companies continue to face a shortage of workers. Fred Haskettof TrueWinds Consulting says now is the time for companies to get a "people plan" in place. He's hosting a four-hour virtual seminar on March 9, 2022, to help set lawn and landscape business owners, managers, and HR execs on the right path.
"The companies who are going to be the most successful over the next five to seven years are not the ones providing the best customer service or even the best quality work," Haskett says. "It will be the companies who have figured out how to find, onboard, train, and keep good people."
Creating a people plan
Haskett says that this is where a "people plan" comes into play and they'll be taking a deep dive into the topic during the virtual session.
"We will talk about how to build that people plan," Haskett continues. "Businesses develop financial plans, sales and marketing plans, and so many others, but they might ignore a people plan, despite it being their most valuable asset."
There should be a formal process for hiring, onboarding, training, and retention, says Haskett. There are a lot of ways that companies can be improving the way that they handle these efforts.
One example that Haskett shares is creating a documented career ladder. It's very common for new hires to be told, "You can advance here." Or, "We promote from within." But there should be a formal plan in place for this. Today's workforce wants to see the map that clearly explains how they'll climb the ranks from their current position. Haskett says that needs to be spelled out.
"It needs to be documented what qualifications, training, knowledge, or licenses you'll require for that person to get to the next level," Haskett explains. "Millennials and Generation Z, in particular, want to see this."
Gearing up for busy season
With spring just around the corner, Haskett says now is the time to have plans in place. He says that owners, administrators, managers, HR execs, and anyone involved in hiring, training, or onboarding, can benefit from attending his March 9th session, "The People Dilemma: Cultivating Your Team." It will run from 10 am until 2 pm eastern time, but will also be recorded for those who are not available during that window. The session is $395.
Haskett says that attendees will leave with several helpful tools and resources. These include a copy of an onboarding program, a sample career ladder, and a kit for handling emergency staffing needs.
You can learn more about the seminar and find registration information here.