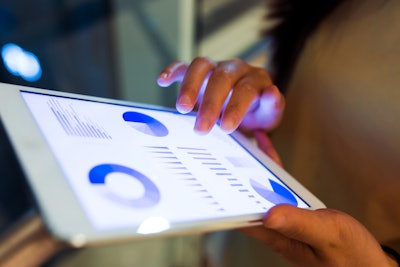 Getty Images
When it comes to making important decisions for your lawn or landscaping business, you likely rely on data that you've collected over time. Whether you run reports or look at spreadsheets you've been keeping, you use this information to make decisions based on what you read. But what you see is also helpful. You might even say that "seeing is understanding."
What I'm talking about is visual reporting. Visual reporting is when you take the data that you've collected and you put it into an easily viewed format like a graph or a chart. Data visualization is important for landscape business owners or managers who need to make real-time decisions.
Visual reporting simplifies things
One of the greatest benefits of visual reporting is that it makes the process of reading data easier (and quicker). It's a lot easier for everyone in your company to interpret a chart or graph than to read through a bunch of numbers.
The fact is, it's not enough to just collect data. You must also be able to interpret it and use it to make actionable decisions. Visual reporting can help make this possible.
Some of the decisions that you might make with data include letting go of non-profitable clients, talking to crews about inefficiencies, or spotlighting high-value clients. Visual reporting can help you to measure the "value" of your contracts. It's important that you're not only looking at the largest revenue-generating clients but also those that are giving you repeat work or that frequently refer you to others.
Visual reporting tools for your landscape company
Many landscaping companies use a program like Excel to create spreadsheets and use visual reporting. They'll take all of the data that they've compiled and enter it into a program that can give them a visual representation of that information.
But the future of data analysis is in dashboards, a data management tool that can help you to visually track, analyze, and display your data. This type of visual reporting can take your business to the next level. There are various dashboard tools available and some landscaping business software systems, like Asset, will have them built-in. This can be better than connecting to a third-party visual reporting tool.
In fact, Asset offers iKPI (Include Key Performance Indicator), a visual analytics tool that fuses together data from every area in which you might be performing data collection (CRM, accounting, production, sales, etc.). This can give you a comprehensive view of how your business is performing.
No matter what tool you end up using, it's important that you are using data to your advantage. These days, the best way to make smart decisions for your lawn or landscape company is to look at all of the information you've collected and use it to make wise choices. WIth the tools and technology available to you, there's no reason to have to "guess" anymore. You can be strategic about the future of your company.