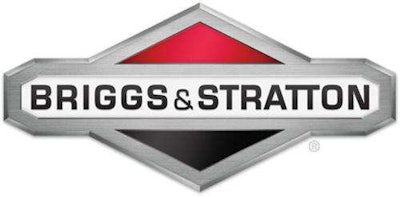 Briggs & Stratton has been recognized for the redesign of the cylinder head die cast for the company's 125cc and 140cc E-series engines – work done at its manufacturing plant in Murray, Kentucky – winning the Productivity award at the recent North American Die Casting Association (NADCA) International Die Casting Design Competition.
For each entry category, there are four equally weighted criteria: ingenuity of casting and/or product design, overall quality, cost savings as compared with other manufacturing processes, and the part's contribution to expanding the market for die castings.
"NADCA's competition recognizes some of the most forward-thinking work in our industry," said Dave DeBaets, vice president of global engine operations at Briggs & Stratton, "making this a special achievement for our team …" DeBaets noted it's the second such award Briggs & Stratton has received in as many years.
Briggs & Stratton's casting, product engineering and die engineering teams created the engine Overhead Valve (OHV) more efficiently by developing a new die cast cell that decreased the pull directions, reduced debris and eliminated the need for exhaust gaskets and machining assets. The changes resulted in a scrap rate of 1 percent or less and a 300 percent increase in OHVs made per 12-hour shift, according to Briggs & Stratton.
NRHA honors STIHL with Channel Partnership Award
As part of its annual State of Independents Conference, the North American Retail Hardware Association (NRHA) honored STIHL Inc. as one of its 2016 Channel Partnership Award winners. This is the second straight year STIHL has been chosen for the award.
The Channel Partnership Awards were presented to four home improvement industry manufacturers. Winners were chosen by independent home improvement retailers as representing "best-in-class partners in supporting their success," an NRHA news release says.
"The relationship between manufacturers and independent retailers is so vital to the health of this channel that we want to honor companies who engage in practices that strengthen these ties," says Dan Tratensek, NRHA vice president of publishing. "We view these awards as a real compliment to the manufacturers who receive them because the winners are selected directly by the industry's independent retailers."
Wright Manufacturing wins Dealer's Choice Award
Wright Manufacturing has received a 2016 gold level Dealers Choice Award from the Equipment Dealers Association (EDA).
The St. Louis-based Equipment Dealers Association recognized Wright for the high score it achieved in the EDA's annual manufacturer-dealer survey. The association's 4,600 member dealers were asked to rate manufacturers in 12 categories ranging from product quality to customer service. Gold level service awards are presented to manufacturers that receive exemplary ratings from their dealers.
Headquartered in Frederick, Maryland, Wright is best known for inventing the stand-on mower. The company now produces a full line of mowers, including zero turns, walk behinds and combination stand/sit mowers, as well as its line of "Stander" stand-on mowers.