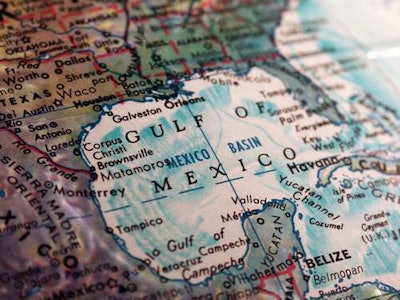 Unemployment may be raging elsewhere, but the U.S. Gulf Coast is enjoying a resurgence of construction jobs.
Yesterday, the European airplane manufacturer Airbus announced plans to build an assembly plant near Mobile, Alabama. The $600 million dollar plant will employ 500 when it opens, but estimates are that building the plant will require some 2,500 construction jobs.
Further to the west, Baytown, Texas, is anticipating the creation of an additional 7,000 to 15,000 high-paying construction jobs to expand and refurbish petrochemical refineries. The combination of increased production of natural gas, low construction costs and low-financing costs are creating what some are calling the rebirth of the petrochemical industry.
And south of San Antonio in the town of Floresville, Koch Pipeline is holding a job fair on July 14. They're looking for project engineers, pipeline operators and inspectors and people in the electrical and mechanical trades to work in the shale oil development boom in South Texas. You may have seen Koch Pipeline described in the national news media recently as a bunch of fire-breathing right wing Republicans. So leave your tie-dye T-shirts and your Greenpeace stickers at home.