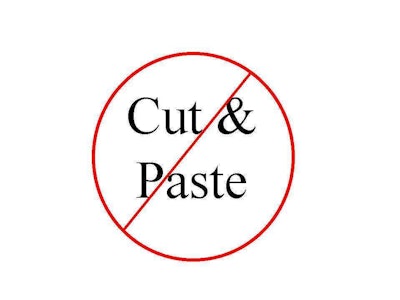 Your work is what sets you apart from the competition, so what if that edge is dulled by wrongful photo usage?
With Google images and other easily found project photos available to the public, it seems we all need to follow the proper etiquette when it comes to posting images on our sites.
Here are some tips to keep you from stealing credit for others' work:
Give credit where credit's due: If you use project photos from manufacturers, say so. It helps build credibility. How would it look if your customers found out your "Gallery/Portfolio" isn't your work?
Know the source: You can find photos of almost anything online. Before you put it on your site, make sure you know where it came from. Photo sharing goes around, so you may have to dig a little to find the source.
Safe Searching: For a safe way to download photos (especially good for website designs, brochures and other media), check out

ShutterStock.com

. There is a usage fee, but if you're going to mass produce something, you want it to be images that are safe/legal to use.
Take lots of photos: All of the above could be prevented if you take and keep photos of your projects. Visual sells, so make sure you have photos of your own work.