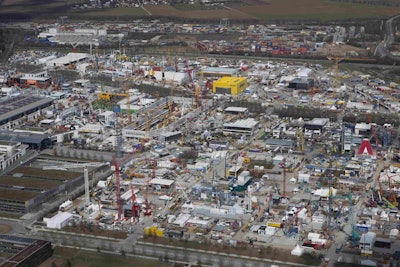 Giant machines, 6.1 million square feet of space and Munich, Germany, can only mean one thing: Bauma is back.
From April 15-21, our own Editorial Director, Marcia Gruver Doyle, and sister publication's, Equipment World, Executive Editor Tom Jackson, will be scouring the floor for all the latest and greatest events happening at bauma this year.
More than 3,000 exhibitors and approximately 420,000 visitors will pace the floor awing and analyzing the new and improved pieces of equipment being released.
The show will cover four sections including all-around construction sites, mining, extraction and processing raw materials, production of building materials and component and service suppliers.
People will be coming from all around the world for this show, so be sure to follow along on our social media and websites for the latest updates.
[youtube F6udlIV8GE8 nolink]