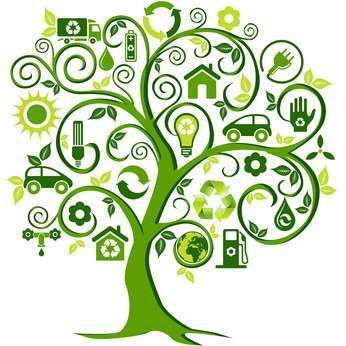 Buzz words like "going green" and "sustainable" are flying around companies as big as Microsoft all the way down to the mom-and-pop store down the street.
But what does it all mean?
During the month of April, people are beginning to gear up mentally and physically for another spring and summer season by updating, maintaining and figuring out how to "go green."
Every year, Newsweek analyzes the largest 500 American companies to find out which of the top companies are being the most eco-friendly.
Newsweek looks at the environmental footprint, corporate management and transparency.
But there are other ways companies and businesses can go green or be more sustainable than having divisions and marketing teams dedicated to helping the environment.
Landscaping companies have been doing it for years by implementing drip-irrigation systems, installing native plants, encouraging rainwater harvesting mechanisms and using recycled materials in projects.
Total Landscape Care recently participated in a webinar and #landscapechat presented by WeatherTRAK and ValleyCrest titled "Top 10 Ways to Green Your Grounds."
Industry experts Richard Restuccia and Charles Zaher discussed the ins and outs of water management, sustainability and tips on how to save water.
Some things discussed included capping non-essential sprinklers, grouping water zones, reducing plant density, performing water audits and upgrading to smart controllers.
One of the most important topics discussed was creating a water budget and sticking to it.
So whether you're a multi-billion dollar company making strides in the "green" business or the landscaping company around the corner, going green has a variety of definitions and can be done in a number of fashions.