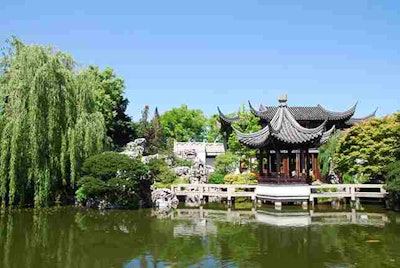 Buried in the heart of the City of Roses, the Lan Su Chinese Garden brings ancient Chinese architecture and distinct plants to Portland, Oregon.
On my first day in the city, I was greeted by a utopia of foliage and sights when I visited the Lan Su Garden, considered to be the most authentic Chinese garden outside of China. All of the plants and most of the materials found in this meditation area are from China, in a partnership the city has with Suzhou.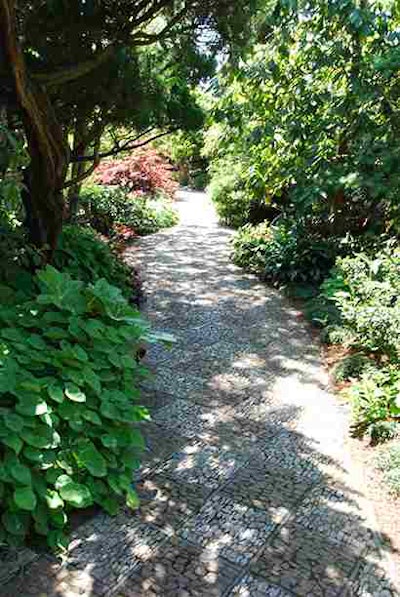 After turning off my cell phone, I was allowed to remove my shoes to fully experience this relaxing space. And as I strolled along the stone mosaic walkway, the outside world slowly slipped away, being replaced by the smell of seasonal blooms and intricately carved gingko wood panels.
I could have spent hours at this garden, watching the koi fish dance along the water ripples or listening to music in the tea house. But what most caught my attention were the details and thought put into the entire garden.
From the doorways and windows that create views within views to the Lake Tai rocks that are placed with the larger side on top to represent mind over matter, I was surprised how something so simplistic like a garden can have a much deeper meaning.
So if you're ever in Portland, I highly recommend taking the time to relax and visit the Lan Su Chinese Garden. Not only are the plants breathtaking, the stories behind them and the structures allow you to go back in time to another world.
To see and read more about the garden and its luscious foliage, look for my article in the June issue.