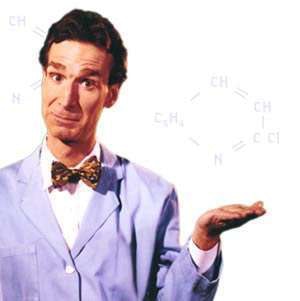 What do you think of when you hear of a man in a blueish-gray lab coat, wearing a colorful bow tie and making science fun?
If Bill Nye the Science Guy pops into your head, you probably grew up in the 1990s or had kids that age.
If you thought you wouldn't see this entertaining scientist except for a few guest appearances on news channels, guess again. Disney has created an app, Bill Nye the Science Guy, to celebrate the 20th anniversary of the premiere of Nye's show.
The app features clips from the show, games, experiments to do at home and helps reintroduce this great educator to the younger generation.
As someone who grew up mesmerized by this show, not knowing I was actually learning something, I just had to share this app. And yes, I've downloaded it. If for nothing else, I can say I "sat at Bill Nye's desk."
What's a show you grew up watching that you'd love to have an app for?