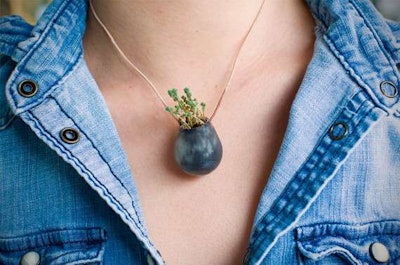 For every crazy item on the market, there's someone who will buy it.
A co-worker shared this site with me where you can buy a ring or necklace planter. The ring comes with dried grass, but the necklace does not come with the actual plant. The site just suggests foliage that would be a good fit for this unique planter, like mosses and succulents.
I love being around plants, but I'm not sure I want them hanging from my body.
But I bet if you showed up at a client's house wearing one of these, they would know you're serious about your profession and "going green" — maybe too serious.
Would you wear these?