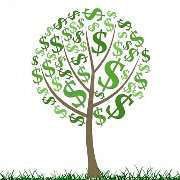 Do you have a marketing budget, and if so, how much do you spend?
Andrew Pototschnik, Lawn Care Marketing Expert, tackles these questions in this post and video. He says it is more about your company's goals — and these may change as you grow.
When first starting out with marketing, Pototschnik suggests an aggressive strategy. "Your goal is to get as many clients as possible, so you're going to be spending a high percentage of your income in investing that right back into marketing," he says.
As you start to see growth, you may reach a point where you are happy with your profits and size. So, your marketing efforts might start to level out. But no matter if you decide to keep reinvesting in marketing or just maintain, the most important thing to understand is your financials.
"You need to know how much a customer is worth over the lifetime of that relationship with you," Pototschnik says. "You need to know how much a client is worth and how much you're willing to spend to acquire a new customer. That's rule one."
So, each landscape business owner will have a different budget for marketing, depending on their needs and current profits. Don't feel like you have to spend the big dollars for marketing at first if that doesn't fit into your business plan. Maybe you start out with a few handouts and move up to wrapping your trucks.
But no matter where you begin, the main thing to do is create a plan and stick to it.
"Marketing is the gasoline in your business engine, and you have to keep filling the tank if you want to get to your destination," Pototschnik says. "If you want to reach your business goal, you have to keep filling up your tank; you have to keep reinvesting in your marketing. That's how we grow. It's not a one-time thing; it's an every month thing; it's an every day thing."