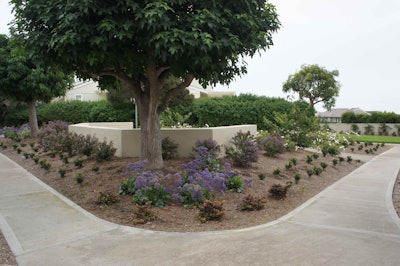 A new irrigation system and native plants save this community thousands.
The one element that brought many of the residents to this beachfront neighborhood also started to cause their landscapes to fail: water.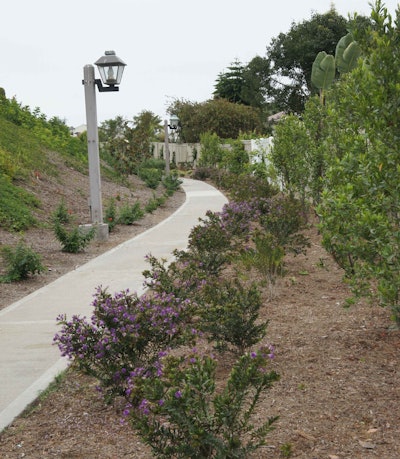 After switching to a reclaimed water system for its irrigation 30 years ago, the Niguel Shores community now had a neglected landscape in need of repair. To stop the landscape from flooding and damaging streets and other hardscapes, Harvest Landscape Enterprises renovated the project to conserve water and reduce runoff that went into the adjacent ocean.
They replaced more than 100,000 square feet of passive turf area with drought-tolerant shrubs and native plants. They also removed overhead irrigation systems with drip irrigation, and the project is expected to save the community $17,000 a year.
The residents were originally concerned about having the passive turf areas replaced with drought-tolerant plants, but they eventually supported and embraced the idea.
"We used flax, native plants and shrubs to add color and texture to the landscape," says Steven Schinhofen, president of Harvest. "People are always surprised to see how beautiful some low-water plants can be."
To have your project featured, email high-resolution photos, a description of the project & the name of your business to lheartsill.rrpub@gmail.com.
Project: Community site, Dana Point, California
Landscaping: Harvest Landscape Enterprises, Anaheim, California, hlei.us