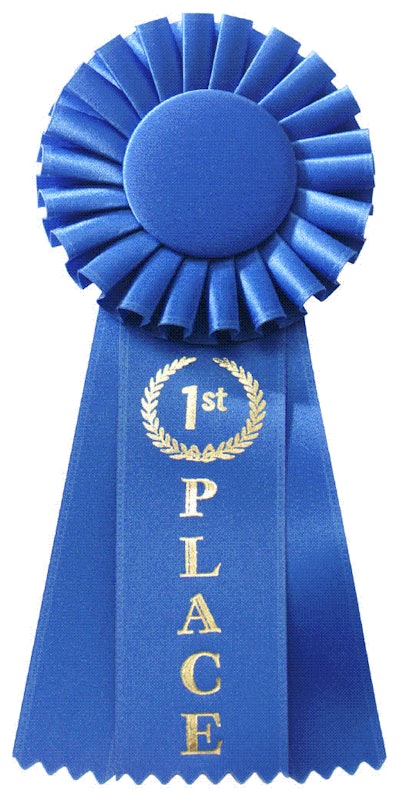 For a growing landscaping company, applying for awards may not be the top of an owner's list.
However, winning industry awards could result in significant growth.
Many landscapers are humble individuals who don't like to flaunt his or her work to the world, but when it comes down to it – landscapers should flaunt everything they have.
Going after industry awards and proudly hanging them in an office can send a hefty message to potential clients during a sale.
Showing off your work is never a bad idea and getting recognized by other industry professionals or a board of judges can say a lot about a landscaping company.
Entrepreneur released a few reasons why it's important for landscaping businesses, especially growing ones, to go after those industry awards.
To land new customers. Customers like to be associated with a winning company, and potential customers often make their purchasing decisions based on the decisions of other businesses like theirs. When prospective customers see that you've won an award, it can sway them to choose you over your competition because you're seen as a stable and high-quality company.
To help land venture captial funding . This is an essential part of the recipe for your company's success, as VCs and the banking community look at awards lists and rankings to find powerful growers. Awards can help small businesses become profitable, get funding, get purchased or go through an IPO.
To retain existing employees. Winning awards can improve employee morale. When employees are proud of their company's achievements, they have an excuse to tell prospects and customers why you won a particular award. If they're selling your product, it makes their job easier because of the "stamp of approval" from an unbiased source.
To attract new employees. Awards can actually help you attract the best new employees. People are drawn to award-winning businesses because they want to work for a winner. During a recession, potential employees are looking at awards and company rankings to determine who will prosper in the future.
To be associated with the elite. When you win an award, you're in league with some great companies and remarkable leaders. You can use this to your advantage when networking, because you have something in common with other companies you want to do business with.
With that being said, landscapers need to be a bit picky when applying for the right award. Not every award applies to your company and accepting that and moving on is a big step.
The article gives a few examples on how to move forward in applying for awards.
Choose industry-specific awards: When your business is targeted at a niche group of customers, you should go after awards that will highlight your expertise there.
Focus on your strengths: To give your business a better chance of winning, make sure you only focus on awards that relate to your strengths.
Think local: Target awards that are specific to your region; these will mean more to your local customers. Research the awards for your city and your state.
Learn from your competitors: If your competitors are large enough, it's easy to do a quick internet search or visit their website to see the awards they have won.
Focus on your people: Don't just target awards for your small business or your products; think about which staff members you could nominate for awards.