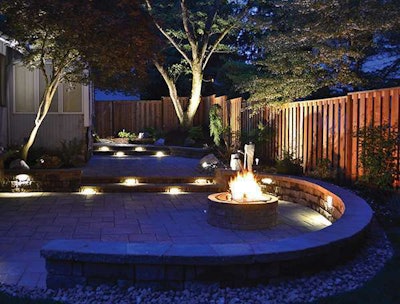 Landscapers construct an illuminated outdoor living area while the homeowners are miles away.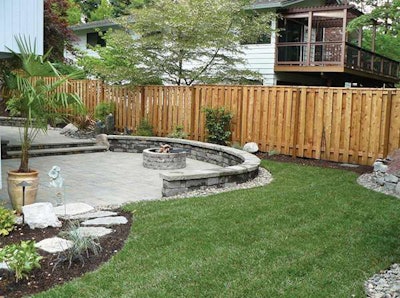 With an outdated, muddy backyard as their slate, Lewis Landscape Services transformed the area into an inviting space for 24/7 entertainment. The homeowners wanted to minimize the landscaping, fix the drainage issues and have an outdoor living area they could enjoy year round.
Because the clients were at their second home in California during the entire project, Brad Steyskal, project manager, made sure they were on board with his design for this space. They sent the clients photos of the progress almost daily, as well as final photos at the end of the job.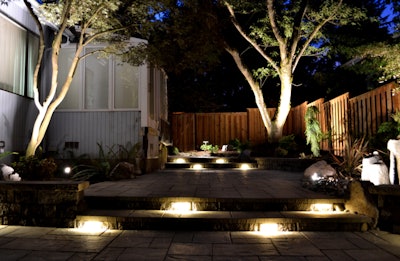 The crew installed a three-tiered paver patio, steps, seat wall, natural gas fire pit, sod lawn, rock walls, rock bubbler water feature, drainage and irrigation system. The team also added an outdoor lighting system using Kichler Design Pro LED fixtures. "The result was a complete landscape and outdoor living area that the clients could not only use but also enjoy and really entertain in," says Jim Lewis, owner of Lewis Landscape Services.
The clients were so pleased with the redesign that they asked Lewis and his team to handle Phase 2 of this project, which included the front yard and driveway.
Project: Residential, Beaverton, Oregon
Landscaping: Lewis Landscape Services, Beaverton, Oregon