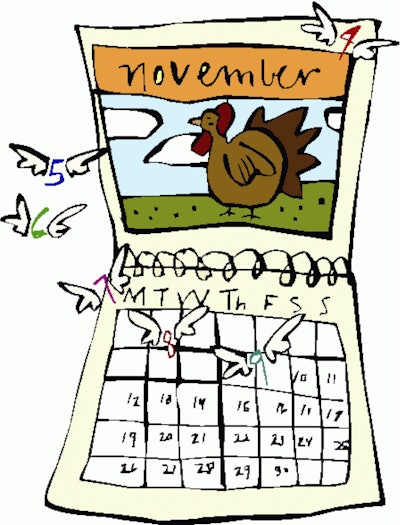 Now's the time to catch up and end the year on a high note.
I don't know where the time has gone, but somewhere in between GIE+EXPO and visiting Landscaper of the Year finalists, October disappeared and gave way to November.
It can be easy to look at the end of the year as the finish line and just try to survive until then. However, if your work load is slowing down, take advantage of a little extra free time so you'll be ready to go full speed next year.
Here are ways to finish strong this year:
Make a list. Write down everything you wish you had time to do this year but haven't done, yet. This can be with your business or something on your personal agenda.
Tackle the stack. There's always a stack of papers that you've been avoiding. Now's the time to stop procrastinating and work through them. Here are tips to help you stop being a

procrastinator

.
Plan ahead. If you're like me, most of your time is spent just trying to survive the day and not fall behind. Now's the time to look ahead to next year and what you want to accomplish. Evaluate what you're doing that could be done better or differently, put goals in place and work through the details that have held you back so far.
Relax. Once you feel caught up — or as caught up as you can ever be — take a break. You don't want to go into next year feeling exhausted, and now's the time to relax.
Take advantage of the time you have left this year, and you'll be ready to face 2014.