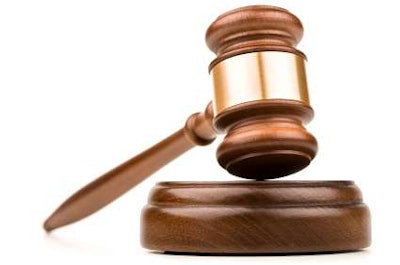 We've all seen them — unlicensed guys with a truck, trailer and mower who pretend to be professional landscapers. They can make winning bids difficult because of their low-ball numbers.
If you've ever had headaches over these mow-and-blow crews, you'll enjoy this story from the Norwalk Reflector.
Ohio Attorney General Mike DeWine has announced a lawsuit against Thomas Huber Jr., operating under the business names of Huber's Tree Care, Capital Tree Service and Tree Doctor, for multiple violations of Ohio's consumer laws, reports the Norwalk Reflector.
"This individual represented that he was licensed to perform services that he wasn't licensed to provide," DeWine said. "It's unfair to consumers when individuals or businesses pretend to hold special licenses when they don't, in fact, have those licenses."
Thomas Huber, Jr., solicited, offered and sold landscaping services through door-to-door sales in central Ohio. Huber represented he was a professional, full-service, certified arborist as well as a licensed pesticide applicator.
The lawsuit charges Thomas Huber, Jr., with violating Ohio's Consumer Sales Practices Act.
While there will always be these types of unlicensed workers out there, you can make sure customers turn to you for work by showing your licenses, certifications and impressive portfolio.
You're the pro — so make sure your clients know it.