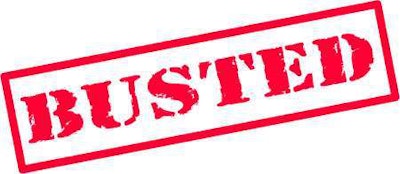 There are a lot of old wives' tales and myths out there, but here are four landscaping superstitions that we've busted.
MYTH: If I mow the grass shorter, I won't have to do it as often. Lowering the mower deck won't cut back on the time spent on maintenance sites. Instead, cutting the grass too short can expose root systems to too much sunlight and give weeds the chance to grow. So, your customers will be calling you back about the brown patches and weeds they now have.
MYTH: The only time to install plants is during the spring. While spring is a good time to plant, don't forget about the fall months. It's not as warm during these months, so the plants won't have as much shock to the summer heat. There are even some

plants that flourish

in the fall. So, as your other services start to slow down with the year's end, ramp up your plant installs. (

Here are more ways to stay busy during the colder months

.)
MYTH: You should water grass at night. Many homeowners are weary of watering during the day because they think the sun will absorb a lot of it. So, that leads many to water lawns at night. However, by watering later in the day, that moisture will sit on the grass all night — which can invite mold or fungi. You should ask homeowners to water early in the morning.
MYTH: The best place to plant shrubs is around a house's walls. Originally, people put shrubs around their houses to hide the unattractive cement and block foundations. Since most houses now have rock or brick foundations, there's no reason to mask this area with shrubs. By moving shrubs away from the foundation, they are easier to maintain — and they no longer provide a good home for pests. Instead, you can plant grass around the home.